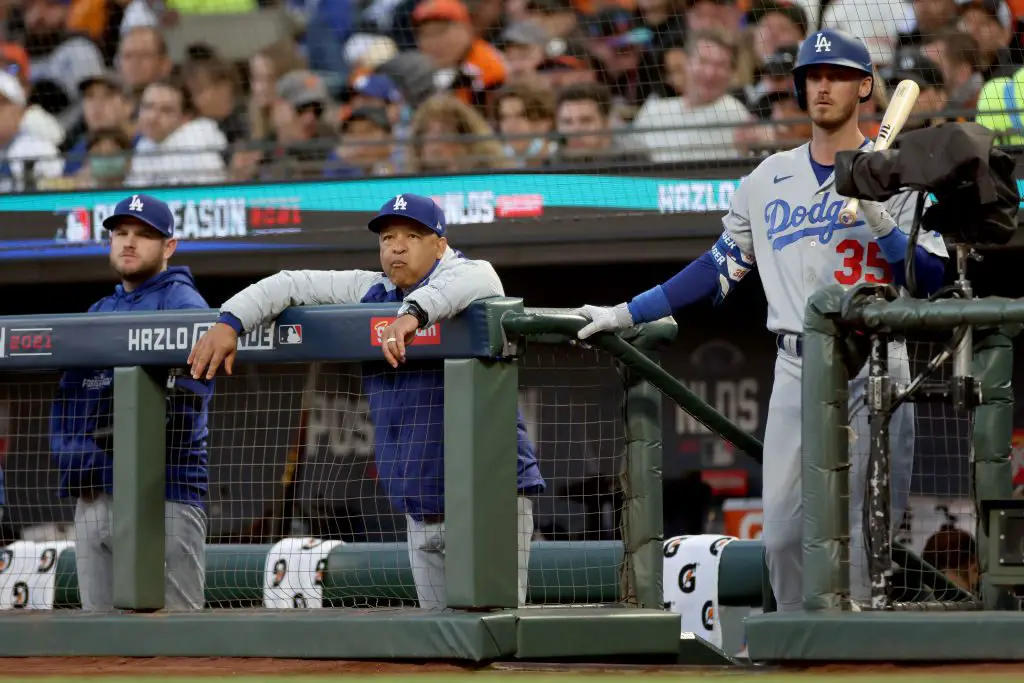 Dodgers Team News
Dodgers: Dave Roberts Lays Out the Plan for Facing Logan Webb Again
Tonight is the night for the Dodgers as their season hangs in the balance. They'll square off with the San Francisco Giants for the 24th time this year and they'll have to do so against Logan Webb. Webb recently shut out the Dodgers allowing only 5 hits and striking out 10 in 7 2/3 innings. 
The Dodgers faced Webb twice in July where they had better success, although not enough to secure wins in either game. Still, it proves that the team can score off of him.
July 21: 5 IP, 2 ER, 3 hits, 3 BB, 5 K's
July 27: 6 IP, 1 ER, 3 hits, 1 BB, 5 K's
Despite seeing him a couple of times before, the Boys in Blue seemed overmatched in Game 1 of the NLDS. Dave Roberts even noted that the way he pitched against LA didn't change much.
"I really haven't watched the game recently, the other two games, I think it's just a similar attack. It's kind of the same attack. The sinker, slider, there's a changeup in there to lefties and righties. He's a hard guy to pin down because the ball moves a lot. I think as far as him and Buster's [Posey] plan against us and each individual hitter is sort of kind of doing what he does, mixing quadrants and mixing velocities."
Webb relied heavily on his breaking stuff and the Dodgers couldn't seem to lay off any of it. They couldn't even adjust from at-bat to at-bat. In a game that is arguably the most important for the Dodgers title chances, even if they do advance, the offense needs to get their act together. 
"You look at what Webb has done to us, obviously he's thrown the baseball really well against us, and I think it just goes back to that big part of field mindset. He's got really good stuff; the ball has a lot of action. When he's right he has really good command and even when he's not the ball kind of moves a lot. I think it's just the idea of staying short, use the big part of the field because he doesn't give off a whole lot of slugs, so to play for the slug is kind of a bad approach."
Trying to not slug home runs will be difficult for the Dodgers as that has always been their main way of scoring, at least certain times it is. They need to generate traffic on the basepaths and knock Webb out of the game early. It all comes down to today, will they be able to hit or be lost again at the plate?
BREAKING: Corey Knebel to Start NLDS Game 5, How Dodgers Get to Logan Webb, How LA Will Use Urias!
NEXT: Breaking Down Justin Turner's Slump, How Should LA's Batting Order Look in Game 5?