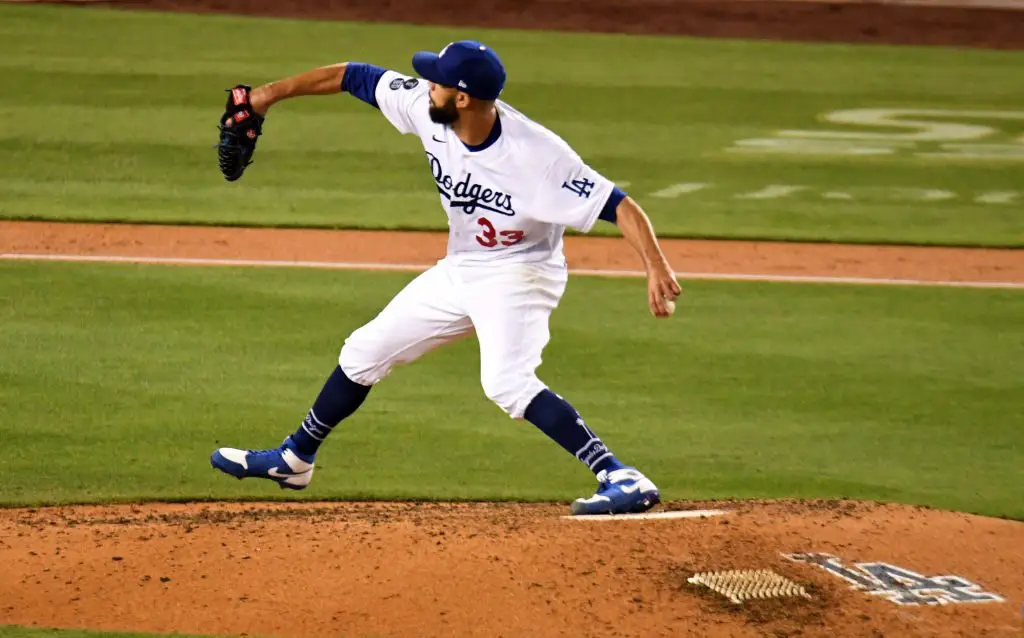 On Tuesday night, David Price made his Dodgers debut in front of the home crowd. He also made only his third appearance this season. So far in the early goings of the 2021 campaign, Price has either struggled to get into games or struggled in games (5 runs on 9 hits in 3.2 innings).
Considering he hadn't appeared in a major league game since late in 2019, it's hard to argue that he may still be working on some things. But with seven days between outings, you wonder if you're doing more hard than good as the left-hander builds his way back into form.
After last night's 7-0 win, manager Dave Roberts was ask about David Price and where he's been.
David has been fantastic as far as his preparation, the teammate. But, when I look at seven days and he hasn't pitched, I've got to find opportunities for him. So whether it's a short little run, whatever it might be, that's on me. I've got to find an opportunity for him so I will do that in the next couple, two, three days for sure.
Price had a successful spring training, allowing only 2 runs while tossing 6.2 innings over 3 outings. But his welcome back to baseball in the regular season was quickly met with a bang as served up back-to-back home runs in the nightmare known as Coors Field in Colorado. But, if Tuesday's outing is a sign of righting the ship (1 IP, 2 K), the Dodgers may have another quality weapon out of the bullpen.
NEXT: Dodgers Set Rotation For Padres Series! Will SD Use Surprise Starter? Series Pitching Preview!