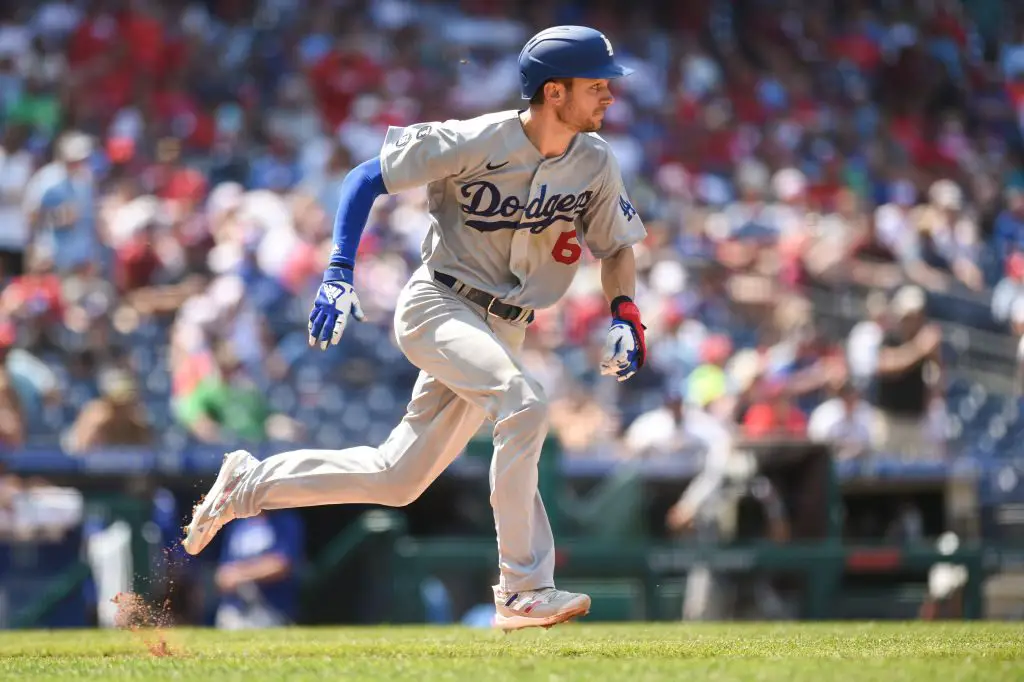 Dodgers Team News
Dodgers: Dave Roberts Not Concerned with Trea Turner's Learning Curve at Second Base
Dodgers manager Dave Roberts knows that the good typically outweighs the bad when it comes to newly acquired infielder Trea Turner. 
It's exactly why he brushed off the speedster's throwing error that decided the game in extras against the San Francisco Giants on Friday. 
Roberts said confidently that he believes Turner will redeem himself following his shortcoming in game one against San Francisco. 
"I'm not because I know how he will respond," Roberts said when asked if he was curious how Turner would respond from the error. "He's going to respond ready to help us win a ballgame." 
Of course, Turner responded with a leadoff home run and a flawless game on defense in LA's 6-1 win over the Giants. Notably, it was only Trea's 24th game at his new position this season. And the results have been mixed at times. The Dodger manager said he was fully aware of the task he was asking of Turner by shifting him to second base abruptly. 
"I knew the ramifications or the risk or what potentially might happen when you put a player who's never played a position over there at second base or hasn't in a long time," Roberts said. "There's going to be some bumps in the road."
Roberts commended Turner for the time that he's committed to improving at the position each day for the betterment of the team.
"He's getting better each day, he's getting more comfortable," Roberts said. "And again, I've said it so many times. The way that he's accountable to being there, working to get better each day, we're better that he's there (second base)." 
Roberts further expressed his gratitude for his leadoff hitter and said he expects him to continue contributing in a big way for the club. 
Turner is currently slashing .322/.368/.516 between the Washington Nationals and Los Angeles.
NEXT: Roberts Wants Cody Bellinger to Focus on September Production, Not Season Struggles