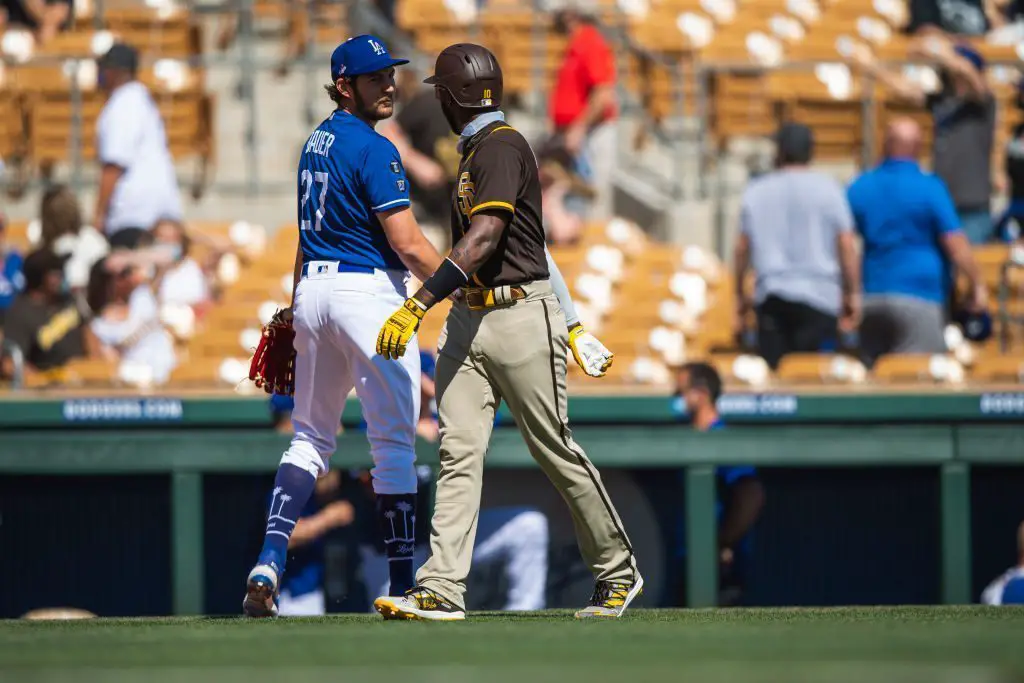 Saturday afternoon was the first matchup of the year between the Dodgers and Padres. Set to meet 19 times during the regular season, fans are eager to see what goes down in the National League West in 2021. Part of that interest also lies in the fact that there does seem to be the signs of a rivalry brewing between the two teams. 
If anyone knows anything about rivalries in baseball, it's Dave Roberts. He's been a part of the two biggest rivalries in baseball, with the Red Sox against the Yankees and on both sides of the Dodgers/Giants rivalry.
When asked if the Padres versus Dodgers could become something like the Yankees/Red Sox, Doc was quick to shoot that notion down.  
I just think that's a ways down the road. When you're talking about those types of rivalries, that's more generational and it's withstood the test of time. But right now, I think there is more to a rivalry than just geography. 
Former Dodgers reporter Alanna Rizzo recently said something similar on High Heat. Rizzo wanted to see sustained success from the Padres, not just one year of being decent. 
Until the Padres can legitimately beat the Dodgers over the course of a season series, to me it's still not a rivalry. Is it more of a rivalry in recent years than it used to be? Absolutely, but the last time these two teams met was in the postseason, and the Padres got swept right out of the building.
The Dodgers got the best of the Padres during the regular season in 2020 and went on to dominate them in the postseason. Were there heated moments that mirrored that of two rivals? Sure, but to even put that in the same sentence as the Yankees'Red Sox is just ludicrous. 
Have you subscribed to our YouTube Channel yet? Subscribe and hit that notification bell to stay up to date on all the latest Dodgers news, interviews, live streams, and more!
Dodgers: Brusdar Graterol A Little Behind in His Progression