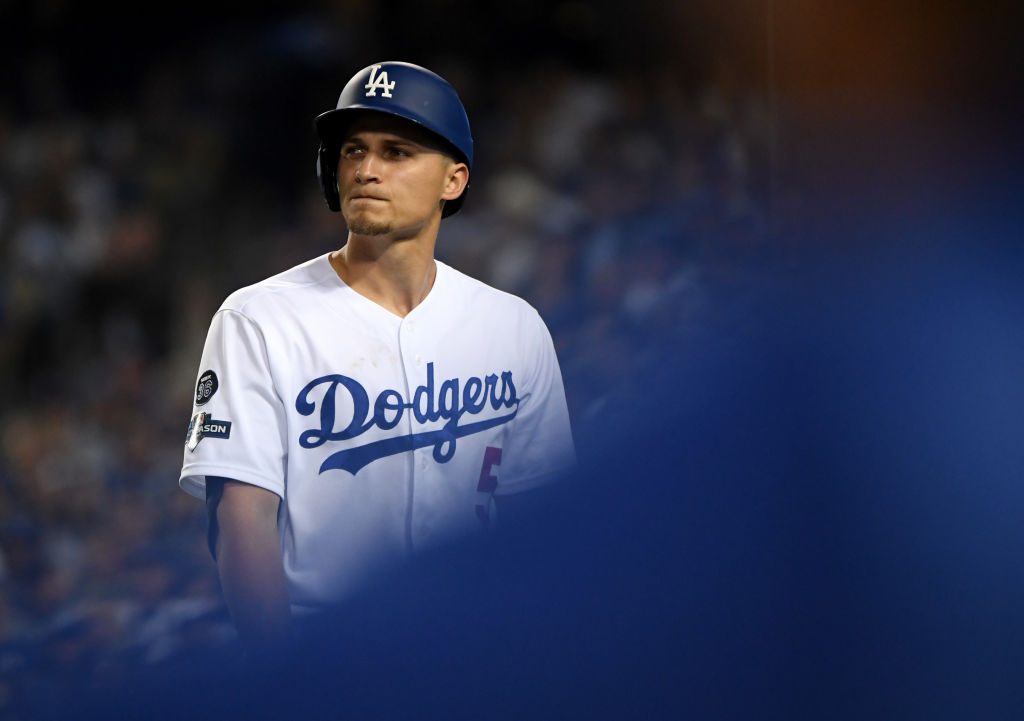 Dodgers Team News
Dodgers: Dave Roberts Not Ready to Declare Corey Seager Ready for Action
The Dodgers completed an improbable come from behind win over the Giants with a clutch, pinch hit 3-run home run off the bat of Will Smith to walk it off in the 9th. The moment was heralded as "probably the biggest win of the season for us" by Chris Taylor — a sentiment echoed by Dave Roberts. However, it overshadowed a deeper concern for the ballclub.
Will Smith by all accounts was the last man standing player wise for the Dodgers. They already lost Max Muncy and Justin Turner in the game after they were each hit by former teammate and alleged friend Alex Wood in the third inning. Matt Beaty was in the game off the bench, as was Zach Reks, and Mookie Betts was unavailable, according to Roberts.
So, it's fair to assume that the Dodgers will need some help roster wise come game time tonight. Dave mentioned that minor leaguers will be summoned to the taxi squad just in case they are needed. But there's another option that might be knocking on the door.
Shortstop Corey Seager, who has been on the injured list since May while waiting for a broken bone on his right hand to heal. Roberts has been hesitant to set a return date for the star infielder. Most recently on Monday, he said that Wednesday is on the table.
Well, today is Wednesday.
Before Tuesday night's win, Doc did his best to put the decision in someone else's hands.
"Right now, I'm leaving it in the training staff's hands," Roberts said. "I just want the green light on the build-up, the hand, the soft tissue, feeling like when he gets out there, we can run him out there for six, seven days in a row. … There's a lot of moving parts. But ultimately we're just not quite there yet."
So, in short, when Corey comes back, Dave wants him back for good.
Seager has played in only 37 of 96 games this season. When healthy, he was still searching for that MVP form displayed last year in the postseason. However, healthy or not, the Dodgers might need him now.
Like, now now.
Justin Turner will sit out of Wednesday's action. And Max Muncy's status is up in the air until he gets to the ballpark to tell the team if he feels good enough to play or not. On top of that, Max and his wife Kellie are expecting a baby any minute, which would immediately remove him as an option.
Whether Dave Roberts or the medical staff or whoever else like it or not, the Dodgers may have no other choice but to activate Seager as soon as possible.
NEXT: Mookie Betts Frustrated Missing Time with Injury