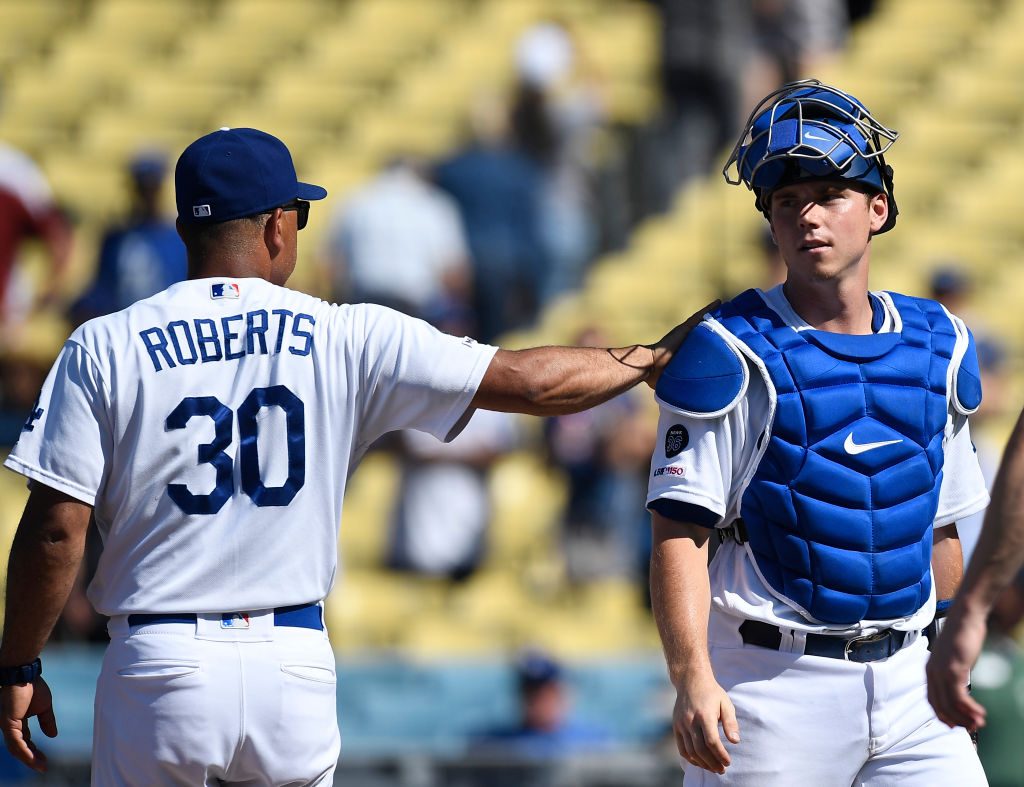 Dodgers Team News
Dodgers: Dave Roberts Praises Will Smith as one of the Top Catchers in All of Baseball
Don't look now but Dodgers' starting catcher Will Smith has catapulted himself into the discussion for one of baseball's best both behind the dish and in the batter's box. 
At least manager Dave Roberts believes so.
After Saturday night's win, the LA manager was beaming over his slugger.
"I've said it over and over," Roberts said. "He's one of the top few catchers in baseball. The whole package." 
Smith is backing up the lofty praise of his skipper with clutch hitting, improved plate discipline and poise when it matters most. 
In game one of this series against the New York Mets on Friday, the Blue Crew entered the matchup having, historically speaking, one of the worst records in all of baseball when it came to games that went into extra innings. 
After snapping their 11-game losing streak in extra innings yesterday, the Dodgers avoided tying the 1969 Montreal Expos for the longest losing streak in extras in MLB history.

— Dodgers Nation (@DodgersNation) August 14, 2021
Currently sitting at 1-12, with 1-13 on the precipice, the 26-year-old catcher stepped into the batter's box in the 10th inning with the score tied at four. Smith obliterated a 3-2 sinker into the left field seats giving the Dodgers the lead. 
His two run shot was the determining factor of the game as the Dodgers won 6-5 in extras to improve upon an abysmal record in extra inning games. 
On Saturday, Smith delivered in the clutch again with another shot into the stands off of Mets starting pitcher Taijuan Walker, who had a no hitter through six up until that point. That solo dinger tied the game up at one in the top of the seventh inning in New York. 
But it isn't just the offensive fireworks that have left the Dodgers skipper enamored thus far. It's the command and development of his young catcher behind the plate as well. 
"The more you play and you're behind there and you're seeing the hitters and how they react to pitches and what their count tendencies are, that's information," Roberts said. "He's just retaining it so well. And there's also a trust with all the pitchers that's really starting to forge which is great." 
Smith currently ranks within the top ten among qualified catchers in fielding percentage (0.994), putouts (781), caught stealing percentage (27%) and range factor (10.50) in 2021.  
The emergence of the former Louisville Cardinal comes as great news to not only fans but the Dodgers clubhouse as their quiet star may be just what the doctor ordered in pursuit of a division title in 2021.
NEXT: Roberts Talks Growth of Walker Buehler, LA's Cy Young Award Frontrunner