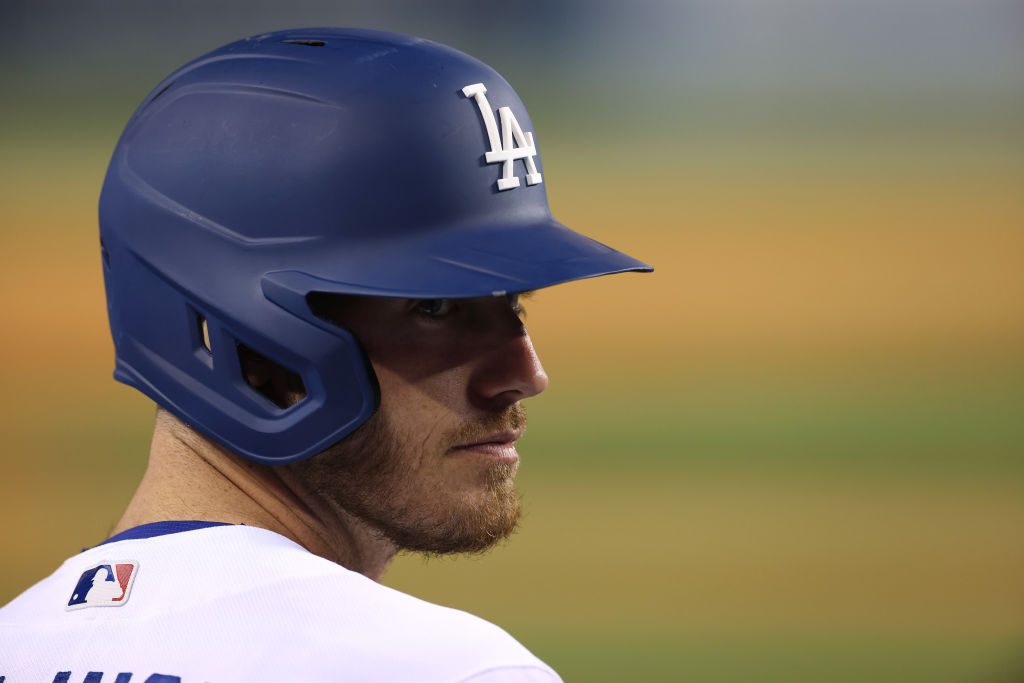 Dodgers Team News
Dodgers: Dave Roberts Reveals Cody Bellinger Wondered if He'd 'Ever Get a Hit Again'
Dodgers slugger Cody Bellinger has been through it all this year. In an ocean of low moments, his high point was Tuesday night. The embattled former NL MVP launched a game-tying three-run home run off of Luke Jackson to swing Game 3 of the NLCS. The Dodgers went on to win 6-5.
After slashing an anemic .165/.240/.302 in the regular season, Bellinger's confidence was at an all-time low. According to manager Dave Roberts, Bellinger wondered if he'd ever get a hit again.
"He was at rock bottom. It wavered a ton and he was at a point, I know, where he was thinking was he ever going to get another hit. It's a real thought. Not realistic, but it's a real thought for players."
Bellinger's triumphant three-run home run came on a 1-2 count in the 8th inning. Jackson elevated a fastball, well above the strike zone. Bellinger crushed it to left center. The outcome seemed impossible just a few weeks ago.
Bellinger batted .104 in the month of September in 48 at-bats. He logged just three extra base hits for an OPS of .397. It was all part of a regrettable and forgettable 2021 regular season.
However, the 26-year-old has a .393 OBP in the playoffs and is rebuilding his confidence at the plate.
Bellinger's New Compact Swing
Late in the regular season, Bellinger approached Dodger hitting coach Brant Brown about making a change to his swing. Dodgers.com reporter Juan Toribio spoke with Brown about those changes.
"We tinkered with it a few times, but it's something that changes his intent right out of the get-go, allows him to have a little shorter swing, allows him to do things like he did today."
Bellinger and the Dodgers still have a mountain to climb in order to storm back and win the NLCS.
If Tuesday was any indication, outcomes can change with just a few adjustments.
"The game honors you," Roberts said, adding that through it all, Cody's teammates stood by his side the whole way.
"That's why I think that the coaches, the players, his teammates stood by him every step of the way. And that's why I think a lot of guys are so happy for him to kind of get to the other side. Because, you know, guys kind of rally around him. He's got that personality that guys kind of gravitate towards. So you're feeling his struggles. And he was rock bottom and the confidence – but he didn't quit fighting and competing and working."
Everything is coming up big for the bopper in October. Now it's time for everyone else not named Mookie Betts or Chris Taylro to step it up.
NEXT: Cody Bellinger Reacts to Huge, Game-Tying Home Run in Game 3