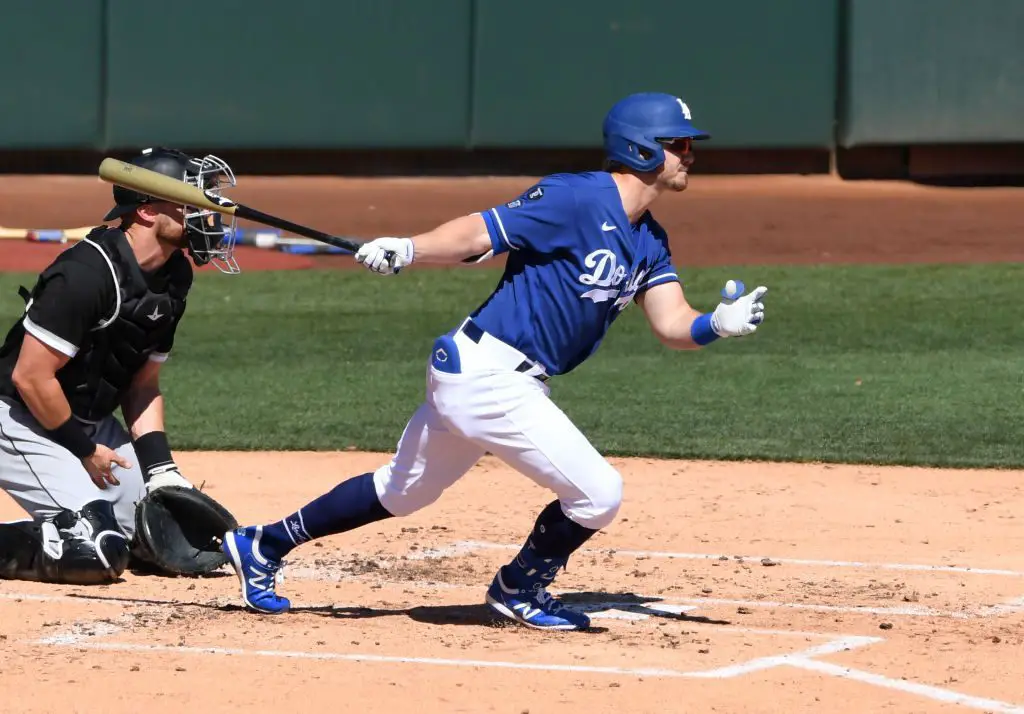 Dodgers Team News
Dodgers: Dave Roberts Reveals That Zach McKinstry Made the Opening Day Roster
The Dodgers have one final roster decision to make after Monday's game in Los Angeles. Dave Roberts told media before the game against the Angels that Dustin May would be in the starting rotation and that they had filled out their last position player spot. That just leaves the final bullpen piece to figure out. 
The final position player named to the roster is Zach Mckinstry. Dave Roberts confirmed that the utility man would be a part of the Dodgers Opening Day roster. That means McKinstry will likely serve as the main guy to move around the diamond and come off of the bench. 
The Dodgers will have Chris Taylor as another guy to move around the diamond, though he will probably play most days. McKinstry represents another left-handed bat that will be available to Doc late in games, but with the added benefit of being able to place him anywhere. 
Interestingly enough, the Dodgers look like they'll have 3 left-handed bats on the bench to start the year. Edwin Rios and Matt Beaty will end up being the other two available off of the bench to start the year. From the looks of it, they will have Austin Barnes and AJ Pollock as the right-handed options for most games. 
McKinstry came into Spring Training with the weight of taking over Enrique Hernandez's role from the last few years. He stepped in and crushed the ball throughout Cactus League play all while Dave Roberts moved him around the field. 
Dodgers Plan on Gavin Lux Being An Every Day Player in 2021