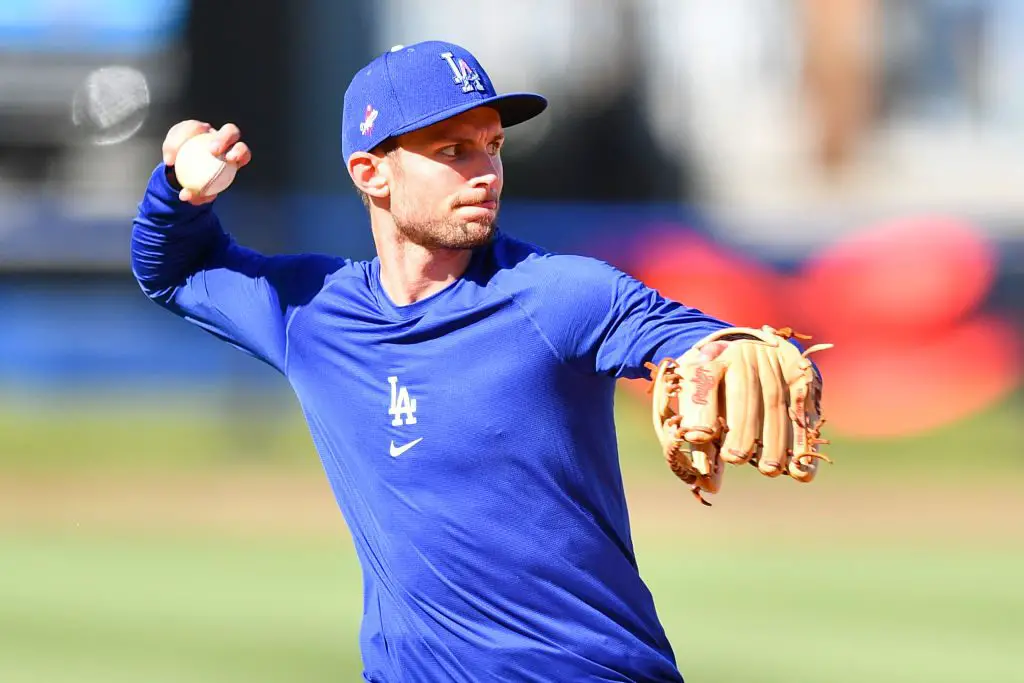 Dodgers Team News
Dodgers: Dave Roberts Reveals Where Trea Turner Will Play on Defense
It was the million dollar question for the Dodgers after the trade deadline. The team had Corey Seager. He plays shortstop. They traded for All-Star Trea Turner. He plays shortstop. So who was going to play where once Turner was activated?
Dave Roberts finally answered that question on Friday.
Trea Turner is the new primary second baseman.
"I think that obviously, his choice is – he sees himself as a shortstop as he should," Roberts said before Friday night's loss to Anaheim. "But understanding our roster, second base certainly makes sense to him and he feels and understands it gives us the best chance to win a championship."
Playing time in the outfield was on the table, but Turner's preference was on the infield dirt. With that, he'll also see time at shortstop when Seager gets days off. Beyond that, a lot of people may be set to see time off with the new addition.
"Every single night, there's gonna be a great player that's not getting the start and that's just kind of where we're at. Right now, where we're at in the schedule, we have to win baseball games. We're four games back in the loss column and we have to win. I need to put the best guys out there that I feel can win a ballgame that night."
Trea Turner should be set to make his starting debut in blue tonight at Dodger Stadium. Let's win a ballgame today, Dodgers.
NEXT: Dodgers Continue to Just Tread Water, Struggle vs Good Teams