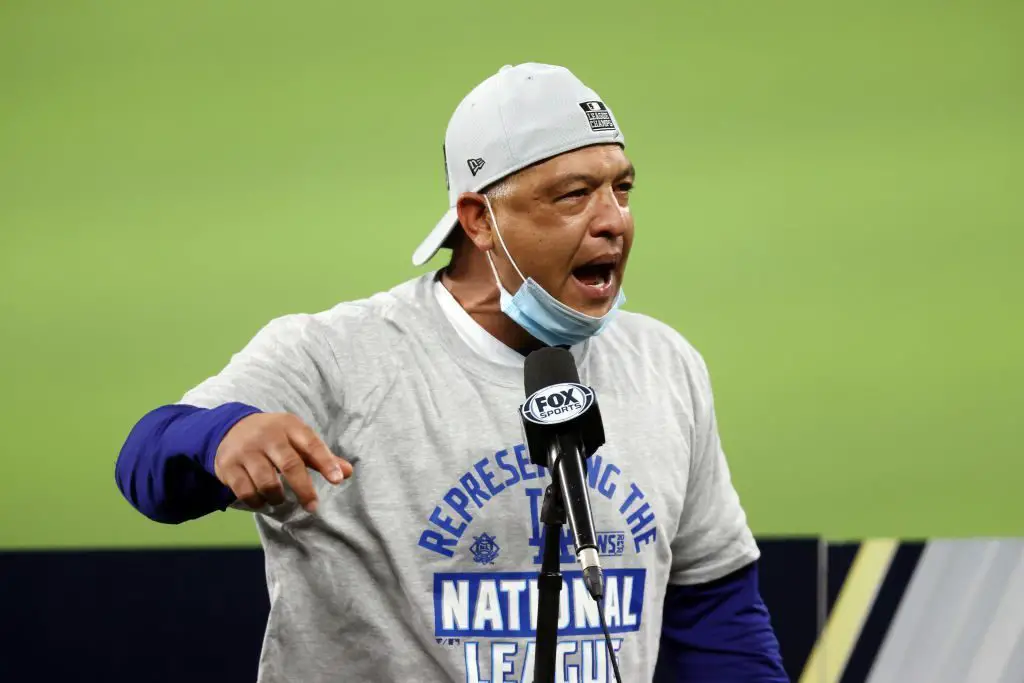 How crazy is it that the Dodgers could potentially be a 104+ win team and still have to play in the Wild Card game while other teams such as the Braves can sneak in at just 85 wins for winning their division. The format for the playoffs has to change moving forward, and hopefully it will with the new CBA negotiations coming. 
Furthermore, if the Dodgers do end up having to head to the 1-game play-in round, that means that their 8 straight NL West Division titles will end there. That hasn't made a lot of people happy as there has been some criticism against the team for failing to win it once again. However, Dave Roberts had some strong words for those who label the Dodgers season a failure. 
"It's the people that have never played at a high level that think they know what they don't. That's the noise that I'm proud of our guys that they don't listen to because it's again –  people who share that view are clueless and haven't been in the grind to understand what it takes to win a 100 games in a Major League season."
Roberts does have a point there. Fans get so invested in the game and the team's success that it's easy to forget the work and other factors that go into how a season plays out. The Dodgers have accomplished a lot this season, including their third 100+ win season in the last 5 years. They also played through endless injuries with many of their stars out on the sidelines for long stretches of time and still are one of the best teams in the league.
Win or lose the division, that isn't the ultimate goal for this team.
"Once we get through the regular season, however it plays out, the goal is to start a new season in the postseason and win one game at a time to ultimately hoist that trophy up once again."
Records don't mean much in the postseason besides where games are played. It all comes down to who can get the job done on the games biggest stage. For Los Angeles, they're no strangers to the bright lights and if it takes losing their division streak to fire up this team to win another World Series, it may be all worth it. 
NEXT: Dodgers Players Discuss Difficulty of Moving On After Watching Clayton Kershaw Exit