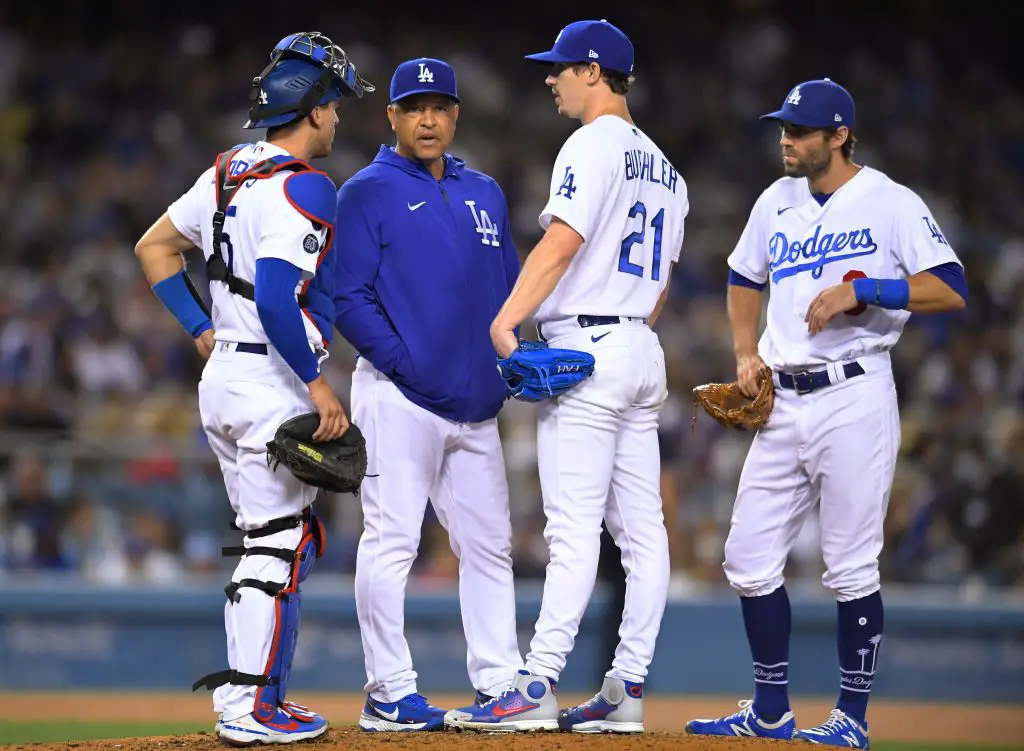 Whether or not Dodgers manager Dave Roberts is a good manager is hotly debated topic amongst Dodgers fans. One thing that can't be debated is Roberts' ability to connect with his players. His rapport with is players is a key piece of the Dodgers incredible clubhouse chemistry.
Due to the current MLB lockout, Roberts is unable to communicate with any of the Dodgers MLB players. Roberts discussed the challenges of the current situation in an interview on SportsNet LA last week.
"It's been different, certainly with the lockout. This is a time where I really connect with the players and try to get the vibe of how things are going, talk to them about Spring Training and how their offseason is going. Right now we can't talk to the players, so that's been different. Connected with the coaches and front office guys, so I'm certainly getting antsy."
Roberts would surely like to be able to check-in with his players, especially those recovering from serious injuries. That includes All-Star first baseman Max Muncy, promising righty Dustin May, and third baseman Edwin Ríos.
Muncy tore his UCL in the last game of the 2021 season. Muncy admitted in November that he's not "recovering as quick" as he would like.
May underwent Tommy John surgery last spring and was cleared to throw on November 1. For right now, Roberts, along with everyone else, is relegated to dissecting May's progress from his social media posts.
Slowly but surely ? #80poo pic.twitter.com/9Ojb1mfWiD

— Dustin May (@d_maydabeast) February 2, 2022
Final Thoughts
It wouldn't be a surprise if the Dodgers and Roberts have kept tabs on players through back-channel communication. Perhaps an "anonymous Dodgers employee" has checked in on Muncy, May, Ríos, and others and then communicated those updates to Roberts.
Regardless, Roberts would prefer to talk to his players directly to use his greatest strength – team building.
Have you subscribed to our YouTube Channel yet? Subscribe and hit that notification bell to stay up to date on all the latest Dodgers news, rumors, interviews, live streams, and more!
https://dodgersnation.com/dodgers-news-two-former-la-players-retire-kershaw-compared-to-tom-brady-and-more/2022/02/07/