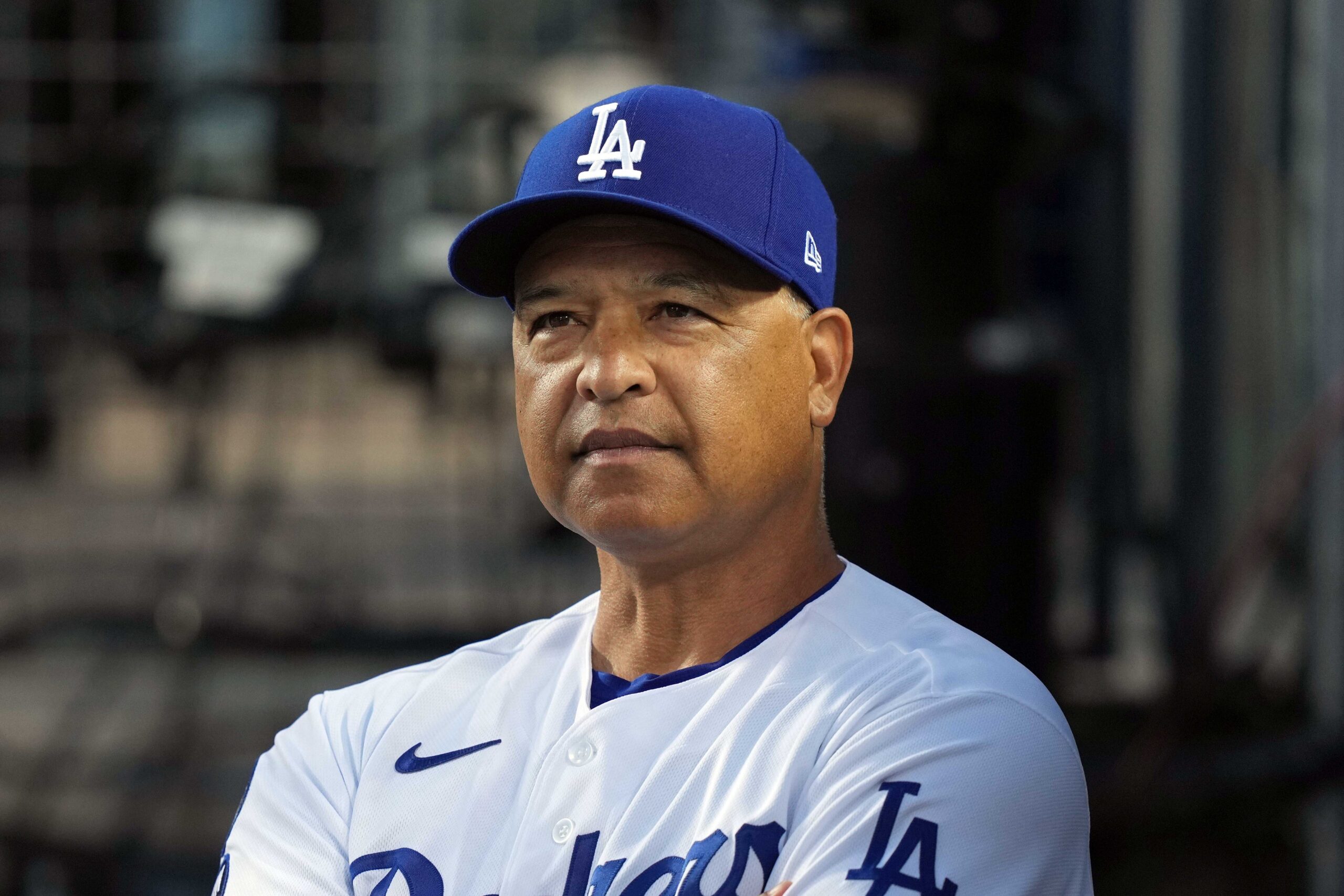 Dodgers Team News
Dodgers: Dave Roberts Talks About the Big Free Agent Rumors Surrounding LA
The Dodgers won 111 games in the 2022 regular season, but their 2023 roster will likely look quite a bit different. Shortstop Trea Turner looks likely to depart in free agency, center-fielder Cody Bellinger was non-tendered and seems unlikely to return, and starting pitchers Andrew Heaney and Tyler Anderson are gone.
There are holes to fill on L.A.'s roster, which means they're likely to be active on the free-agent market. On Thursday, Los Angeles manager Dave Roberts was on the Starkville podcast with Jayson Stark and Doug Glanville, and he talked a bit about all the big names available this offseason.
"We talked about the right fielder who's free [Aaron Judge], and then you're talking about top end starters. So, I think that we're going to be in play. And I think that, for us, kind of, what makes sense for the roster, every option's open. But, yeah, you talk about [Jacob] deGrom, [Justin] Verlander, those are the two best guys on the market. So there's certainly interest. And for me, personally, I've admired how those guys go about things. And as a manager, you always want all the best players. So, I'm still trying to be sensitive to payroll, but I'll take Verlander and deGrom. So we have conversations a lot, but I'm probably biased, but I just think Andrew [Friedman] does it better than anybody, I really do."
Now, right off the bat, we know deGrom is off the market after signing a mega-deal with the Texas Rangers on Friday night. However, the Verlander portion fits right in line with what most pundits are saying about the Dodgers' thinking this offseason. Roberts also hints about those Aaron Judge rumors.
Notably, Roberts mentions payroll, and there are rumblings that L.A. might try to get below the luxury tax in 2023 to reset the escalating overage penalties. But Friedman has said ownership is willing to spend what it takes to win. Maybe getting Verlander and another top free agent pitcher (like Carlos Rodon) isn't realistic, but hey, Doc can dream and so can we.
Have you subscribed to our YouTube Channel yet? Subscribe and hit that notification bell to stay up to date on all the latest Dodgers news, rumors, interviews, live streams, and more!