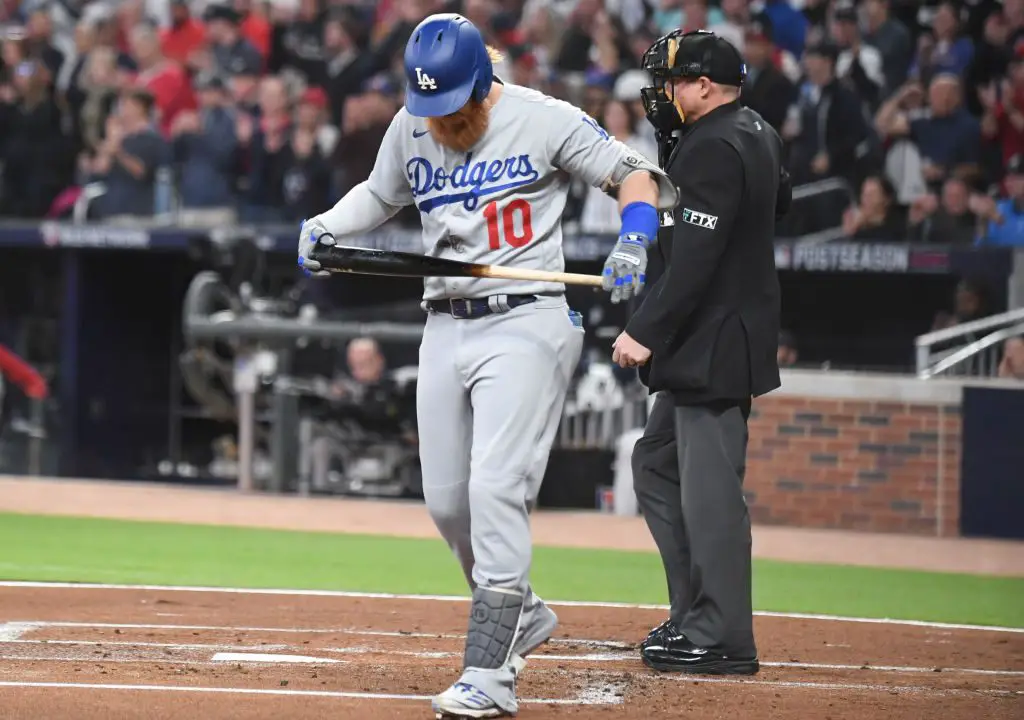 Dodgers Team News
Dodgers: Dave Roberts Talks Justin Turner's Struggles at the Plate this Postseason
While the Dodgers have done well to advance to the NLCS once again, the club has done it without the usual contribution from one of its all-time postseason greats. At least so far. Yes, this October has not been overly kind to third baseman Justin Turner. While he connected early in the postseason on a crucial home run that helped LA seal a win in the Wild Card game, that's been about all she wrote up to this point.
If you've watched any Dodger baseball in the second half of the season, you'd know it's a continuation of struggles for JT. After hitting .305 in the first half — good enough to be named a National League All-Star — he hit just .241 in the second half of the season.
So what's wrong with RedTurn2? Dave Roberts shared his thoughts on where Turner is at at the plate.
"All I can say is I think he's been in between this postseason. There have been some hittable fastballs that he's been passive on and I think there's some pitches that he's missed. And he's chased. So there's been a combo. The only way I can say it is he's sort of been in between."
The eye test echoes that sentiment. JT has been caught in-between on pitches more than ever. At the same time, he's watching very hittable strikes while expanding the zone on pitches well off the plate more often than usual.
It could be pressing. Or it could be that the 36-year-old is gassed.
Notably, Turner talked late in the season about maybe feeling a bit more tired than he would usually be, pointing to coming off the shortened 60 game season in 2020. Now, after opening the postseason with just 3 hits in 28 at-bats (.107), it's easy to think that, perhaps, the veteran could use a game off for a breather.
"Maybe. That's totally a good thought. But I just think with Justin, he's struggled before. I think he does as good a job as anybody of coming in fresh that day and trying to help us win. But when you look back, yeah, you might see a day when he didn't have to be in there and it might be a good mental break. But it's not something he wants or feels he needs."
Either way, an injury essentially forced that day off for Turner — two days off at minimum, technically, with Monday's off day. If he recovers enough between now and first pitch of game 3 back in Los Angeles, he'll again be in the middle of the lineup. Hopefully, that's enough of a mental reset to get the postseason legend back on track.