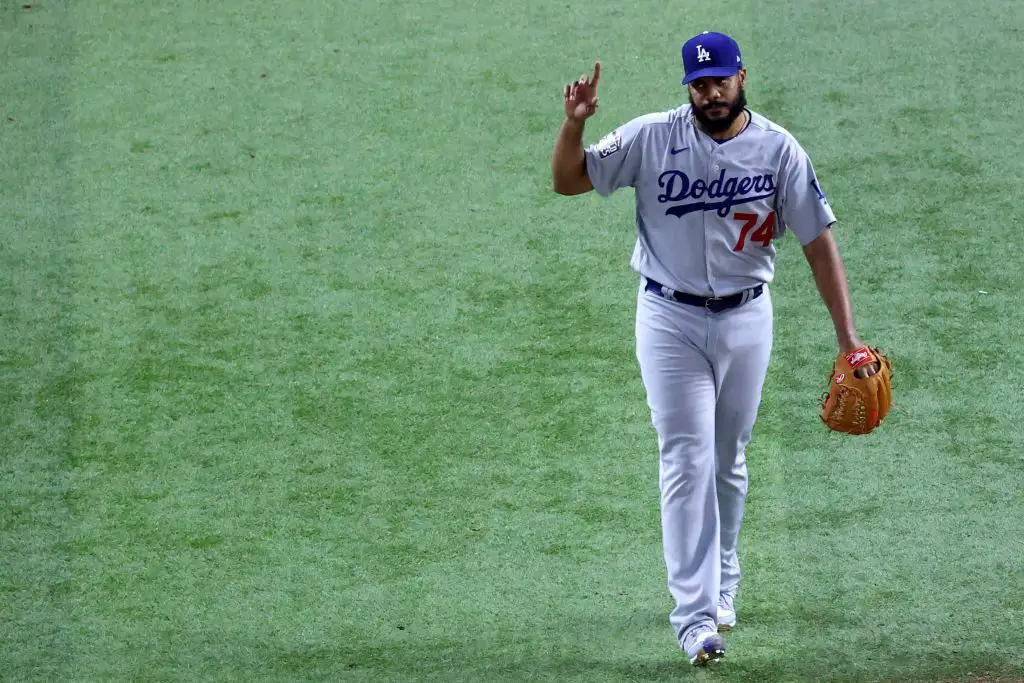 One of the biggest storylines out of the Dodgers' camp this spring has been the closer role. Manager Dave Roberts has come out and said that the role will go to long-time closer Kenley Jansen to start the season, but that hasn't stopped fans from speculating how long he'll keep it.
After naming Jansen as his closer, Roberts hasn't talked much about him throughout the first few weeks of camp. In a conference call with reporters Sunday evening, Roberts admitted that he hasn't actually had many conversations with the veteran closer this spring.
I haven't talked to Kenley a lot this camp — not that that's a bad thing… I think that he's really focused on keeping up with his body which he's really worked hard on this past winter. … but I like where he's at.
There isn't any animosity between the two; Roberts just feels that there isn't much that needs to be said. He's seen the work that Jansen has put in to improve on last year's disappointing season, and believes that Kenley is focused on making sure it doesn't happen again.
Moreover, when asked if he thought that Kenley has something to prove, particularly after his last October, Dave Roberts spoke candidly.
I think so, and I think that's a good thing. Any time you get a very talented, motivated player — whatever the motivation might be — I think that's a good thing.
While Jansen has been on the decline in recent years, the unpredictability that was 2020 did no favors for him either. He looked fantastic in spring training before things were shut down. He then was one of the better relievers in the early goings of the short, 60 game season, but a few notable blow-ups sparked some real concern for the team and the fan base.
So far this spring, Jansen has looked locked in. Kenley pitched another scoreless inning in Sunday night's 8-4 loss against the Kansas City Royals, which included two strikeouts. He has now recorded 4 scoreless innings while giving up only two hits while striking out six.
NEXT: Trevor Bauer Receives Warning From MLB Over a Small Uniform Violation