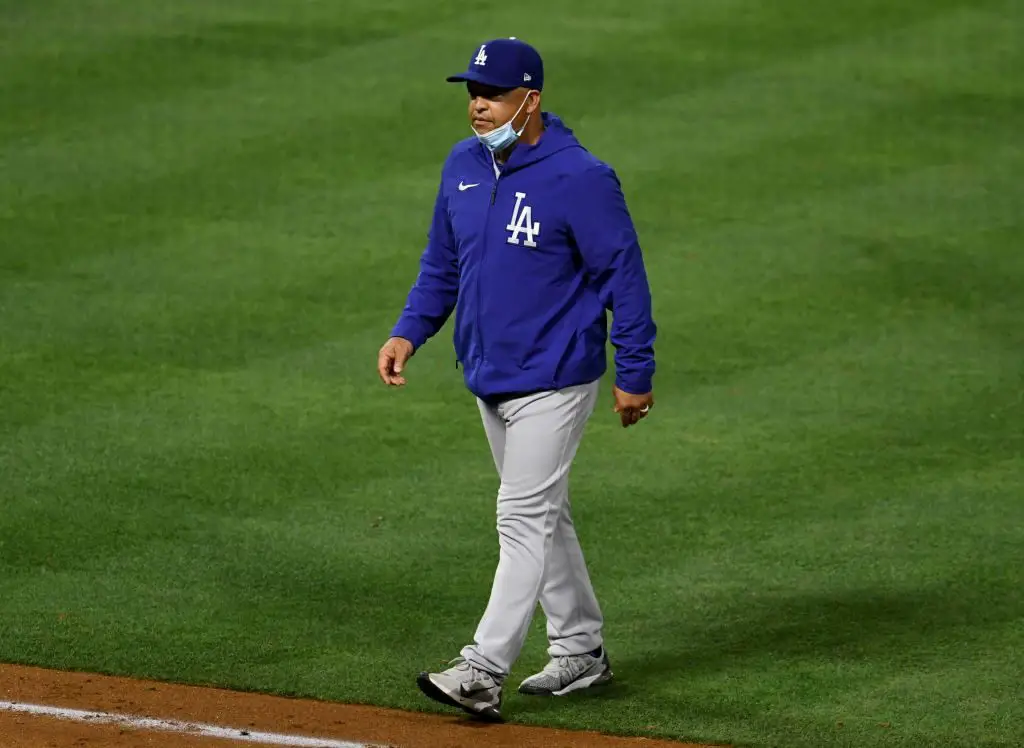 Dodgers Team News
Dodgers: Dave Roberts Took Issue With the Angels Bunting Down 13 Runs
We'll call the Dodgers' win against the Angels on Saturday a rollercoaster of emotions. Up 13 runs at one point, the Angels stormed back against LA's bullpen and made it a 3-run game. There were also just a bunch of really odd plays and bounces throughout the high-scoring matchup. 
There was one play in particular that just seemed very strange given the circumstances. With 1 out in the 5th inning, Angels' outfielder Taylor Ward tried to lay down a bunt with a runner on. ax Muncy threw out the lead runner at second, but several Dodgers players seemed annoyed, including Clayton Kershaw. 
And to be fair, bunting down 13 runs does seem like a strange idea. But Ward hasn't had a great start to the season and he was looking to get on base any way possible. But Dodgers manager Dave Roberts gave his harsh opinion on the bunt attempt after the game. 
It's just not a good baseball play. No matter what way you slice it, it's just not a good baseball play. 
Kershaw was not asked about the attempt in the postgame press conferences. But Doc was pretty straightforward on how he felt about it. Funny enough, this all happened before the Dodgers lost their 13-run lead, so the timing of them being irked was sort of comical. 
Regardless, the Dodgers found a way to lock things down and walk away with a win over Anaheim. They'll look to take their first series since defeating the Padres twice in the middle of April. Trevor Bauer will be on the bump for Los Angeles going up against LHP Jose Quintana. 
Dodgers: The Real Reason Why LA is Losing, is Dave Roberts on Hot Seat, & More!