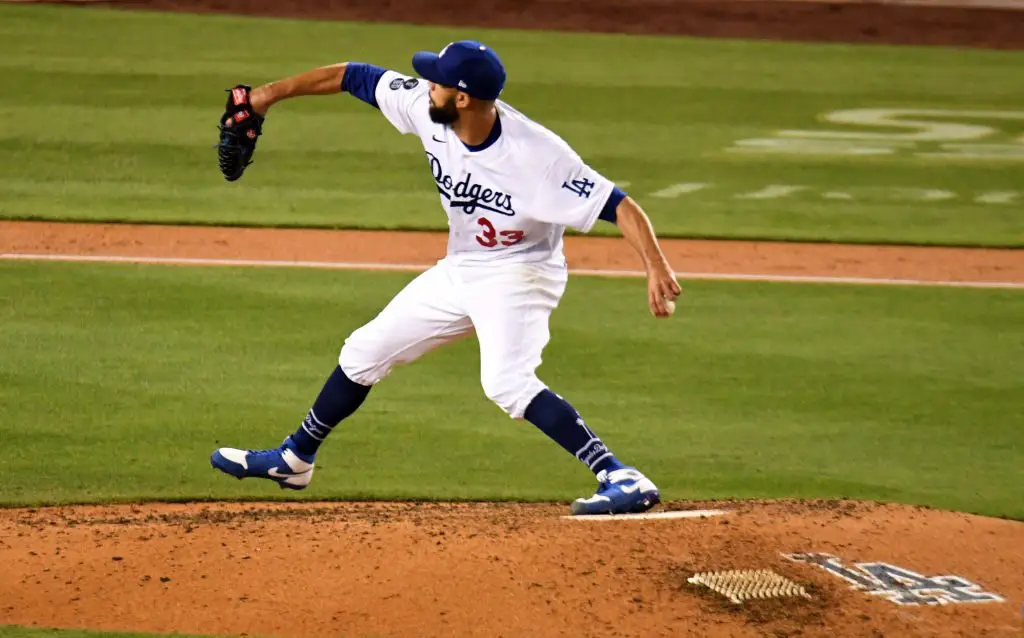 Dodgers Team News
Dodgers: David Price Among MLB Players Donating Their Daily Salary on Jackie Robinson Day
David Price is truly one in a million. The Dodgers southpaw made his mark on the team long before he played a game for the team, and he continues to impress. 
Price already pledged to auction off his 2020 World Series ring from the Dodgers this week. Those proceeds will be going to the Player's Alliance in support of their mission to improve the representation of Black Americans in the game of baseball. 
And now, Price is among the players donating his salary on Jackie Robinson Day. The money from that game will also go towards the Player's Alliance, per their Twitter page. He joins Jayson Heyward, Jackie Bradley Jr, and more than 100 other players to make the donation for the day.
Jackie Robinson Day is celebrated annually across baseball on April 15th. That date marks the anniversary of him breaking the color barrier with the Dodgers back in 1947. Players across the league will don his number 42 throughout the day in honor of Jackie and his sacrifices. 
The Player's Alliance announced that they had raised more than $1 million on Jackie Robinson Day in 2020. Those funds were invested directly into Black communities around the country at the height of the coronavirus. Dodgers players took part in their events around the country throughout the year. 
Dodgers: Trevor Bauer Rocks Custom Dodger Stadium Cleats During First Start in LA