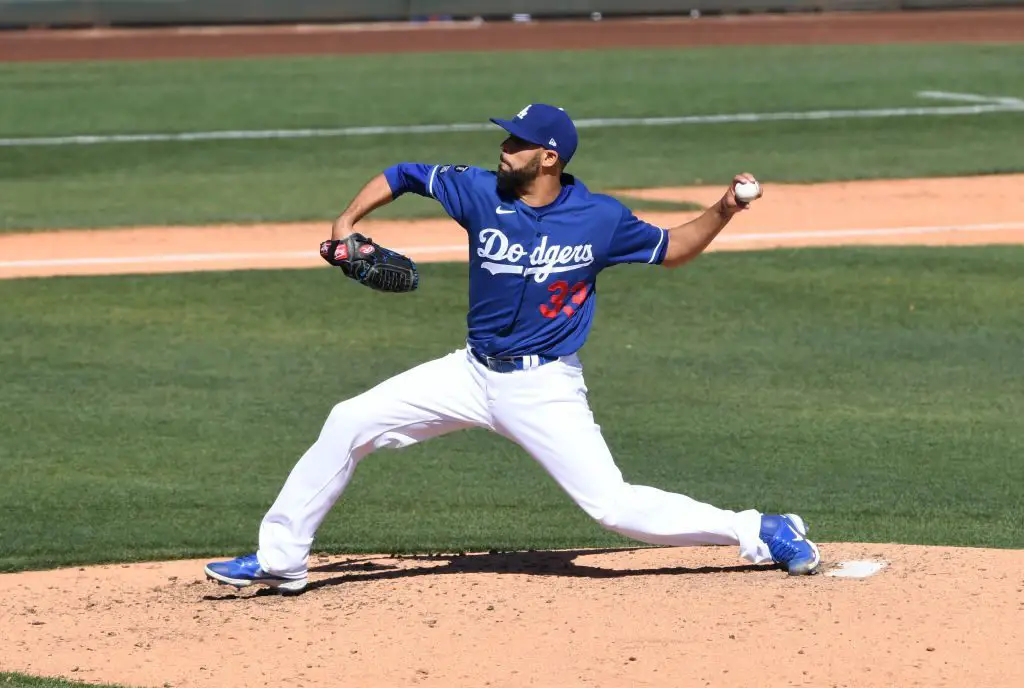 Dodgers Team News
Dodgers: David Price Auctioning His World Series Ring to Support the Player's Alliance
The Dodgers got their World Series rings on Friday afternoon in Los Angeles. In a very impressive ceremony, each player came out onto the field from the 2020 team to receive the hardware that they worked so hard for.
One of those guys that got a ring was David Price. Even though Price chose to sit out the 2020 season due to COVID-19 concerns, the Dodgers made sure to get him his ring. But as it turns out, he won't have it for very long. 
The Dodgers announced during the ceremony that Price will be auctioning off his new ring. The proceeds from that auction are going directly towards the Player's Alliance, an organization that Price has been a part of. 
The Player's Alliance aims to seek equal opportunity in the game of baseball for the Black community, per their page. They are able to do that by growing the game throughout underserved communities around the country. We've already seen a few Dodgers players take part in their events around the country, including Mookie Betts and Clayton Kershaw. 
Who knows that the ring will go for at auction, but you would have to think it's going to be a hefty price tag. After all, this is the Dodgers' first World Series win since 1988 and came under the wildest circumstances imaginable. 
For Price, this is yet another example of how he is leading the way. Before opting out of the 2020 season, Price also did what he could to make sure Dodgers minor league players were paid during the shutdown. He gave $1,000 to them to try and help them get through the pandemic. 
Dodgers 2020 World Series Championship Ring Ceremony (2021) | FULL
Dodgers: It's Time to Really Talk about Kenley Jansen, Bauer's Sticky Situation & More | Blue Heaven Podcast