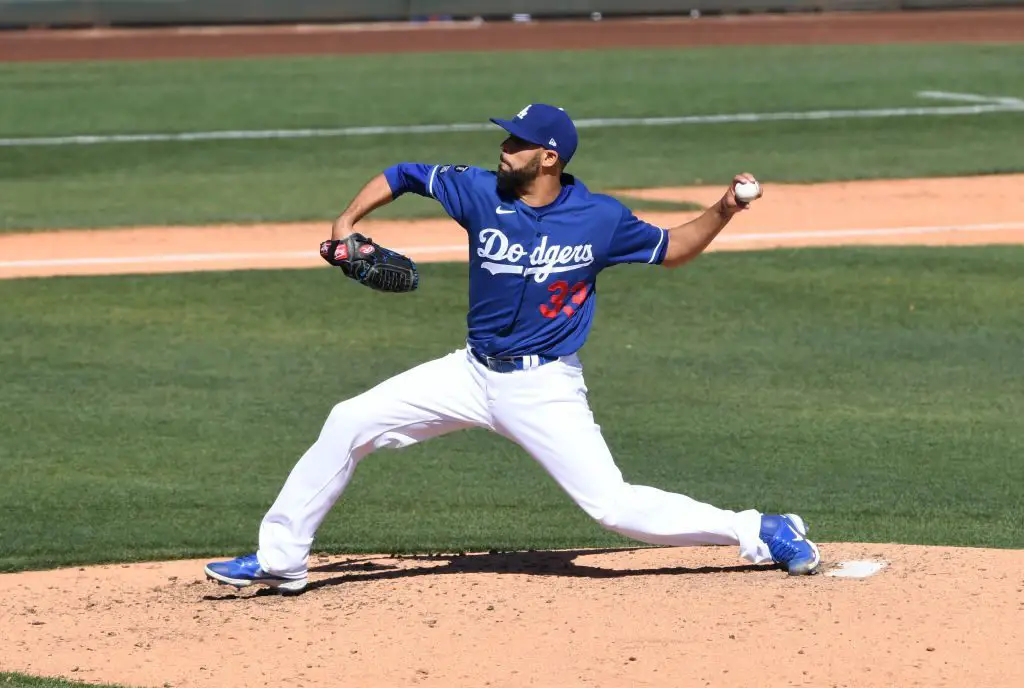 The Dodgers are in a very interesting position with David Price. Not only did he get a year of rest, but DP was able to build up much sooner than in years past. The veteran southpaw got on his throwing program early and was one of the first pitchers we saw throwing in preparation for Spring Training. 
But the Dodgers also have a few different options with how they utilize Price's talents. They could slot him into the middle of the rotation like everyone expected at the start of camp. Alternatively, they could take advantage of the position they are in and use him in the bullpen early on. 
Price talked about his role following the Dodgers spring game against the Diamondbacks on Thursday. For DP, he continues to reiterate that he will pitch in whatever role the team asks of him. Price also said that he could see himself being a high-leverage guy and going back-to-back days if used in relief. 
Absolutely. The times that I have thrown out of the bullpen, it's always been on short rest. I feel like the more that I throw the more crisp that my stuff gets. I enjoy having the opportunity to go out there and help this team win.
Price even went as far as to describe why pitching in relief can be so much of a benefit. As a starter. you only get to contribute to a team once every 5 days. 
I think that's the one thing that's tough kind of about being a starter, you get to play every 5 days. As a reliever, you get to the field and you know you have an opportunity to help the team be successful. That's just my attitude towards being in the bullpen and that's how I look at it.  
The fact that he is so open to any role the Dodgers have for him is telling of his leadership. Price has been quick to recognize the incredible talent and depth of this pitching staff in 2021. Since the start of the year, he's been adamant that he will pitch wherever needed. 
He's also been incredible in relief throughout his career. Through 10 appearances, Price owns a 0.98 ERA with a high strikeout rate. He came in to face the Dodgers during the 2018 World Series, shutting them down in the 9th inning of Game 3. 
If the Dodgers are forced to use him in the pen, it could be huge. 
Dodgers Injury Update: Caleb Ferguson Says He 'Feels Good', Could He Pitch for LA in 2021?