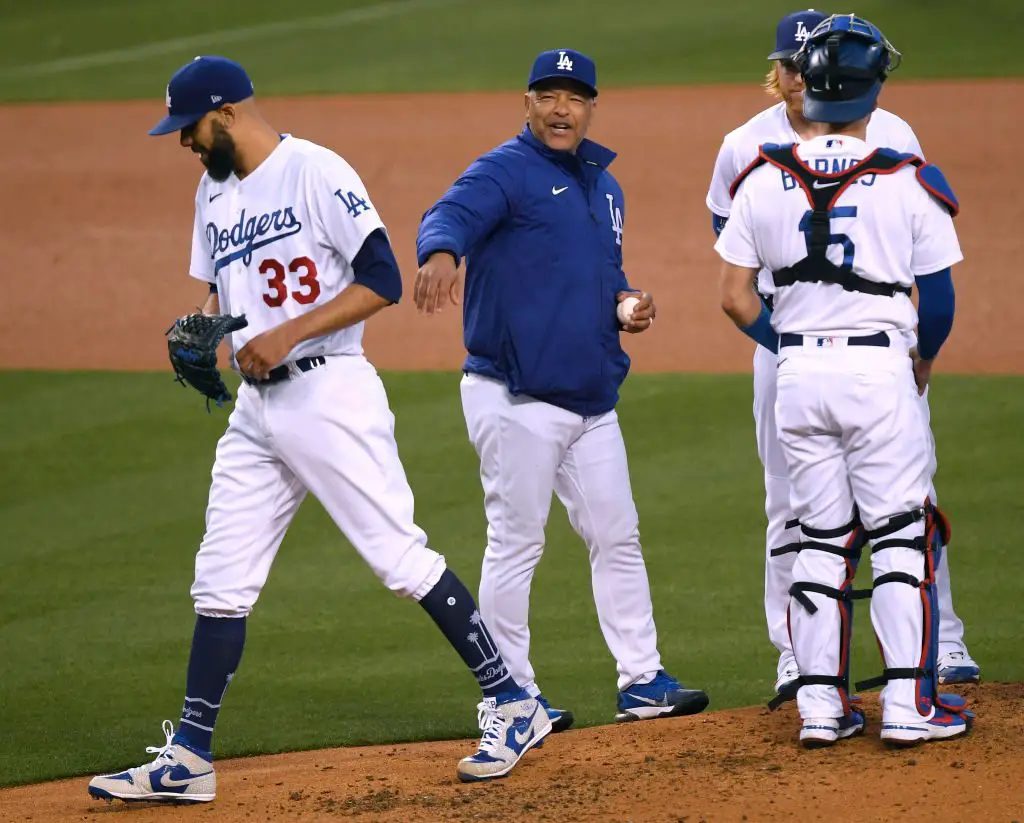 A night after playing the game that never ends, the Dodgers got a bit of good news. Technically, that good news came more in-game. Flashing back a bit, Dave Roberts was left scrambling before game time after scheduled starter David Price was scratched with an elbow issue. The loss of Price forced the Dodgers to deploy the entire bullpen (and Walker Buehler in a pinch runner role) in a 3-2 defeat in San Francisco.
However — and don't call it a comeback — it turns out DP just maybe might have made an appearance late on Friday night if the game had gone one more inning. After the game, Doc told reporters that Price was gearing up to pitch the 13th inning, if the game made it that far.
Evan [Phillips] was gonna go another inning potentially and David had his spikes on and, being the teammate he is, he was getting ready to go out there for the 13th.
Considering a few hours before that statement Roberts said that a trip to the injured list was on the table, that's a pretty quick rebound for a 36-year-old veteran. Dave continued, adding to what changed for Price.
He felt better [on Friday]. I saw him play catch out there in right field. He's still active … he'll be active [on Saturday].
Surprisingly, the LA manager said that he doesn't expect to see any roster moves today, one night after a bullpen game that went into extra innings. What makes that decision a little easier is the fact that the Dodgers are sending a workhorse to the bump to start the game. Julio Urias, the MLB wins leader, will make his career-high 27th start tonight in SF. The left-hander has a 3.17 ERA over 150.2 innings pitched
NEXT: Phil Bickford Praises Veteran Leadership for Helping Him Become Lockdown Reliever