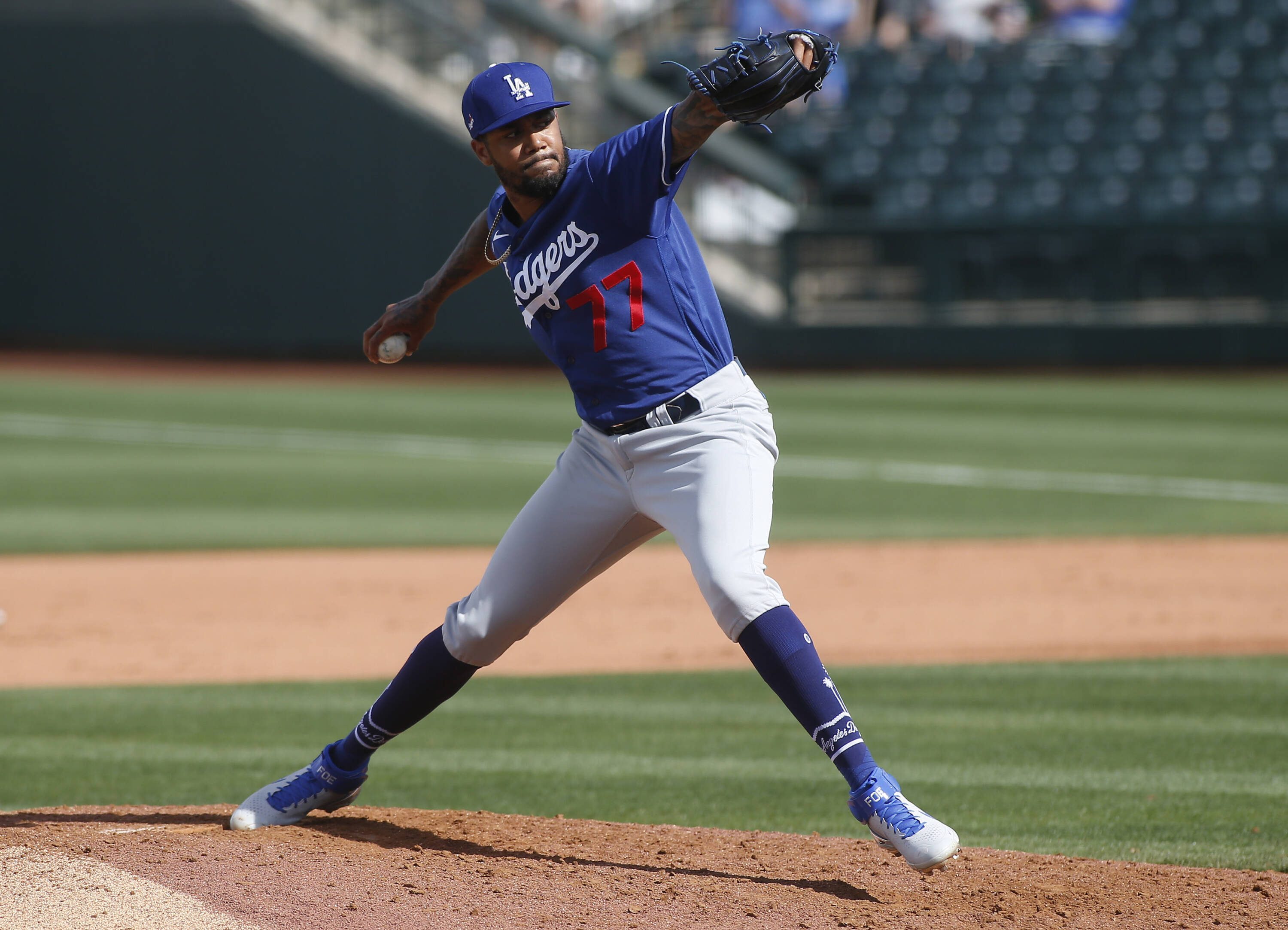 Dodgers Team News
Dodgers: Dennis Santana Could Be Working His Way Into the Opening Day Roster
The Dodgers will enter the 2021 season with ridiculous pitching depth, that's no secret. They have so much depth that there are a few Major League-ready arms that could find themselves starting the year waiting in the minor leagues. 
Dennis Santana may or may not be one of those guys. The Dodgers have one more option year on Santana and could utilize it throughout the season. Thus far, he has looked phenomenal coming off of series of injuries and a very down year in the minors in 2019. 
According to manager Dave Roberts, Santana has a real shot at cracking the Opening Day roster. That would likely come with a bullpen role for Dennis and could further complicate a very cloudy pitching staff situation. 
He's got a good opportunity. I think if you're talking about Dennis, it's in the 'pen. It's a guy that can get left and right out with his changeup to the lefties and can take down a couple of innings, potentially three innings. Obviously, we're very fond of Dennis and he's doing everything he can up to this point.
Santana's latest outing adds to what has already been a very good Spring camp. He tossed a scoreless inning against the Diamondbacks on Wednesday night in which he struck out two more for the Dodgers. 
The best sign for the Dodgers with Santana is that he is yet to issue a walk. During the rough phase of his very young career, control issues were the biggest indication that something wasn't working. But something looks different about Santana early on, and it hasn't gone noticed by Roberts.
He noted that Santana has looked as healthy as ever, and the confidence behind each pitch proves it. The Dodgers might not need another great arm to add to the competition, but they certainly have one. 
Have you subscribed to our YouTube Channel yet? Subscribe and hit that notification bell to stay up to date on all the latest Dodgers news, interviews, live streams, and more!
Dodgers: Jimmy Nelson Being Built Up as a Starting Pitcher, Further Clouding Rotation Picture