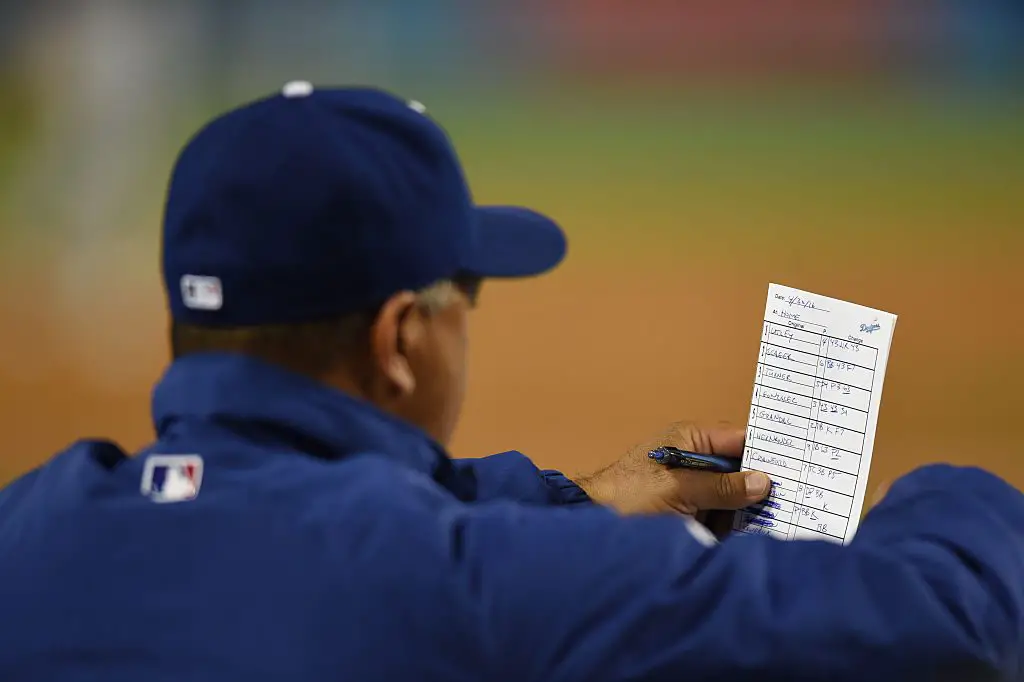 The Dodgers have gotten off to a blistering hot start this season, going 13-4 and winning 8 in a row before losing back to back in San Diego and Seattle. While the record is good, this doesn't mean that everything has gone according to plan so far this season.
The team has dealt with a handful of key injuries early on. Some more serious than others. Joe Kelly and Brusdar Graterol were not a part of the opening day roster, and only one of them has rejoined the club. At the same time, Cody Bellinger, Mookie Betts, and Gavin Lux are among the position players to miss some time due to injuries.
Heading into the season, one of the team's greatest perceived strengths was their incredible depth across the organization. And just three weeks in, that depth has been put to the test. Dave Roberts gave his thoughts on how his team has handled the adversity so far.
Yeah, I mean I think that when you lose an MVP [in Cody Bellinger] and your starting second baseman [in Gavin Lux]… I think that we have guys that step up and pick each other up. So that's certainly the depth part of it, and that's part of a long season. You're going to have things like that and guys have got to step up. [I'm] not surprised though at the way that guys have responded.
Two reasons for the sustained success have been the emergence of Zach McKinstry and the consistent production from Chris Taylor. Both players have been Swiss army knives for LA, starting at multiple positions and playing above average at all of them. Combined, the two players have accounted for 6 home runs and 23 RBI, which has been more than enough to keep the team afloat while they wait for their all-stars to get it going.
Final Thoughts
The Dodgers have already had 29 different players throw a pitch or have an at-bat, and there are still 145 games to go. The jump from 60 games to 162 will have a definite impact on the players, and teams will have to adjust in order to keep them fresh throughout the year. It's become clear that the Dodgers will prioritize the long-term health and safety of their players instead of asking them to play through injuries and risk them getting worse, and that's the smart thing to do.
A series in April is not as important as a series in October, and by utilizing their depth to their advantage, the Dodgers are setting themselves up for success down the road.
NEXT: Mookie Betts Sent for Tests After Ugly Hit by Pitch