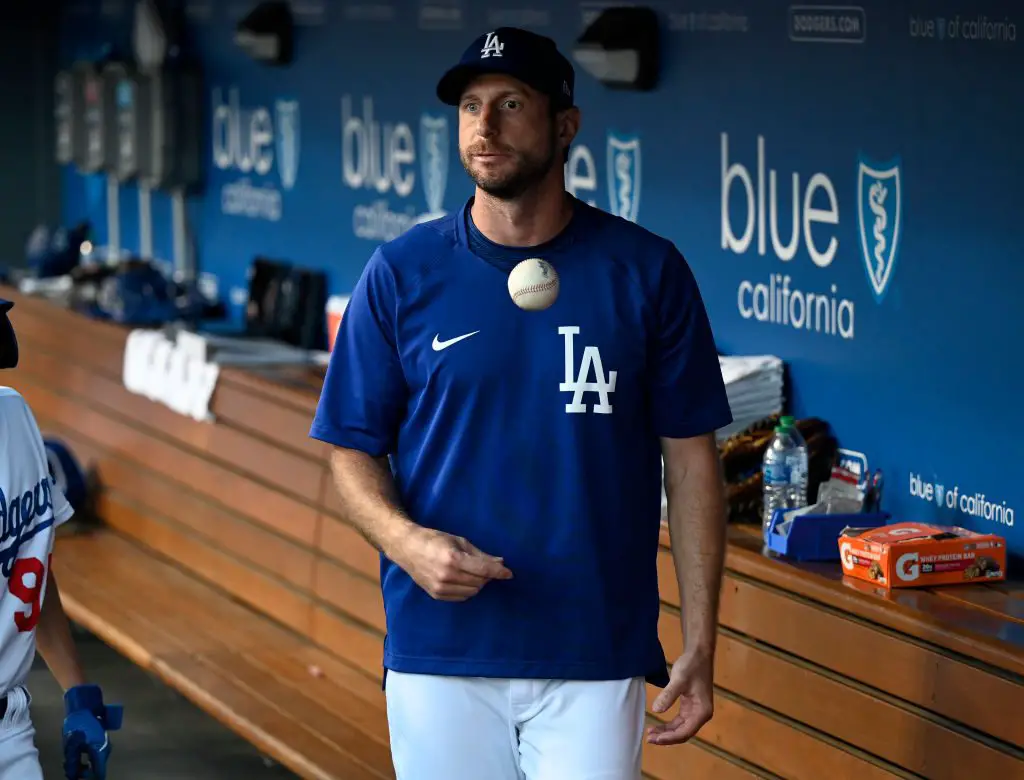 Editorials
Dodgers: Did Max Scherzer Get Snubbed in the NL Cy Young Voting?
Dodgers pitcher Max Scherzer was a force in 2021. He joined the Dodgers with a 2.78 ERA and finished his season at a 2.46 clip. In his first nine starts with the club, Scherzer posted a 0.78 ERA along with 79 strikeouts and only seven walks. 
For all his hard work, Scherzer earned a third place finish in the 2021 NL Cy Young voting. Yes, third.
Milwaukee Brewers pitcher Corbin Burnes took home the hardware. Burnes was a deserving candidate (2.43 ERA and a 0.94 WHIP), but not as deserving as Scherzer.
WATCH
To his credit, Burnes started the year making history. In his first five starts, Burnes struck out a record 58 batters before issuing a single walk. It's an impressive streak, no doubt.
It's not as impressive as Scherzer delivering a 1.98 ERA in a much more competitive environment. Context for statistics are important.
Scherzer joined the Dodgers in the heat of a division death match against the Giants. The Dodgers were three games behind the Giants when they acquired Mad Max. Milwaukee enjoyed a seven game cushion over Cincinnati entering August.
Each and every start for Scherzer was a walking on a tight-rope over a pool of piranhas. Burnes simply strolled down a gated community sidewalk.
One bad start for Scherzer, in a rotation missing two starters, signaled the division slipping away. A poor start for Burnes didn't nearly carry the same weight on a team that had their division wrapped up by mid-June.
Perhaps Scherzer's last two starts (10 ER) overshadowed his superb season. Maybe the narrative of a 26 year-old Burnes finding himself as an elite pitcher was too delectable of a story for voters.
Burnes and runner-up Zach Wheeler deserved some votes for the NL Cy Young. Max Scherzer however, deserved to win it.
NEXT: Rumored LA Target Justin Verlander Re-Signs with Astros