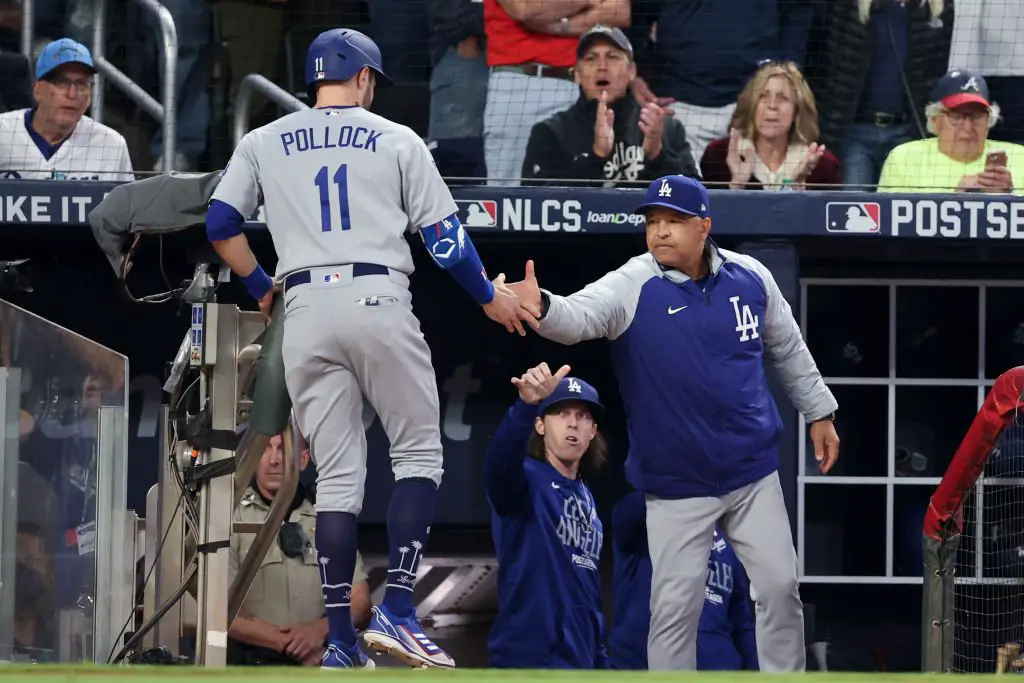 Editorials
Dodgers: Diving into the Disappearance of LA's Offense
I feel like I have a case of Deja Vu having to express this thought yet again. It's clear to everyone that the Dodgers offense has gone missing for what seems like the 100th time this season. Can someone put up a missing persons report or perhaps put together a search and rescue party?
I can't say I didn't see this coming since it's been an issue all year long. While the pitching staff has been elite this year, the offense has not been which is a change from past seasons. 
What's the problem with the offense?
At first glance, the Dodgers have scored 6 runs in two games this series, that's not terrible but it's not great either, especially in the postseason. It doesn't help when you leave 17 men on base in that two games and are only 2-18 (.111 batting average) with runners in scoring position. 
They've also struck out 17 times in that span as well. What has worked for them though is the fact that they've drawn 10 walks. However, what good does that do if they leave them stranded out there on base? No team can survive if their offense performs like that.  It doesn't help that AJ Pollock hasn't shown up this postseason and neither has either Turner for the most part. Meanwhile, former Dodgers Kike Hernandez and Joc Pederson are on fire for their respective teams.
The team performed similarly against the Giants which led to an elongated series that may have tired them out. Dave Roberts disagrees with the notion of his team being tired and out of fumes.
"I don't. Two innings, obviously they've [Braves] had two big innings to take the lead and the series could be flipped. Like I said before, our guys are prepared to play through October. It was a great series, but I don't think there's any kind of effects from that past series."
What else explains the lack of explosiveness or intensity from the offense? Sure the outcome of the past two games could easily be switched if the offense was awake. 
Sadly it's not.
 Despite Roberts disagreeing with his players being tired, Chris Taylor actually accepted that as a possible reason for the lack of offense. 
"I think we're just tired … Physically and mentally these games. They're four, five hours long. The level of focus is a little bit different than regular-season games. It's definitely exhausting but that's what you expect. I think everyone on this team has experience with it so."
Even Jerry Hairston Jr. agrees with CT3.
Players maybe running on fumes. Shut mind down, press reset button & be ready to go Tuesday. #RepeatLA

— Jerry Hairston, Jr. (@TheRealJHair) October 18, 2021
Final Thoughts
While it isn't the end of the world just yet for the Dodgers, they still have time to turn things around. They overcame a 3-1 deficit against a much better Braves team in last year's NLCS but again their offense was producing runs then. Hopefully, the off-day will do them some good.
Related: A Deep Dive into Trea Turner's Continued Playoff Struggles
MORE: A Deep Dive Into Trea Turner's Playoff Struggles