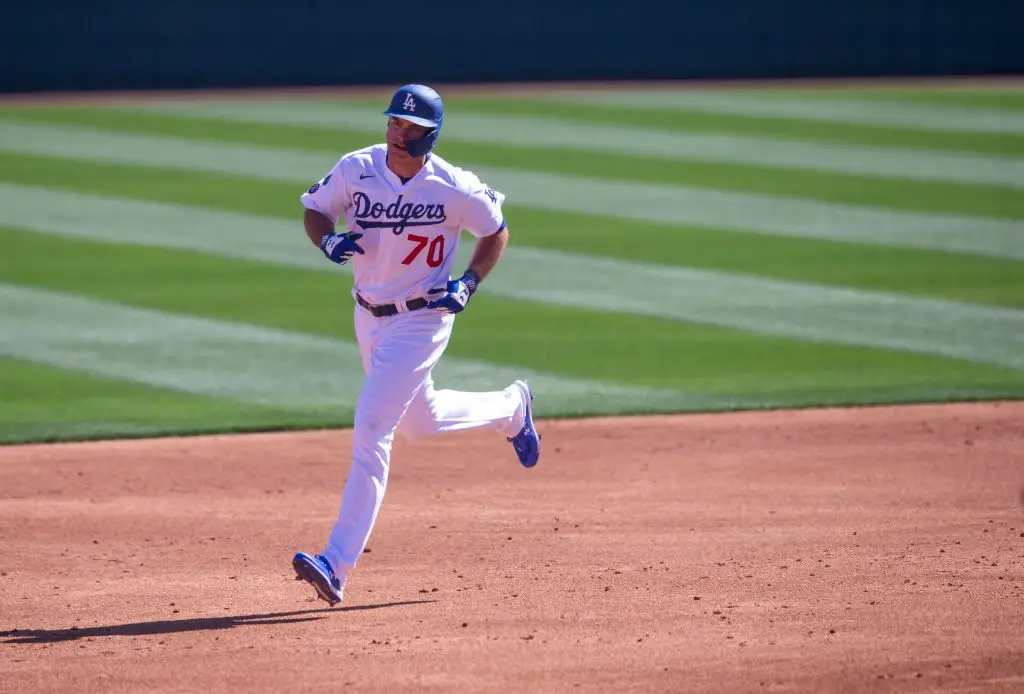 DJ Peters was one of the cooler storylines around the Dodgers this year. Given that DJ was a local kid and grew up going to game at Chavez Ravine, fans in Los Angeles loved him getting to the big leagues. 
But Peters was forced into action earlier than anticipated this year after the Dodgers suffered a series of injures. When those guys all started to return or be activated, there didn't seem to be room n the active or 40-man roster for DJ. 
That resulted in the big outfielder being designated for assignment by the Dodgers last week. He did not go unclaimed on waivers either as the Texas Rangers steep in to claim him. In his introductory press conference, Peters had some very kind words for his former team. 
I absolutely loved the Dodgers organization. They're awesome people and some really great people started my career there. And I made it to the big leagues there. So they will always have a special place being, growing up there as well. But really fortunate to be here.
Hearing that DJ enjoyed his time with the Dodgers is obviously good to hear from the fan side of things. He might be with another team now, but Los Angeles is where he made his dream of making it to the big leagues come true. 
All told, Peters spent the better part of 5 years in the Dodgers organization before his departure. He was always one heck of a prospect coming up through the system, and we all wish him the best out in Texas!
Dodgers: LA Bullpen Could See the Return of Corey Knebel Real Soon