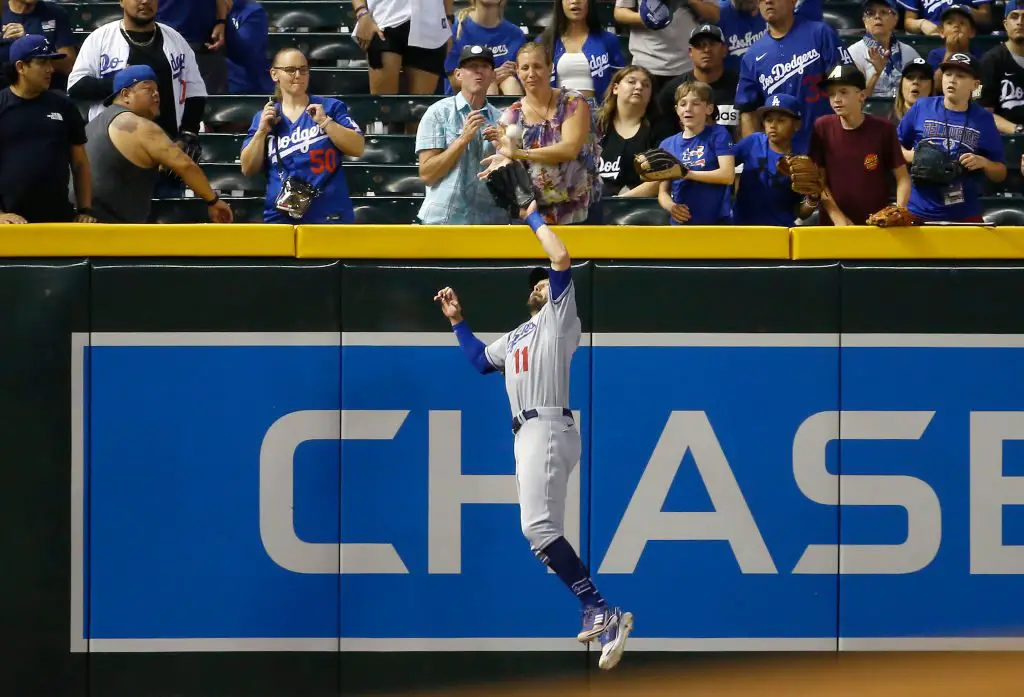 The Dodgers will look to even things up against the Giants tonight in the Divison Series. Facing the potential of going down 2 games in a best-of-5, Dave Roberts shook things up a little bit with the lineup. He slid Cody Bellinger over to first base and brought Wild Card Game hero Chris Taylor back into the fold. 
But many also wondered if Roberts would continue to use AJ Pollock in left field. For as good as he has been for the Dodgers in 2021, Pollock has not looked comfortable in the box in the first 2 games of this postseason. He went o-for-3 on Friday night and struck out twice, often swinging at very bad pitches. 
Alternatively, Gavin Lux has received just 1 at-bat in the playoffs so far. The Dodgers could use him out in leftfield, a position that he learned over the final few weeks of the season to get more opportunities. But as Doc explained on Saturday afternoon, the body of work for Pollock meant more to him. 
Dave Roberts on AJ Pollock over Gavin Lux in LF:

"To default to a two week sample? I felt the body of work should win out."

— Bill Shaikin (@BillShaikin) October 9, 2021
Giants' starter has relatively even splits against lefties and righties. And AJ Pollock has hit much better overall against right-handed pitching than Gavin Lux has with a .902 OPS. But Lux also ended the season on fire at the plate, slashing .367/.466/.510 in the month of September. But again, Pollock also finished with a really good month aside from missing time. 
So while the decision may not sit well with fans, the numbers are there to support it. But if the Dodgers offense fails to get going again, don't be surprised to see Doc go with Gavin against a righty starter. 
Dodgers News: Andre Ethier to Throw Out the First Pitch in Game 3