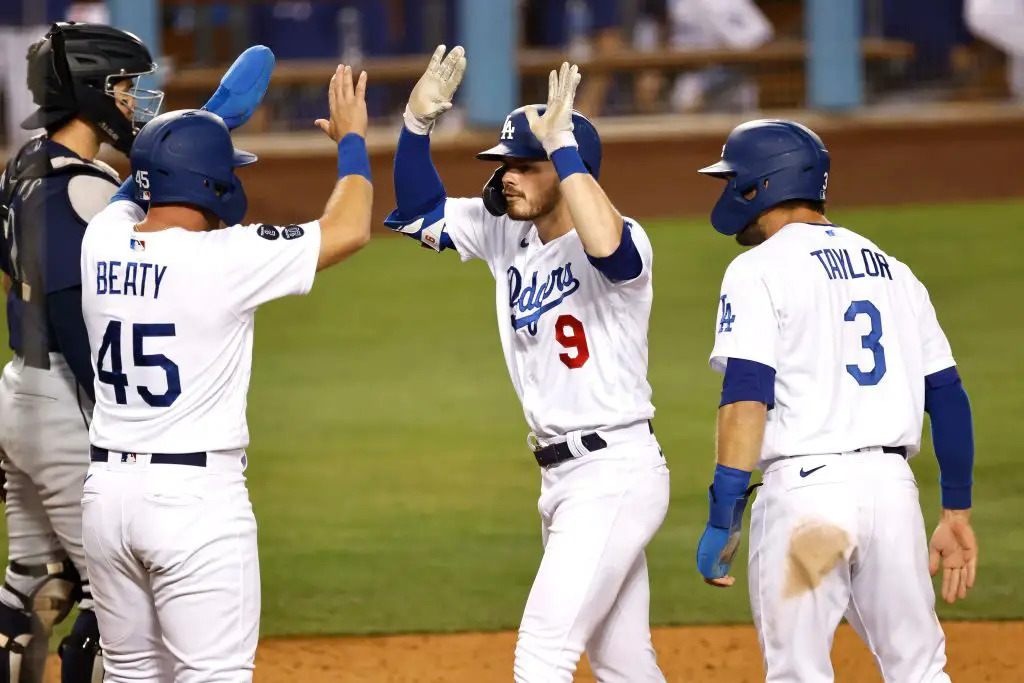 Dodgers Team News
Dodgers: Doc Explains the Decision to Send Matt Beaty and Gavin Lux to OKC
In a not-so-surprising move, the Dodgers had to make some changes to the roster prior to Thursday's series finale against the San Diego Padres. One move was to activate Mookie Betts and call up LHP Darien Nuñez, while the corresponding moves were to send down Gavin Lux and Matt Beaty.
Lux's performance has been pretty awful this season, while Beaty on the other hand has been a productive bat off of the bench. Beaty's demotion was the real surprise. Why would the Dodgers send down Matt and not Billy McKinney? McKinney has had some moments this year, but it still doesn't quite add up considering what Beaty has done.
However, Dave Roberts explained the decision to send both players down before the game on Thursday. 
Matt has been very good for us for the last few years. Big hits, I've leaned on him numerous times – regular season, postseason. It's a roster crunch, it's nothing about his performance and there's no message as far as working on this or that. He's done everything I've asked of him so it's just more of a player that had options, get to take bats every day, and hopefully we can get him back at some point.
So far this year, Beaty has hit .262 with 5 home runs and 34 RBI's in 187 at-bats. He hit a scorching .389 in his last 15 games alone before being sent down. If it wasn't for having an option, McKinney's stint with the team may have very well been over. As for Lux, Doc mentioned he was also the odd man out due to having an option, though it was probably more due to his lack of production for the Dodgers as well.
Gavin, it's more of again a player that had options. We obviously value the short term, long term. Giving him the opportunity to play and this time where our roster is at right now, he's not an everyday player.
Doc also noted that it doesn't make sense for him to stay up and get an at-bat every couple of days. Sending him back down to OKC will allow him to play everyday and get some much needed work in on his mechanics. Lux will get a chance to play some third as well as in the outfield to increase his versatility. Beaty will also get a chance to get some reps at third as well as left field.
Both players will no doubt be back at some point this season. Whether it be within the week or in September when rosters expand, but they will be back. 
Dodgers: Dave Roberts Shares Frustration with Lack of Offense in 16-Inning Marathon