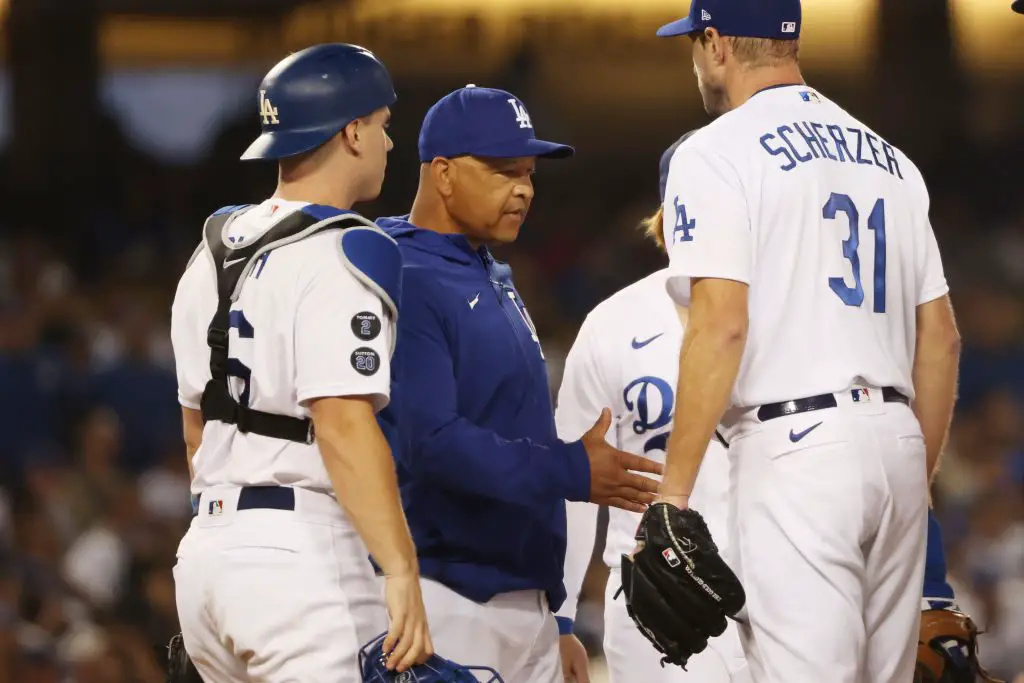 Dodgers Team News
Dodgers: Doc Reveals Why Max Scherzer Did Not Start Game 1 of the NLCS
The Dodgers will not go with a typical starter in today's game. Playing in the first game of the NLCS against the Braves, Dave Roberts chose to go an unconventional route to make sure his starters are ready. He is sending out Corey Knebel to get things started as the opener against Atlanta. 
Roberts had previously said that Max Scherzer was a possibility to start things off for the Dodgers on Saturday. That came even after Scherzer closed out Game 5 of the NLDS against the Giants on Thursday. Scherzer tossed 1 inning and finished with just 13 pitches in that one. 
But it also came on the heels of a 110-pitch outing on Monday evening. That seems to be part of the reason that the Dodgers went with a bullpen game rather than pushing Scherzer into action. Roberts explained before the game today that Scherzer had been feeling the stress of working a lot this week. 
Just talking to him yesterday, he was a little kind of arm tired. So just thinking through it and giving him the best opportunity to have a good start, which I think is going to be Game 2. I think in 2019 he pitched in relief against us, and then 2 days later made a start. But that's different than 1 day. 
Doc did also go on to confirm that it would fully be a bullpen game. That does mean that Tony Gonsolin could come in for the Dodgers and eat up some innings though. For the moment, Scherzer will pitch Game 2 and Walker Buehler gets Game 3. Doc also said that Julio Urias would get Game 4 and the order resets. 
Scherzer later said in his own press conference that he's had experiences in the past with arm tiredness between appearances. But the Dodgers expect him to start on Sunday in Atlanta, and there is no indication that could be in jeopardy at this point. 
Dodgers: MLB Analyst Breaks Down Cody Bellinger's Swing Changes