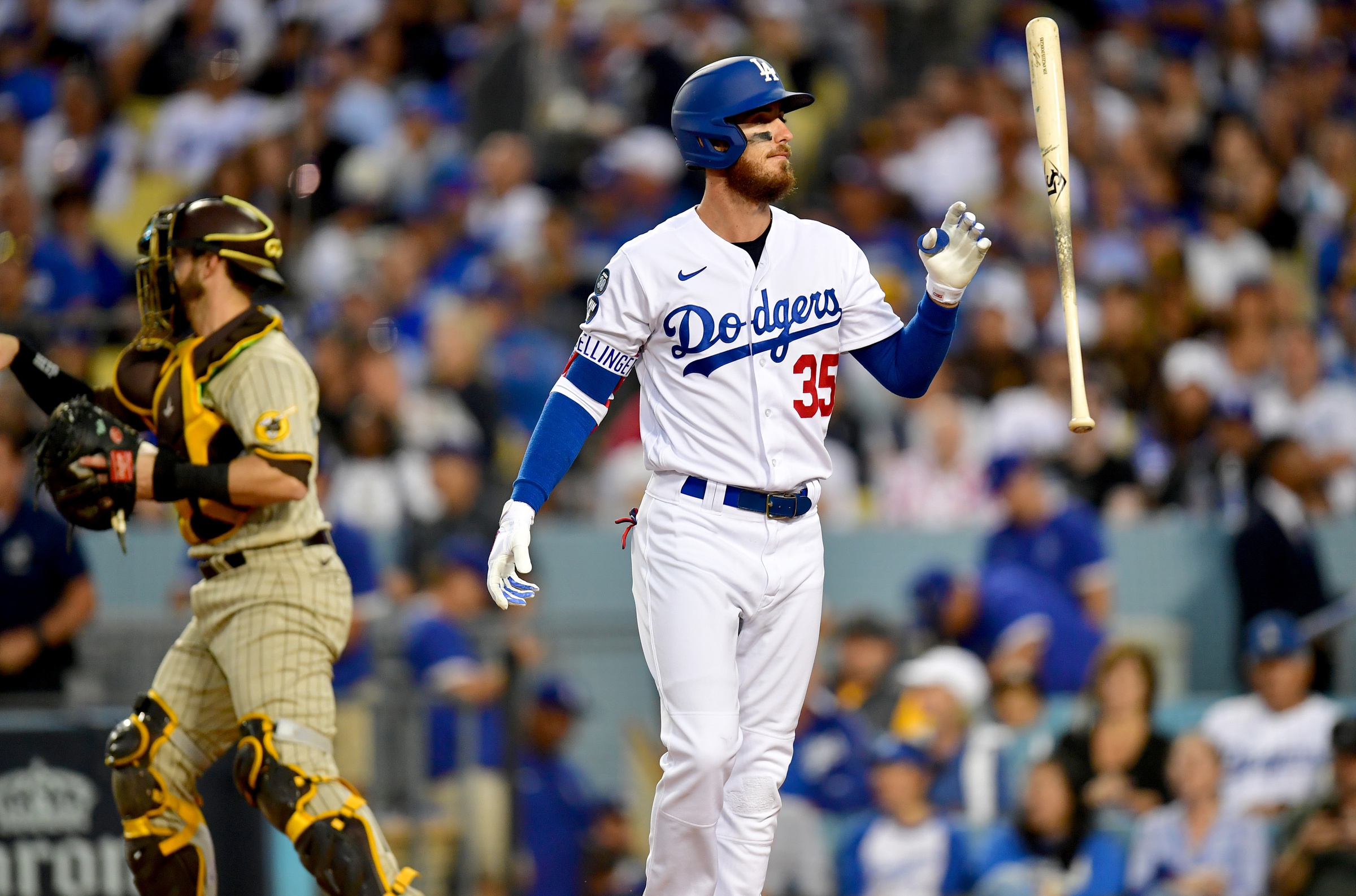 Dodgers Team News
Dodgers Done With Cody Bellinger? Will LA Bring Him Back? Potential Replacements?
One of the bigger storylines for the Dodgers this offseason is regarding their former MVP centerfielder, Cody Bellinger.
Bellinger, a fourth-round pick by the Dodgers in 2013, has played in LA for all six years of his career, but this partnership could be coming to an end as soon as this offseason.
Bellinger, who appeared to be one of baseball's best up-and-coming stars in 2019, has appeared to be a shell of his former self ever since.
After being benched in Game 4 of the NLDS with a right-hander on the mound, it was easy to wonder if Bellinger's career in LA was finished.
The experts here at Dodgers Nation took to the roundtable to speak about Bellinger, and made a case for both keeping him, and letting him walk. We also made our predictions on what the team will do.
Bellinger is one of the longest-tenured Dodgers and has been a fan favorite ever since he debuted in 2017. It's hard to imagine a Dodgers team without him manning center field, but it'll be interesting to see what the team decides to do this offseason.
The former All-Star has hit just .203 with a .648 OPS since the start of the 2020 season and has been even worse since his 2020-2021 offseason shoulder surgery with the average at a paltry .193 with a .611 OPS over 239 games.
Do you think the Dodgers should bring Bellinger back? And if not, who do you think should be the team's starting center fielder next season? Let us know in the comments below!
Have you subscribed to our YouTube Channel yet? Subscribe and hit that notification bell to stay up to date on all the latest Dodgers news, rumors, interviews, live streams, and more!
NEXT: Analysis Shows What Really Broke Cody Bellinger's Swing