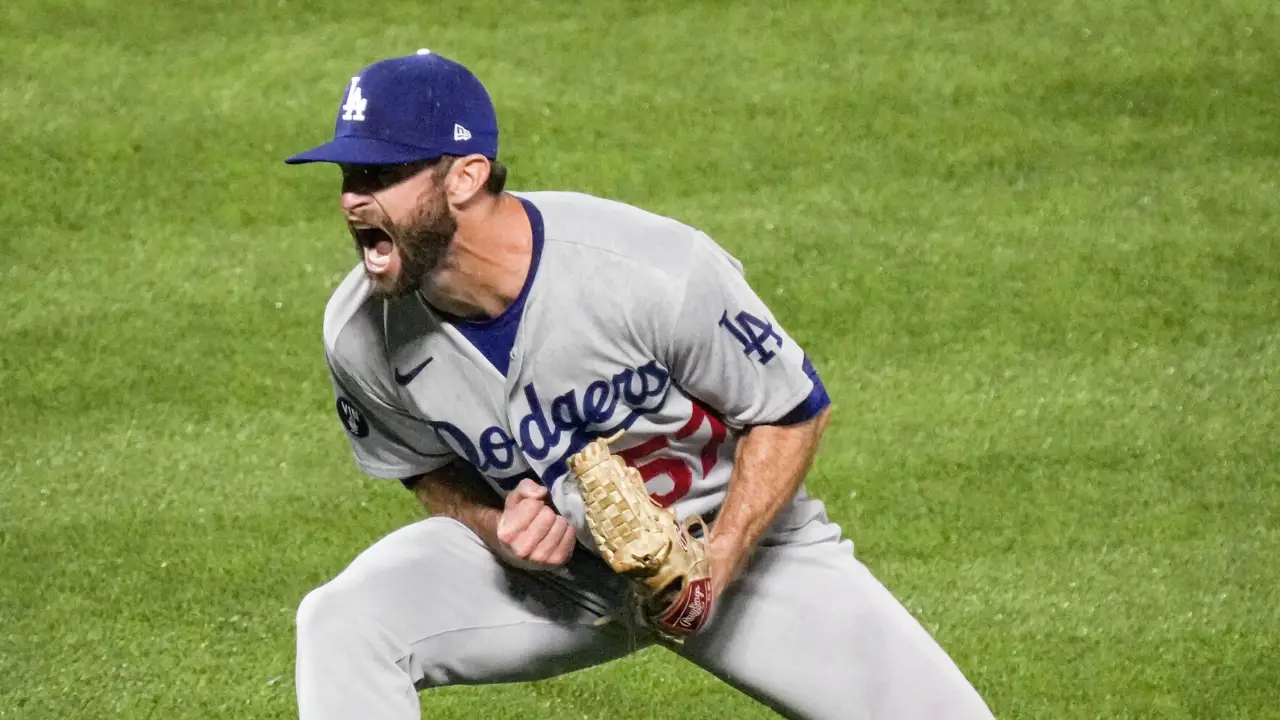 Dodgers Team News
Dodgers Down the Mets, Gonsolin Concerns, BIG Roster Updates and More | Blue Heaven Podcast
As we reach the end of August, the Dodgers face a big test in the powerhouse New York Mets in Queens. Looked at as a potential playoff preview, LA threw out the playbook in beating the Amazin's in game 1 of the series. The guys talk about the clutch performances of bullpen additions Health Hembree and Jake Reed and the continued decline of starter Andrew Heaney.
Could Heaney's future be in the bullpen in October?
Is that a good idea with his home run problem?
Will Andrew Heaney take David Price's place on the roster?
LISTEN
Next, we look back at the weird stretch of games that saw the boys in blue play the same two teams 14 times in 15 days and what we learned from those matchups. First, Mookie Betts is real good at baseball. Second, the Dodgers can struggle and thrive against elite starting pitching around the league. Just ask Corbin Burnes and Sandy Alcantara.
The biggest news of the week was the loss of All-Star hurler Tony Gonsolin. Was the timing of his injury a blessing in disguise?
In our Look Ahead segment, we talk about the return of Clayton Kershaw and react to his quotes about being ready for some time. Elsewhere on the 40-man roster and injured list, several relief arms are taking steps toward a return. Blake Treinen is a foregone conclusion, but names like Danny Duffy and Victor Gonzalez might have just taken a little too long to get back to health.
Oh, and Miguel Vargas getting called up for September 1st is 100% an audition for a postseason roster spot. Perhaps at the expense of Hanser Alberto.
WATCH THE LIVE STREAM
https://youtu.be/SDOCN8kkApw
SUBSCRIBE
PLEASE rate and review our show (positively is preferred) on iTunes, Spotify, or wherever you hear your podcasts!
Thank you for helping us strive to be the BEST Dodgers Podcast around!
Clint is @realFRG on Twitter and Instagram
Doug is @DMAC_LA on Twitter and Instagram
Join your Blue Heaven hosts Clint Pasillas and Doug McKain as we talk about this week in Los Angeles Dodgers Baseball. We share the opinions of nearly one million fans from our Twitter, Instagram, YouTube, and Facebook pages to gain insight on what the fans are thinking and do our best to represent all perspectives in the Dodgers Community. Look out for special interviews with other bloggers, celebrities, players, and more, along with giveaways for the best fans on earth!