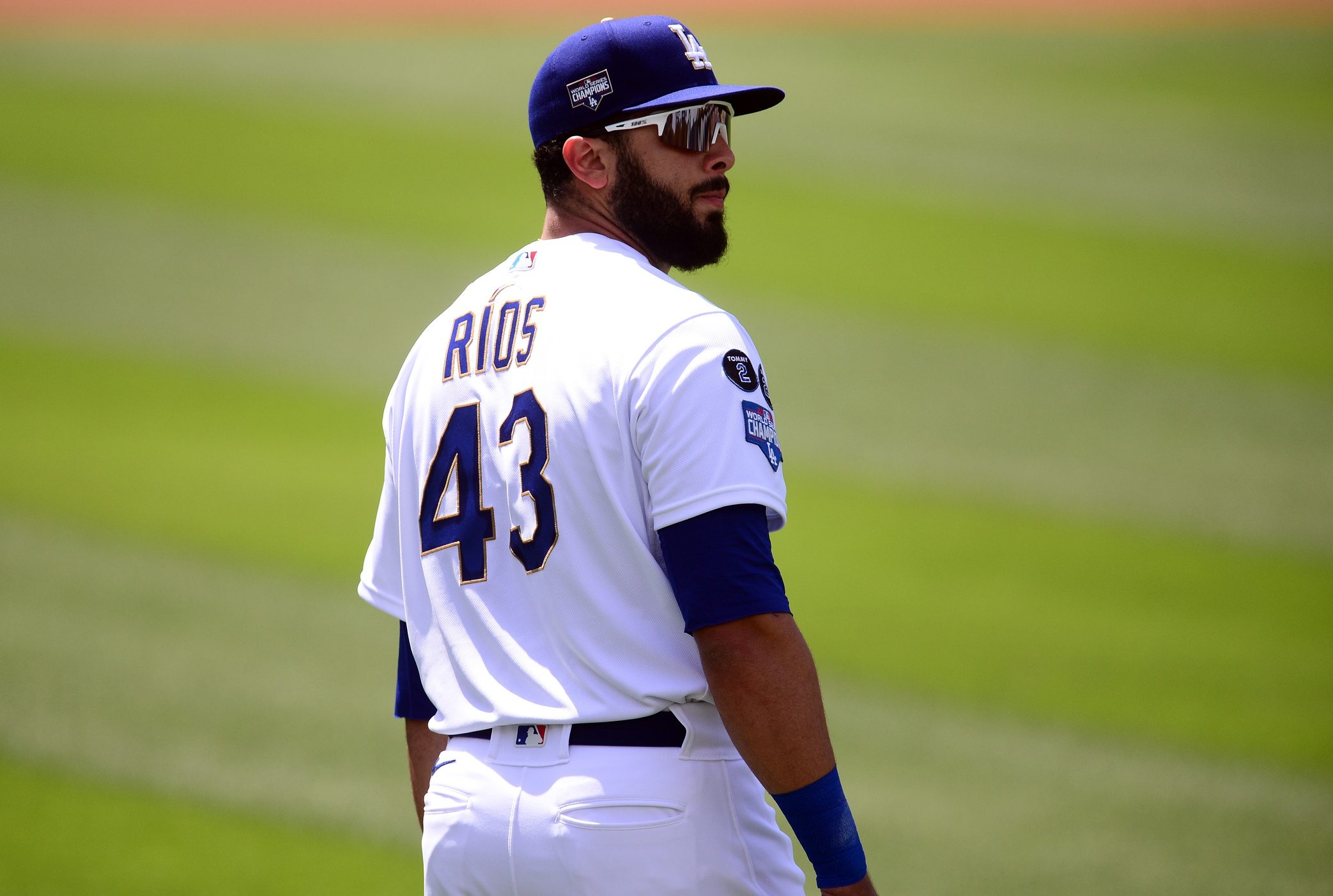 Every Dodger fan thought that the 2022 season would be like a Disney ending; instead, we got a horror film where all our hopes and dreams were shattered unexpectedly.
Many questions remain at the forefront of the Dodgers, and we'll be getting some answers soon.
One player that many fans were probably wondering about was Edwin Rios.
LA Dodgers writer Juan Toribio says that Rios might be the player who could be moved this off-season.
"There aren't many logical trade chips on the 40-man roster. But if the Dodgers need to clear up spots on the roster, Edwin Ríos could make some sense."
Rios was expected to play a significant role and contribute to a stacked 2022 Dodgers team.
Initially, Rios was doing just that; In 27 games with the Boys in Blue, he slashed .244/.293/.500 with a .793 OPS while hitting seven home runs, 17 RBIs, five walks, and 36 strikeouts.
Then Rios made his best impression of Houdini and vanished.
He was placed on the 60-day IL was a hamstring issue, and the timing for Rios was never there for him afterward.
When he is right, he is a reliable bat and showed that in the 2020 postseason. Even though he only hit .143, he had an OPB of .278 and slugged .571, which totaled a .849 OPS in 14 ABs.
The 28-year-old has only appeared in 112 regular season games since 2019 for the Dodgers.
We'll find out soon enough what will happen to Edwin Rios; he's capable of playing multiple positions, so we'll see what the Dodgers' angle will be.