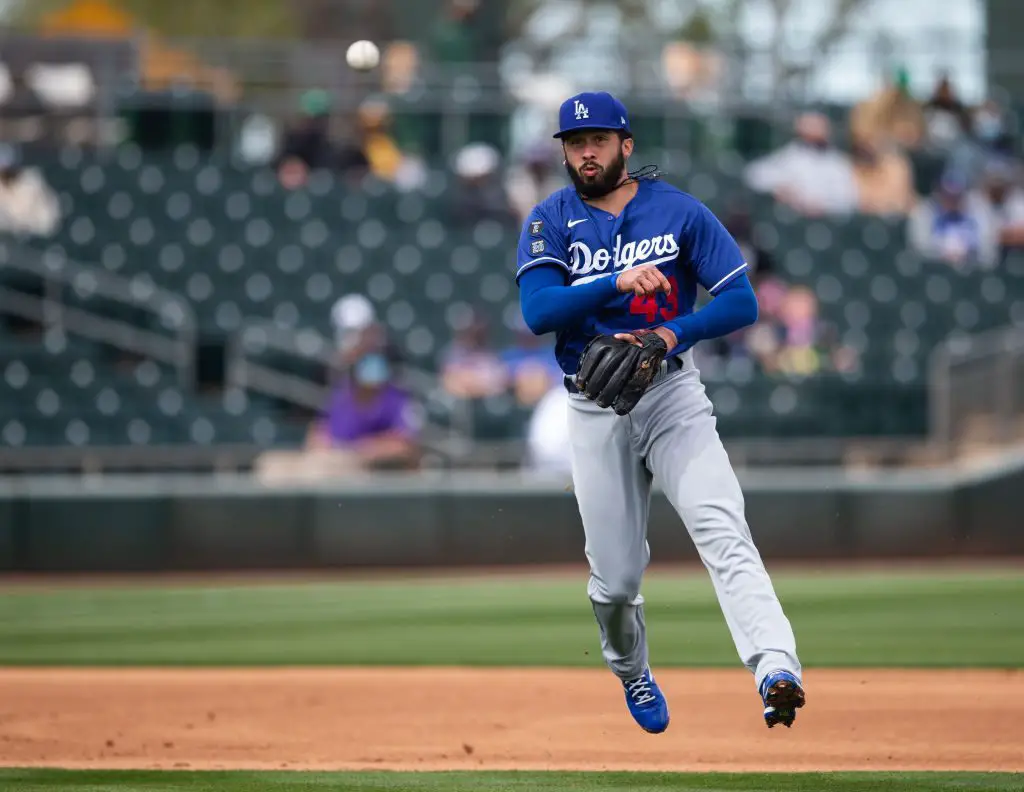 Dodgers Team News
Dodgers: Edwin Rios Gets the Start in Right Field With Mookie Betts Out
The Dodgers have been without Mookie Betts for 3 consecutive games now. After experiencing some stiffness in his back in Oakland, the team opted to give him time to rest. That ended up being probably more time than he expected though, even with the rest day on Thursday. 
The good news is that it sounds like the Dodgers are not thinking of a move to the Injured lIst. The latest update from Dave Roberts suggested that they were hopeful he could be in the lineup on Tuesday. 
Dave Roberts confirmed again after the game on Saturday that Mookie Betts would not be in the lineup Sunday. The Dodgers will go with Edwin Rios in right field to get another big left-handed bat in the lineup against Max Scherzer. 
Dave Roberts said that Zach McKinstry will be in left field tomorrow.

Edwin Rios will be in right field…so there's that!

— Dodgers Nation (@DodgersNation) April 11, 2021
Rios has a grand total of 1 big league inning under his belt in the outfield. That came during the 2019 season with the Dodgers when has was briefly called up. Since then, he has not logged an official inning out there. 
Rios did spend a fairly significant amount of time between 2017 and 2018 in the Dodgers minor league system getting work in the outfield. Los Angeles will go with Zach McKinstry out in left field with RHP Max Scherzer on the mound for Washington. 
Dodgers: Clayton Kershaw Has Two Lofty Goals on Offense in 2021