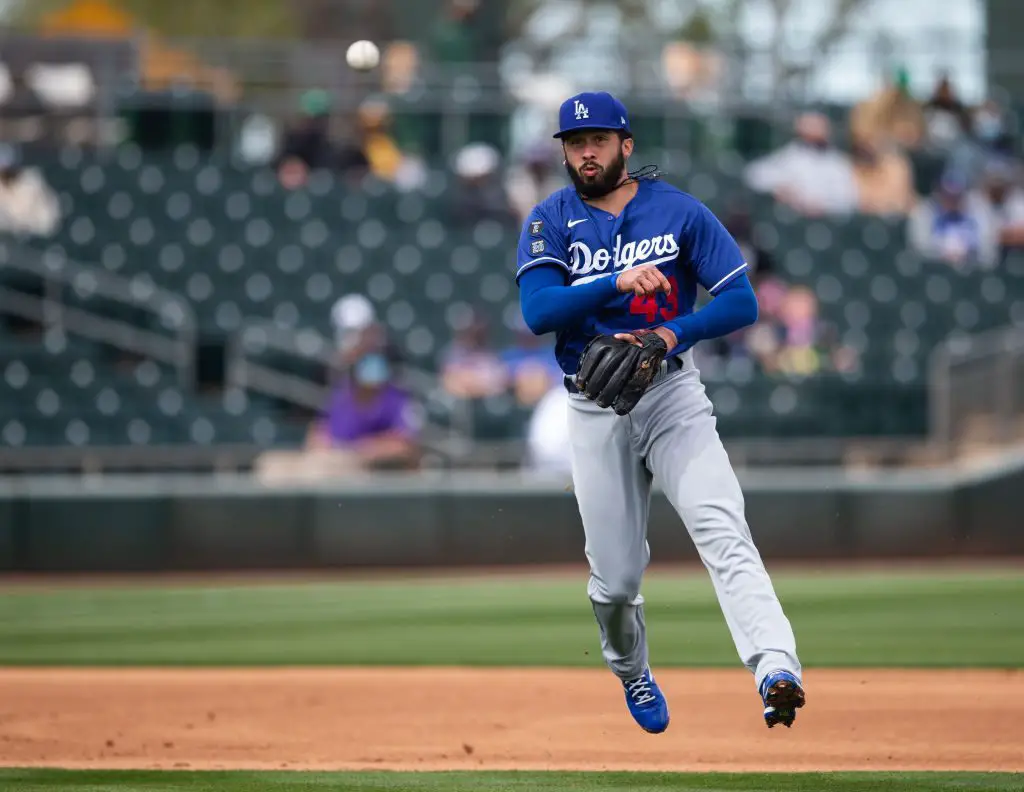 It's more than safe to say that 2021 did not turn out the way Dodgers slugger Edwin Rios had hoped. After playing a key role in the team's championship season in 2020, the 27-year-old got out to a horrendous start last year before ultimately opting for surgery to repair a partially torn labrum in his right shoulder in May.
The surgery sidelined Rios for the rest of the regular season and the postseason. In September, the infielder joined Kourtney Turner's podcast and spoke about what was going through his head while the team was attempting to go back-to-back as World Series champs.
"It was one of those frustrating things. I'd love to be here with the guys. After last year's run, there's nothing better than trying to defend that title. Just missing out, it sucks, it's frustrating, it's all kinds of things. But at the end of the day it's something I'm definitely going to learn from. It builds character, resilience. I got knocked down, and now it's time for me to get up, do what I've always done and just get ready for next year. Cheer you guys on during this whole run and hope for the best. I want you guys to win that championship and maybe next year we make it a three-peat."
Obviously, a three-peat is out of the question. Still, Rios is expected to play a large role with the Dodgers in 2022. Last spring training, he had been putting in work defensively at third base with an eye on being a quality backup option for Justin Turner. This spring — whenever that happens — that will likely be the task once again for Edwin. Improve his defensive profile and prove he can once again mash right-handed pitching off the bench.
Edwin Rios has started swinging the bat again. ??#Dodgers

?: @d_maydabeast on IG pic.twitter.com/MuFXSBohHF

— Dodgers Nation (@DodgersNation) November 4, 2021
Before the MLB lockout began, Rios was already back in the cage and swinging with authority. So, it seems he's holding up his end of the bargain in what he said last September.
Dodgers Grades 2021: Albert Pujols, Max Muncy, Rios, Beaty & More! Was Pujols a Good Signing?
Dodgers Hot Stove Update: the Latest on Kershaw, Jansen, Freeman and More