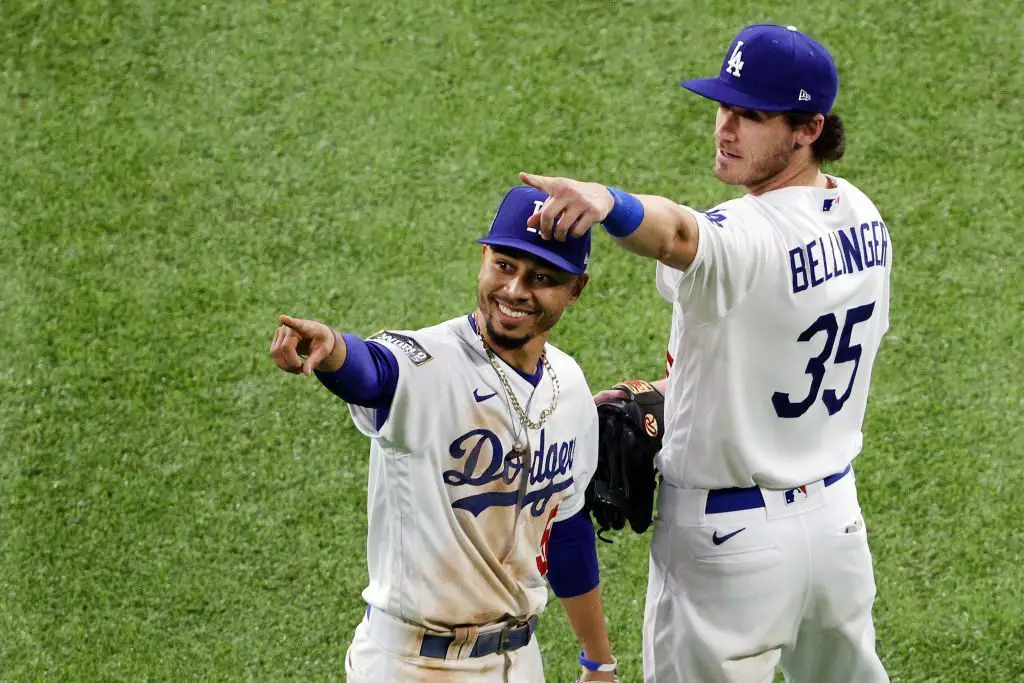 The Dodgers were the best team in baseball last season, and they might have gotten even better over the winter.
As if winning the World Series wasn't enough, the front office went out and added the best pitcher on the market, a slew of bullpen arms, and are still returning the vast majority of the team that took them all the way last season. All things considered, this team is absolutely stacked, and the rest of the league knows it.
After holding the title of best team in baseball for the entire 2020 season, the Dodgers looked primed to do it all again. And according to MLB's final Power Rankings before the season gets underway, the Dodgers are still the creme of the crop.
Player to Watch: Kenley Jansen
The lone "weakness" on the Dodgers will be the closer role, and even that is debatable. MLB highlighted Kenley Jansen as the player to watch on a stacked roster after a less than stellar season in 2020, but he may be turning that around.
It's worth noting that Jansen had a fantastic spring training, racking up 13 strikeouts and a 1.23 ERA across 7.1 innings pitched. The velocity on his cutter hasn't been as high as the team would like, but the movement and placement have been near perfect all of spring. If his performance this past month is any indication, the Dodgers may not have to worry about finding a new closer just yet.
Final Thoughts
For the second season in a row, the Dodgers will head into Opening Day as the consensus best team in baseball. And while they'll certainly have a target on their backs from the start, this team is more than capable of winning it all once again.
Get a good night's rest tonight, Dodgers fans, because the journey to another title starts tomorrow.
NEXT: Dodgers Set Opening Day Roster