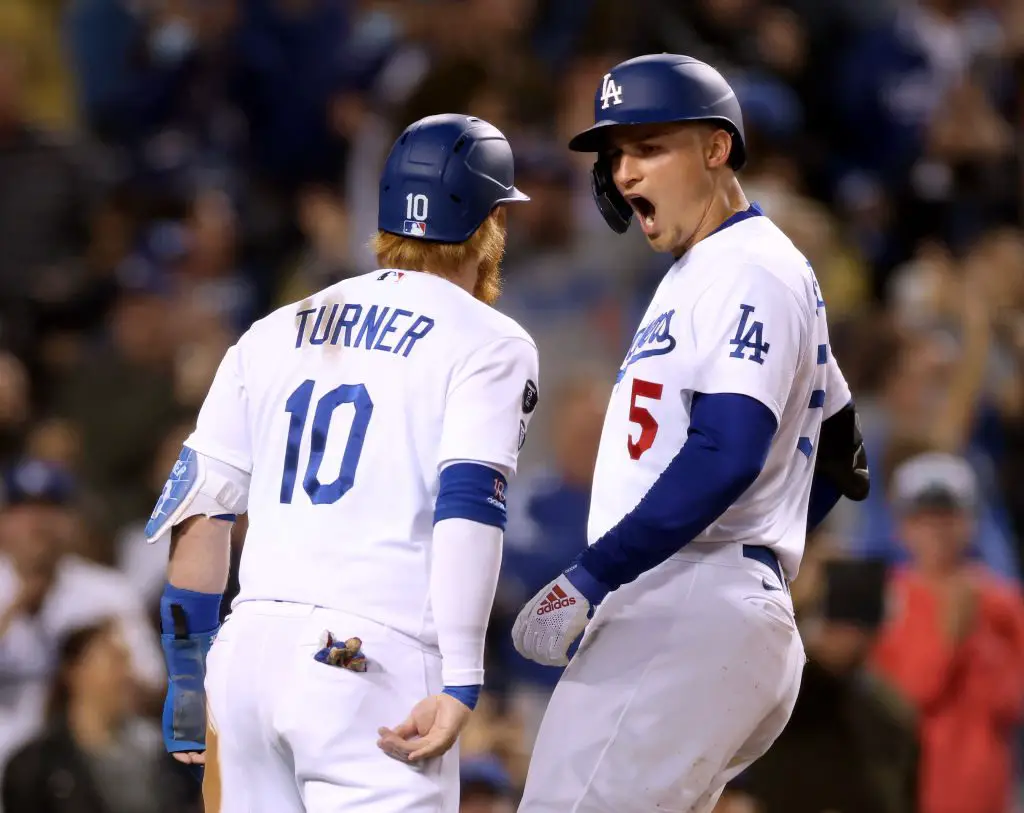 Dodgers Team News
Dodgers Enter Regular Season Finale with Eyes on Division Title, Game 163 vs Giants
October 3rd marks the end of the 2021 regular season, the day on which every team will play their final game before the postseason kicks off. By this point, most games are mere formalities, their results not holding any weight in the final standings. But for a Dodgers squad that has been hotter than any team in baseball over the final two months of the season, game 162 means more than all others combined.
No one expected the Giants to have the best record in baseball this year, yet here we are. Heading into Sunday, San Francisco controls their own destiny by virtue of holding a one-game lead over Los Angeles with only one game to play. If the Giants find a way to beat the Padres today, nothing else matters. San Francisco will secure a spot in the division series while the Dodgers will make history for being the winningest team in MLB history to be a Wild Card participant.
Let's just speculate for a moment, however, and assume that the Padres find a way to beat the Giants while the Dodgers take care of business against Milwaukee. What happens then? With both teams ending their seasons with the same record, a tie-breaker would be needed in order to crown a division champion.
Both teams are already in the postseason picture, but there is an enormous difference between being the top seed in all of baseball and potentially being sent home in a one-game Wild Card matchup.
A tie-breaking game would be hosted by the Giants on Monday, thanks to San Francisco winning the season series against LA this year.
Fans have rightfully been invested in this divisional race all season long, but players and coaches alike have been paying just as much attention to all of these potential outcomes. At the end of the day, however, the Dodgers will need to take care of their own business for any of this to even matter. You don't have to tell them that either, as Dave Roberts acknowledged that his team was ready for the task at hand.
"The only focus for us is to win tomorrow," said Dave Roberts following the Dodgers win Saturday evening. "That's all we can control. There doesn't need to be a message to the ballclub, they know what's at stake and they know that our only goal is to win a ballgame tomorrow.
The same sentiment was echoed by third baseman, Justin Turner, who hit a critical three-run home run in the first inning on Saturday to catapult the Dodgers into yet another victory.
Whatever it says on the scoreboard [tomorrow] doesn't affect what we have to do.. bottom line is we have to take care of our business and go out and win a ballgame, and that's all that matters.
This is a team that is focused, hungry, and eager to reclaim its place atop the National League West.
Final Thoughts
Thanks to one of baseball's smartest moves in recent memory, Sunday's season finale will feature a full slate of games, all starting within 15 minutes of each other. This creates some added drama, as teams will not be able to manipulate their game plan based on how other teams fare. Instead, every team still fighting for a postseason spot will need to play to win, including the Dodgers.
Their postseason ticket has been punched for quite some time. There is no doubt that this will be one of the most dangerous teams in October, regardless of seeding. But for a team that currently holds baseball's second-best record, just making the postseason isn't enough. They want another division title, and they enter the final day of the season with a fighting chance to make that happen.
NEXT: What Is the Most Ideal Lineup for the Dodgers in the Playoffs?