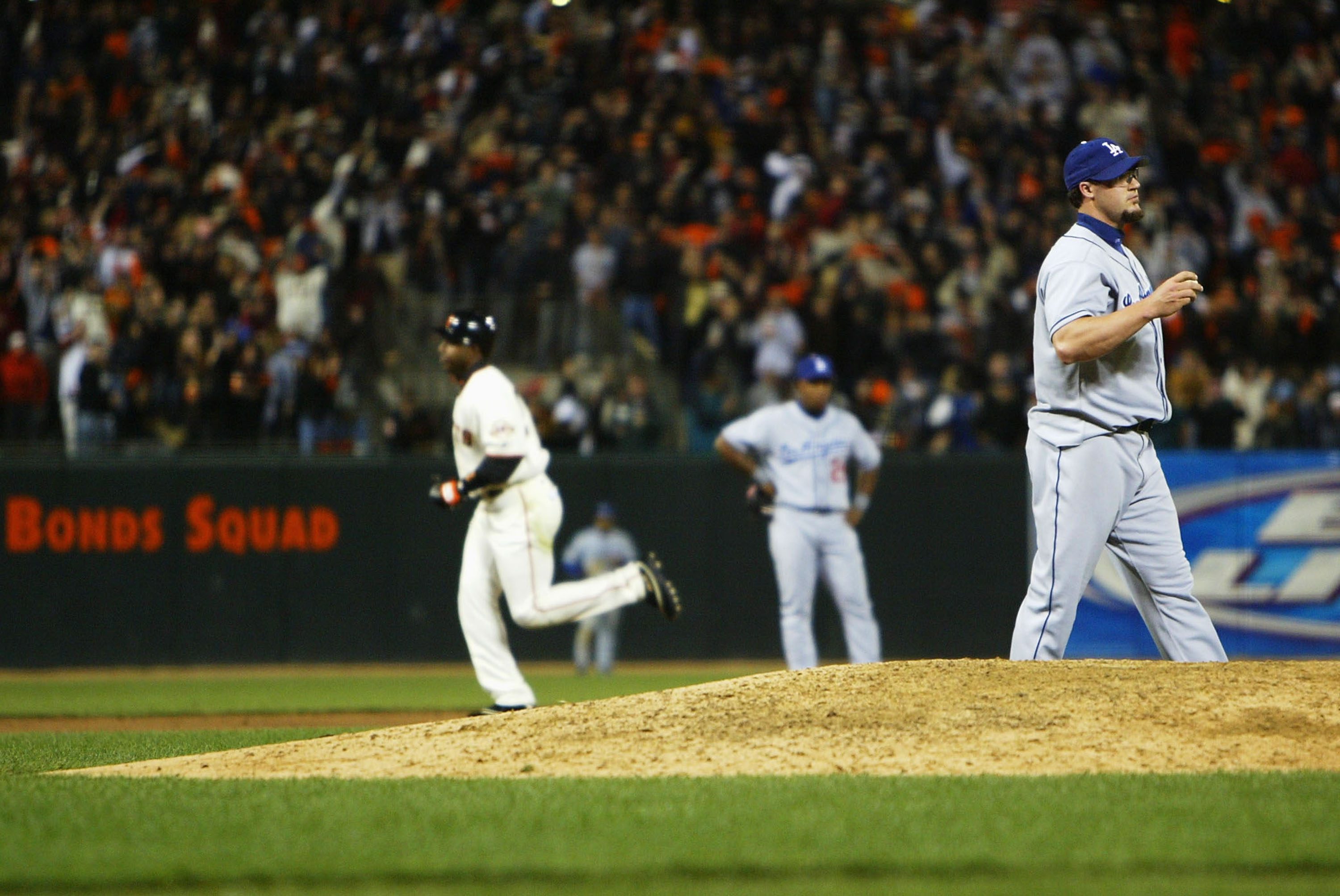 Editorials
Dodgers: Eric Gagne Reveals Backstory Behind Legendary AB with Barry Bonds
If you've a Dodgers fan or even a baseball fan over the last 20 years or so, then this might be a treat. If you're newer to the game, let this be an opportunity to learn about and watch perhaps the greatest at-bat in baseball history.
As I said in an article earlier this year, before launch angle and spin rate, there were big strong dudes throwing nasty pitches and swinging big lumber along with the aid of good old steroids.
Two of the best in the early-mid '00s were Dodgers' closer Eric Gagne and Giants' outfielder Barry Bonds. Back in 2004, with Bonds coming off of his sixth MVP award and Gagne the first Cy Young award given to a relief pitcher in decades.
At the time, everyone was walking Barry when he had an opportunity to do damage. However, with a 3-0 lead in an early-season battle of rivals, Gagne went ahead and challenged Bonds in an at-bat for the ages.
Recently, the former Dodgers closer revealed a new wrinkle to the story of that at-bat. It turns out, Bonds knew just about everything that was coming…
Eric Gagne Tells the Story of His At Bat Against Barry Bonds
Sitting down in a series hosted by soon-to-be free agent pitcher Trevor Bauer, Gagne revealed a conversation with the Giants outfielder that took place on a baseball goodwill trip to Japan two seasons prior. One that set the stage for the moment.
Bonds: "Are you ever gonna face me?"
Gagne: "I will, but it's gotta be a certain scenario."
Bonds: "No changeup."
Yes, Barry asked Eric to not throw his best pitch in the Vulcan changeup, as he called it.
Years later, it doesn't take much of the sheen off that AB, but it's still wild to think that Gagne nearly got Bonds without his full arsenal.
NEXT: Division Series Matchup Set As the Padres Move On