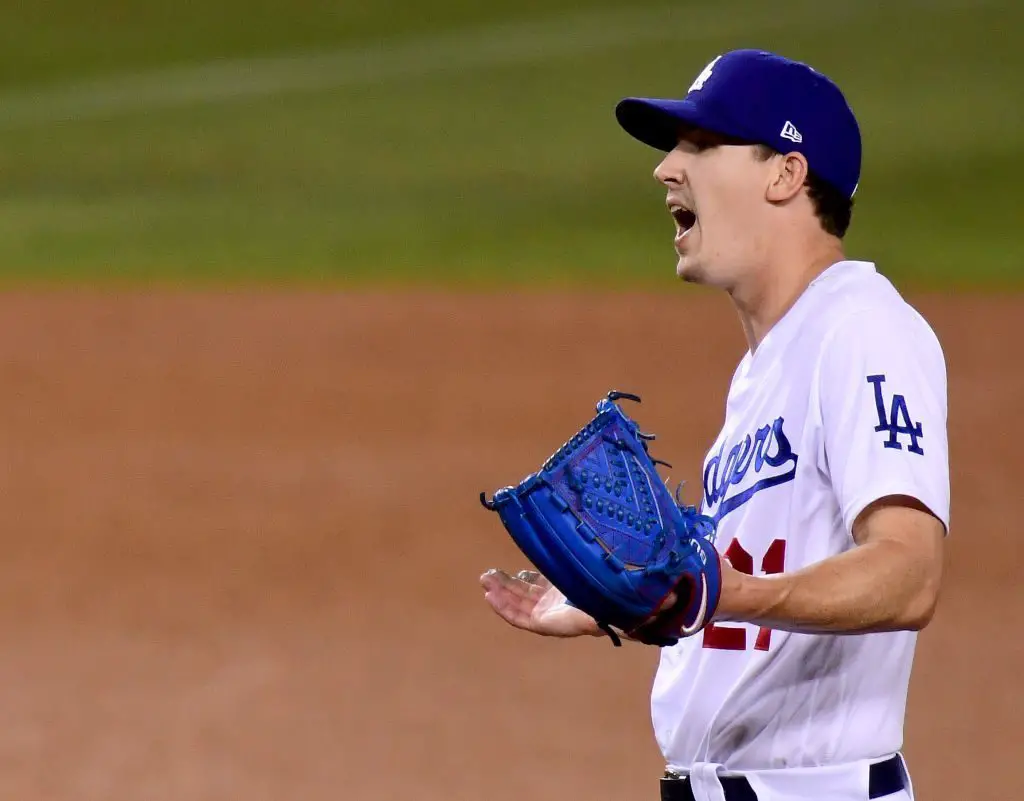 Dodgers Team News
Dodgers: ESPN Broadcast Comes Dangerously Close to Accusing Walker Buehler of Cheating
The Dodgers Walker Buehler has been dealing with a blister issue that limited him to just 3 starts in September. The team has done everything that they can to keep it under control making it possible to make his Wild Card start on Wednesday.
His blister was the story of the night for the ESPN broadcast. On several different occasions, the crew zoomed in on the unsightly blister for a very disturbing closer look. Buehler's blister seems much worse than anyone could have imagined, though the Dodgers don't sound too concerned. 
it's not nothing pic.twitter.com/r4Zezrb9fH

— megan BRAUNY FOREVER brown (@thatgirlondeck) October 1, 2020
But in the middle of the ESPN broadcast, the crew also said something that didn't sit right with Dodgers fans. Eduardo Perez went to the rulebook to essentially accuse Walker Buehler of using an illegal substance on his blister to keep it closed. Listen in as he pulls the exact rule during the live broadcast. 
Eduardo Perez just went full 'Get off my lawn' with the exact rule because Buehler has something for his blister pic.twitter.com/FOfXYPx5fC

— Blake Harris (@BlakeHarrisTBLA) October 1, 2020
That sounds dangerously close to accusing Buehler and the Dodgers of cheating. Perez referenced a rule that limits pitchers from having any sort of grip enhancement or attachment on their hand. Here is the rule that he is referencing, courtesy of the MLB rulebook. 
The pitcher may not attach anything to either hand, any finger or either wrist (e.g., Band-Aid,tape, Super Glue, bracelet, etc.). The umpire shall determine if such attachment is indeed a foreign substance for the purpose of Rule 6.02(c)(7), but in no case may the pitcher be allowed to pitch with such attachment to his hand, finger or wrist
The rule requires that an umpire determine whether or not a substance is allowed on a finger. The Dodgers have been known to use products such as New Skin that acts as a liquid bandage over the cracking blister. If it were illegal, I am sure that the Brewers would have pointed it out. That leads me to believe that it was discussed beforehand with the umpiring crew. 
More to come on this as both teams address it over the next few days. 
Dodgers Postseason: Playoff Seasoned Matt Beaty Happy to Join Wild Card Roster