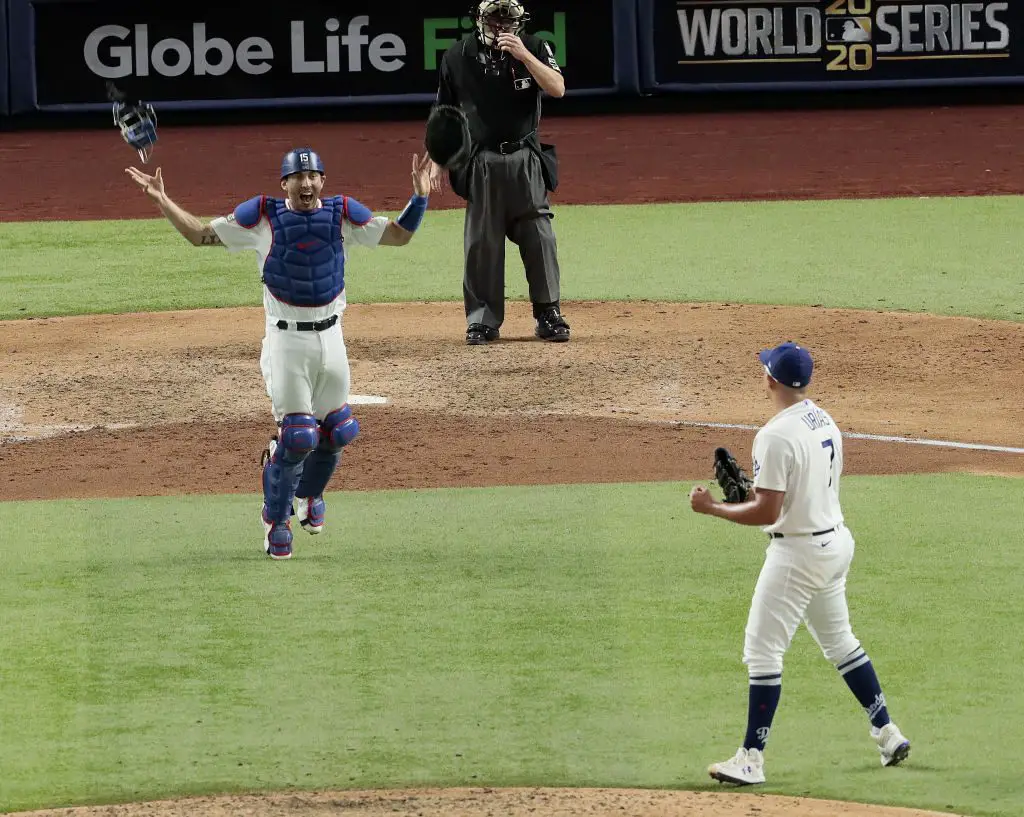 It's wild to imagine a team essentially standing pat and still being ranked as the best team in baseball. But even before officially signing a third baseman and after probably losing a few free agents, that's exactly where the Dodgers are at. 
The Dodgers will go into the 2021 season without several key pieces from their World Series team. Joc Pederson, Enrique Hernandez, and Pedro Baez are just a few of the names that are likely on their way out. Los Angeles still has to worry about Justin Turner leaving, and how they will handle the hot corner if he does walk. 
Despite all of this, the Dodgers were ranked by ESPN's Buster Olney as the team to beat in 2021. Olney released his rankings of the best overall teams in baseball this week and LA is once again at the top. More from Olney here: 
Some front offices might have felt compelled to make reactive moves after bold strikes by a rival, and bo doubt San Diego's deals for Snell and Darvish put the Padres in better position to challenge the Dodgers for the NL West supremacy. The Dodgers have the resources to add one of the big names available, a DJ LeMahieu, a Trevor Bauer. But that's not really how the Dodgers have operated under Andrew Friedman, who won't panic and will continue to wait for the best deals to emerge as he did with Mookie Betts last winter. 
The Padres finished in 2nd place in the NL West last year, just 6 games behind the Dodgers. After being swept in the Division Series, AJ Preller and his team went out and bought up some of the biggest arms on the market. They added Blake Snell and Yu Darvish in an effort to fortify their starting rotation, and it's still not enough to make them number 1.
Don't get it twisted, the Padres are an outstanding team that will give the Dodgers headaches in 2021. But the fact that Andrew Friedman has not overreacted and overspent as a result of their moves tells you everything you need to know about our front office.