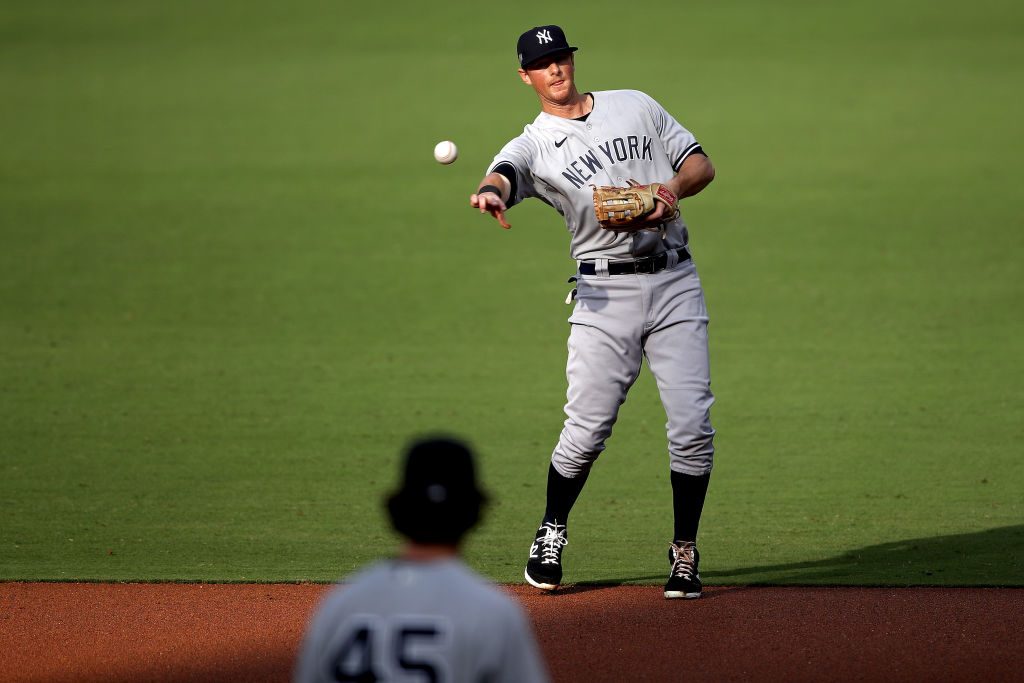 Editorials
Dodgers: ESPN's Jeff Passan Believes LA Could Slot DJ Lemahieu in at Third Base
The Dodgers have been brought up in conversations with another big free agent, surprise surprise. Los Angeles was linked to free-agent second baseman DJ Lemahieu on Monday when ESPN writer Jeff Passan hinted at a match there.
To be clear, Passan never stated that there were actual conversations happening between the two sides. Passan just noted that Lemahieu returning to the New York Yankees was not an absolute guarantee and that there very well could be competition for him. The Dodgers were listed by Passan as a potential fit and nothing more. 
How It Could Work
The Dodgers signing Lemahieu seems like a stretch no matter what way you look at it. But if you remove Justin Turner from the conversation, Passan seems to think he could be a good replacement at third base. I would prefer that the team keep him at second where he belongs, accounting for the question marks surrounding Gavin Lux. 
Related: Digging into Gavin Lux's Case as a Prime Bounce Back Candidate for 2021
Still, it seems unlikely that the Dodgers would entirely give up on Lux by signing DJ to any sort of deal. 
Why It Doesn't Work
If Justin Turner was to move on to another team, Passan thinks Lemahieu would move to the hot corner. The only issue there is that he hasn't played any significant time at third base until he came over to New York. When he did make the move over there, he was a just slightly below-average fielder. But his defense isn't the difference-maker here, as Justin Turner played a little less effective than even DJ did at third. 
The real issue with bringing him on is the depth that the Dodgers have. Mixing in Lemahieu would create significant obstacles for young talent depending on the length of the hypothetical contract. Edwin Rios, Max Muncy, and even Matt Beaty could play the corner if JT departs. Michael Busch and Kody Hoese are also well on their way to the big leagues and should occupy third and second in the near future. 
Could the Dodgers afford DJ? Sure, why not. But from the outside, it doesn't seem likely that they would want to offer him a deal of any significant depth given the depth on the horizon. And if DJ is looking for more guaranteed dollars, the Yankees seem to be the best answer for him. Only time will tell. 
Have you subscribed to our YouTube Channel yet? Subscribe and hit that notification bell to stay up to date on all the latest Dodgers news, interviews, live streams, and more!
MLB Tells Teams to Assume There Will Not Be a Universal DH in 2021