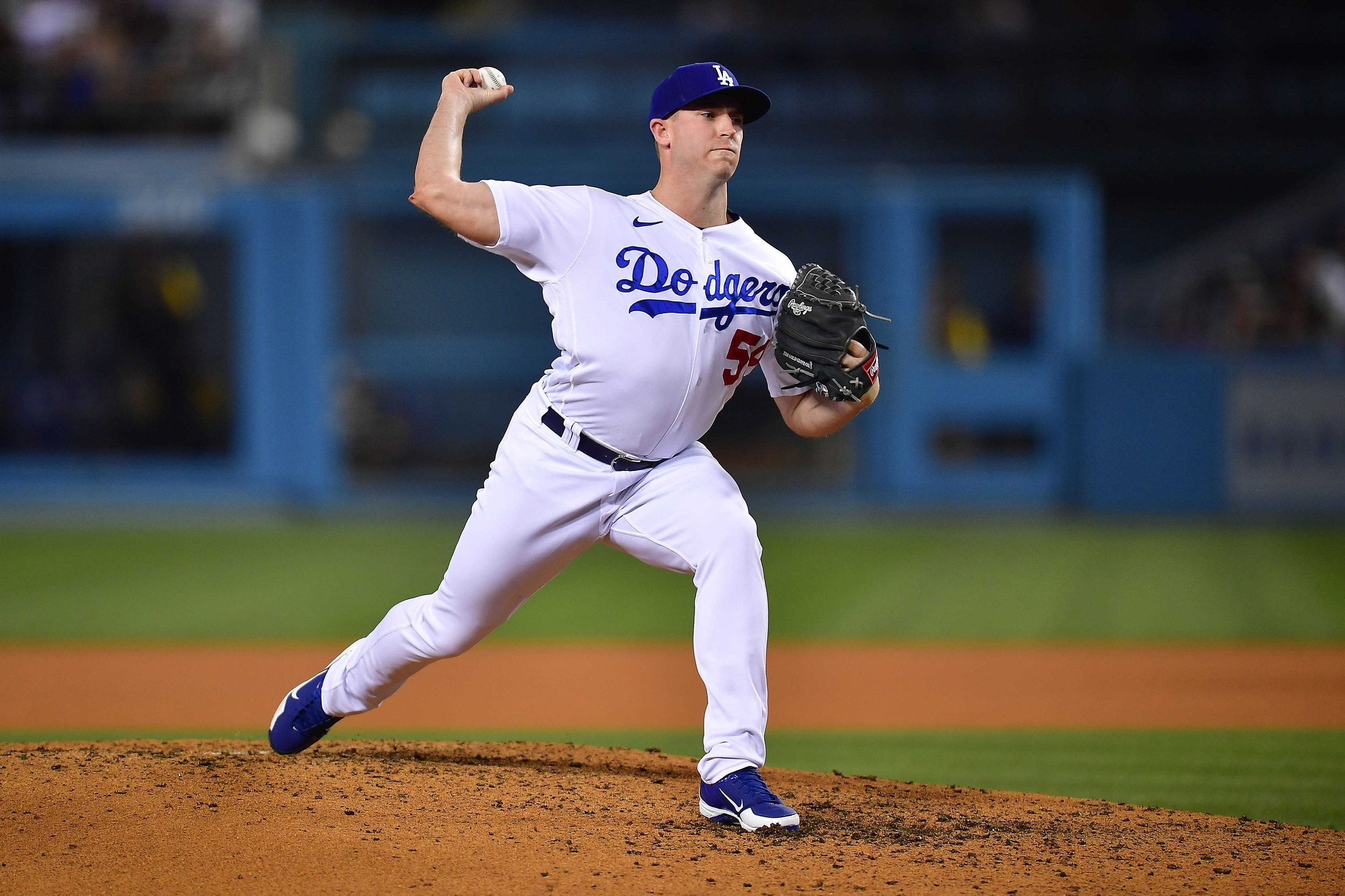 Dodgers Team News
Dodgers: Evan Phillips Continues to Get Better, Add to Nasty Arsenal
Although the injured list has taken over the Dodgers' bullpen, a new and unlikely hero has risen to the occasion. More often than not, Dave Roberts has turned to him when things have mattered the most. 
Evan Phillips was claimed off waivers from the Tampa Bay Rays last fall and has turned into exactly what the Dodgers need right now which is a reliable reliever. After being placed on the injured list days after the acquisition and then reassigned to the minor leagues for a few months in August, the 27-year-old created some buzz after shining in the post-season.
In three innings, Phillips allowed only one hit, walked two, and struck out six batters while winning one game. This year, Phillips returned to the field on April 10th. Unfortunately, the Dodgers fell to the Colorado Rockies 4-9 after his attempt to collect the save but instead gave up two hits on two errors in the only inning he appeared in. 
Months later, he would become the saving grace that the Dodgers needed.
Through the months of June and July, Phillips has pitched 17 innings allowing only 6 hits and 1 run. He's also collected 18 strikeouts across the 18 games he appeared in.
When asked what his bullpen would look like without the righty from Maryland, manager Dave Roberts said, "Oh man, it would be tough to imagine," (quote via Fabian Ardaya).
Philips, who is known for a lethal slider, has added a cutter after spring training which has paid off well for him so far. He has posted a 1.50 ERA through his first 36 appearances this season. The cutter which is most effective on left-handed hitters has only been hit off seven times (all singles) this whole season. 
To allow his slider-heavy approach to become less predictable, the righty has also strengthened his two-seam fastball since its appearances in the minor leagues. 
"I'm willing to try everything because I know it's in my best interest…From day one with these guys, they were just telling me they were interested in getting the most out of me."
As long as Phillips stays healthy, hopefully his arsenal of pitches continues to help lead the Dodgers to victory especially in those late-game situations. 
Next: MLB Draft: Dodgers Draft Louisville Catcher Dalton Rushing with First-Round Pick