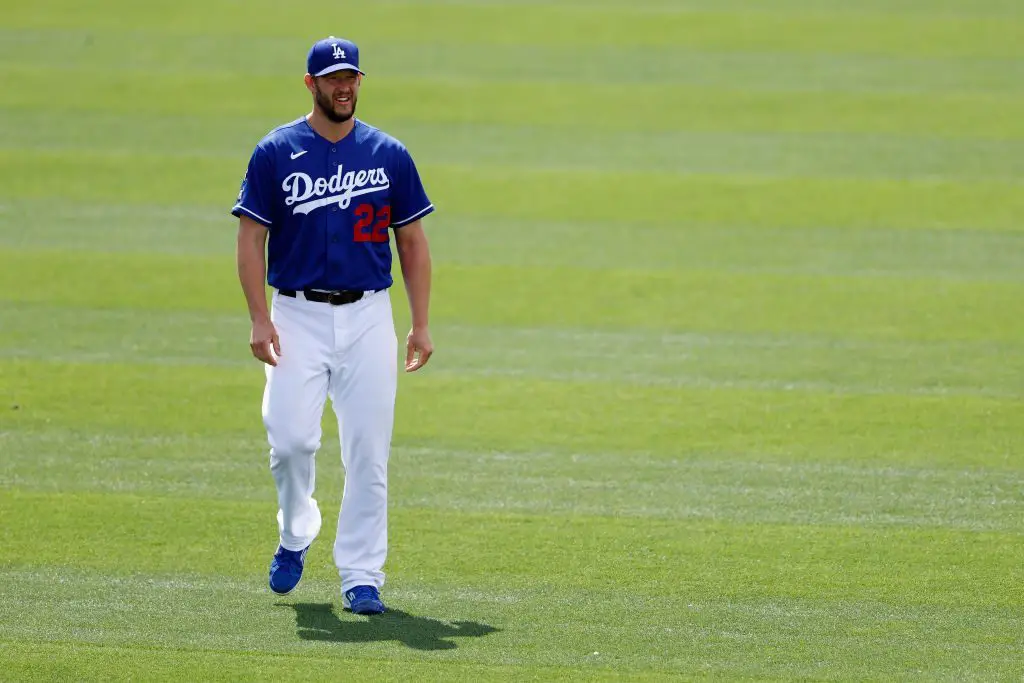 Dodgers Team News
Dodgers: Even After a World Series Win, Clayton Kershaw Has Not Lost the Fire
Clayton Kershaw is now a World Series champion. After years of playoff heartbreak and carrying the team on his back for as long as he could, the Dodgers came through. They got their veteran ace to the pinnacle of the sport, and the weight came off of his broad shoulders. 
But that hasn't changed anything about how Kershaw approaches the game. Sure, he might seem a little happier or more cheery these days in the locker room or on days he isn't pitching. But the Dodgers southpaw is just as serious as he was in his Major League debut. 
Kersh's latest broadcasted outing consisted of him allowing back-to-back home runs to the first two batters he faced. He followed that up by allowing 5 runs on 8 hits in 4innings, and he didn't have anything nice to say about the outing after. 
Dodgers manager Dave Roberts was later asked about Kershaw and how he carries himself in 2021. Doc couldn't help but laugh a little when asked if winning a World Series had mellowed him out a little bit. 
I don't think any past result even a World Series championship will mellow him out. That's why after it's all said and done he's gonna be on his way to Cooperstown. He just is a consummate professional and pro and competitor.
Winning a World Series would make most people in the world pretty mellow. One could argue that winning one makes it difficult to win another with players being relieved from the burden of needing it. But that isn't the case for Kershaw and the Dodgers. 
If there is any reason to believe that the Dodgers won't suffer from the dreaded World Series hangover, it's Kershaw and Mookie Betts. Those 2 guys, in particular, aren't satisfied with 1 or 2 or 3 championships. It is a constant fire that will keep burning until the day they hang up their cleats. 
And we're lucky to have them. Let's go get another one. 
Dodgers: Expect Los Angeles to Utilize the Running Game Often in 2021