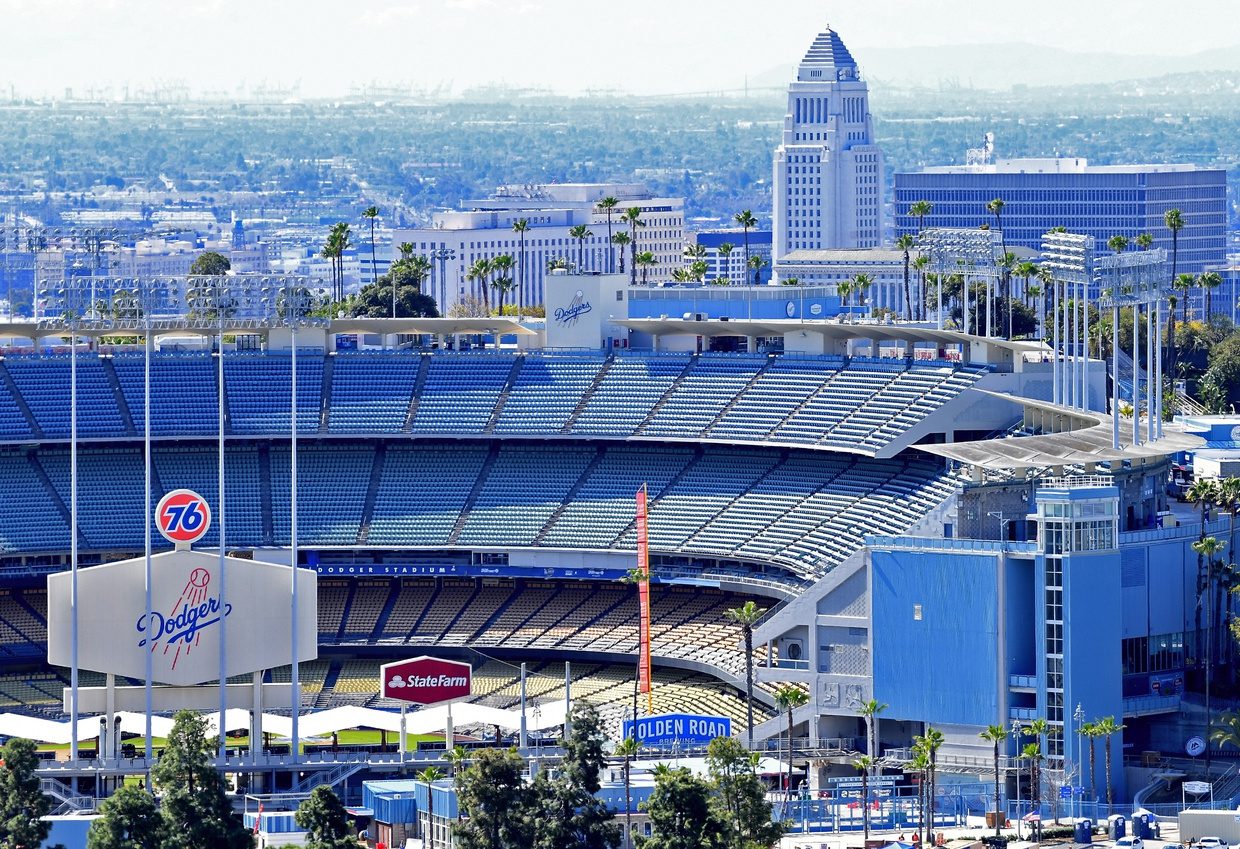 Dodgers Opening Day is officially upon us baseball fans. After a very long offseason that included a lockout of 99 days, baseball is back. Your boys in blue head out to Colorado to take on the Rockies starting tomorrow afternoon at Coors Field. And there is a whole lot to be excited about. 
With that, we have all of the questions that you need to be answered about Opening Day for your Los Angeles Dodgers. 
What Time is First Pitch?
The Dodgers and Rockies will get underway at 1:10 Pacific Time, so make sure you get out of work or school and tune in early. 
Who is the Opening Day Starter?
For the first time ever, Walker Buehler will get the ball for the Dodgers on Opening Day. There were initially some questions about whether or not it would be Clayton Kershaw again, but it appears that the baton has been passed. 
Dodgers: Walker Buehler Gets the Ball on Opening Day
Who Made the Roster?
This year, MLB is allowing teams to carry 28 players for the first month rather than 26. That comes as a result of the shortened Spring Training and teams needing to protect some of their arms. The Dodgers officially set their roster earlier today, with 12 position players and 16(!) pitchers. 
Dodgers Officially Set Their Opening Day Roster
Who is in the Starting Rotation?
The top three are lined up to be Walker Buehler, Clayton Kershaw, and Julio Urias, in some order. Beyond that, the Dodgers have already decided that Tony Gonsolin and Andrew Heaney would also be in the rotation. But don't expect to see Heaney throwing in Colorado, as Dave Roberts already ruled him out. 
What is the Lineup Going to Look Like?
With Freddie Freeman now in the lineup, the Dodgers have a lot of different ways that they could go. But this is likely how the lineup will shape out against the lefty Kyle Freeland.
Mookie Betts – RF
Freddie Freeman – 1B
Trea Turner – SS
Max Muncy – DH
Justin Turner – 3B
Will Smith – C
Cody Bellinger – CF
Chris Taylor – LF
Hanser Alberto- 2B
So that's it Dodgers fans! Grab your snacks and make sure you kick back in front of your tv before the first pitch because you won't want to miss a second of what should be a very special season in Los Angeles. 
Have you subscribed to our YouTube Channel yet? Subscribe and hit that notification bell to stay up to date on all the latest Dodgers news, rumors, interviews, live streams, and more!
Dodgers: Why LA Doesn't Have the Best Rotation in the NL West