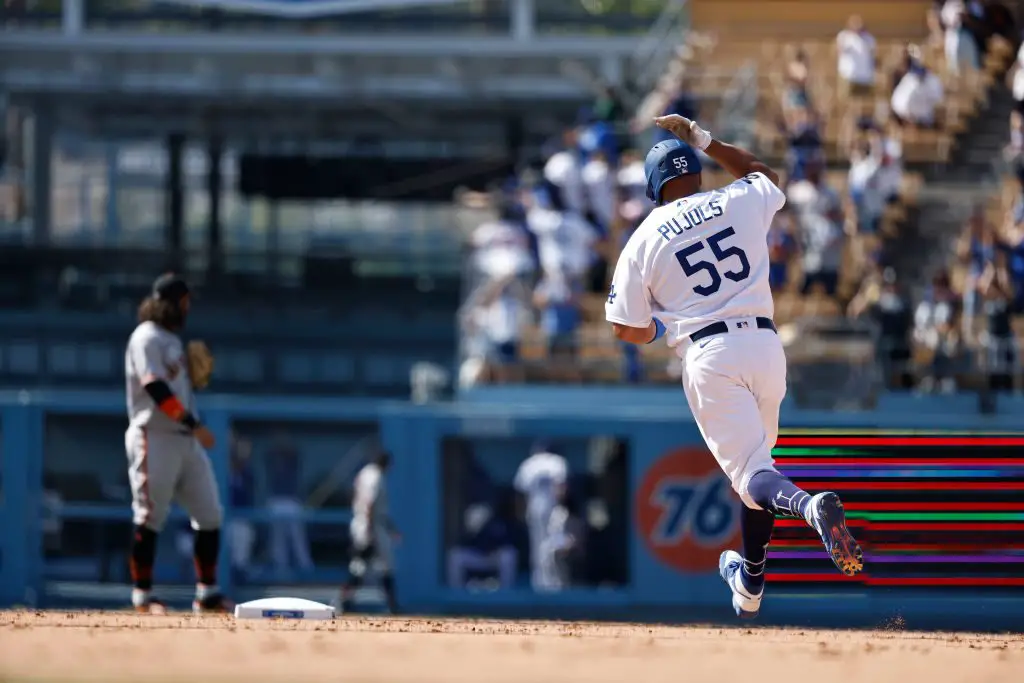 No one could have imagined that the 2 best teams in baseball halfway through the season would be the Dodgers. Everyone had Los Angeles penciled in near the top, but San Francisco is by far overperforming through the first 80-plus games.
Because of that, the Giants once again took the top spot in the MLB power rankings. They finished number 1 and wrap up the rankings for the first half of the year. The Dodgers came in right behind them at number 2, falling down from number 1 last week. 
This comes after a week where the Dodgers ended up dropping 3 games to the Marlins and 1 to the Diamondbacks. They wrapped up their first half by winning in a big way on Saturday and walking it off in the 9th inning on Sunday afternoon.
The good news is that the Dodgers get their chance at the Giants over the first few weeks back. The 2 teams play each other 7 times over the next 13 games. That gives them a big chance to distance themselves in the standings by the end of July. 
But they still have to win those games. So far this year, the Dodgers have taken 6 of 9 games played against the Giants. If they can keep that pace up for the rest of the 2021 season, they have a really good shot of running away with the NL West. 
Dodgers: The Plan Was Not Originally to Draft Almost All Pitchers