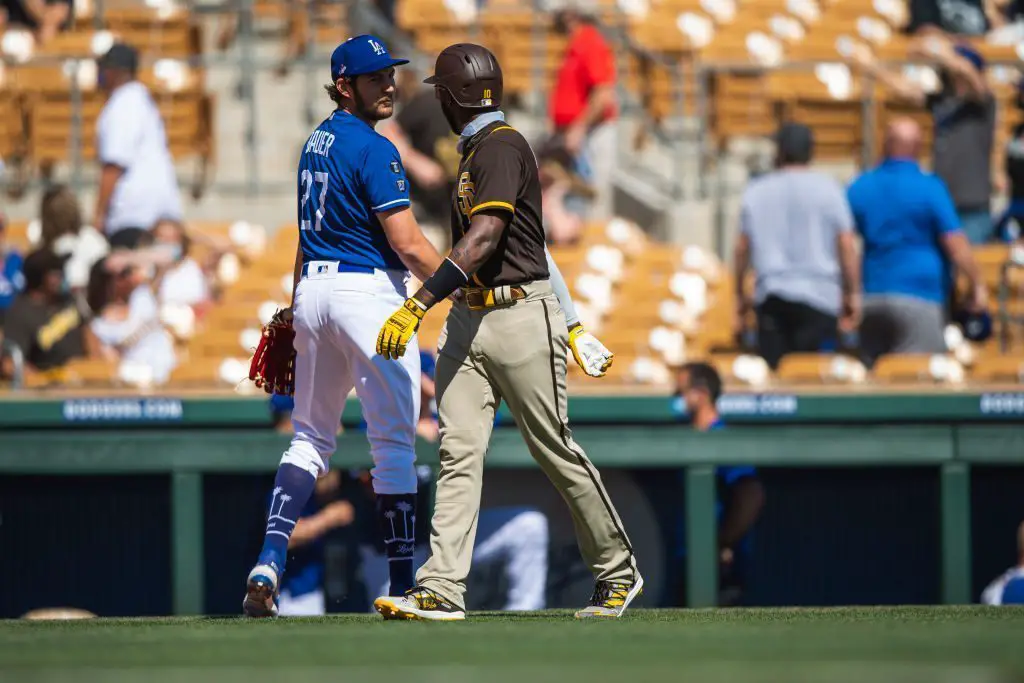 The Dodgers and Padres are going to be the headlines of the NL West in 2021. With all due respect to the Rockies, Diamondbacks, and Giants, this is really a two-horse race. 
The Padres stayed pretty close to the Dodgers for a decent chunk of the shortened season in 2020. Ultimately, they fell short and ran out of steam at the end of the year, and could not keep pace. That resulted in a series sweep when the two teams met up in the National League Division Series. 
But the Padres went out this offseason and made every big splash that they possibly could. San Diego traded for Blake Snell and Yu Darvish within a few days to make their rotation MUCH better. The Dodgers countered that by adding Cy Young winner Trevor Bauer into the fold. 
The Dodgers come into the 2021 season with at least 8 guys looking to crack their rotation. Despite that, the analytics predict the Padres to have a better starting rotation. Fangraphs came out with their preseason predictions, and San Diego came in ahead of Los Angeles. 
You sort of have to take these predictions with a grain of salt given the consistent uncertainty around pitchers. But looking back at the total fWAR from last year of those predicted to be in each team's rotation, the Padres would have the edge. The Dodgers rotated so many guys into the rotation that there wasn't one guy that had the chance to build up his numbers. 
So while the Padres appear to have the better-predicted numbers, they certainly don't have the depth. The Dodgers come in with 8 starting pitchers while San Diego will be lucky to have 5. 
Have you subscribed to our YouTube Channel yet? Subscribe and hit that notification bell to stay up to date on all the latest Dodgers news, interviews, live streams, and more!
Dodgers Updates: Cody Bellinger Taking Live Swings, Keibert Ruiz and Brusdar Graterol Ready to Go