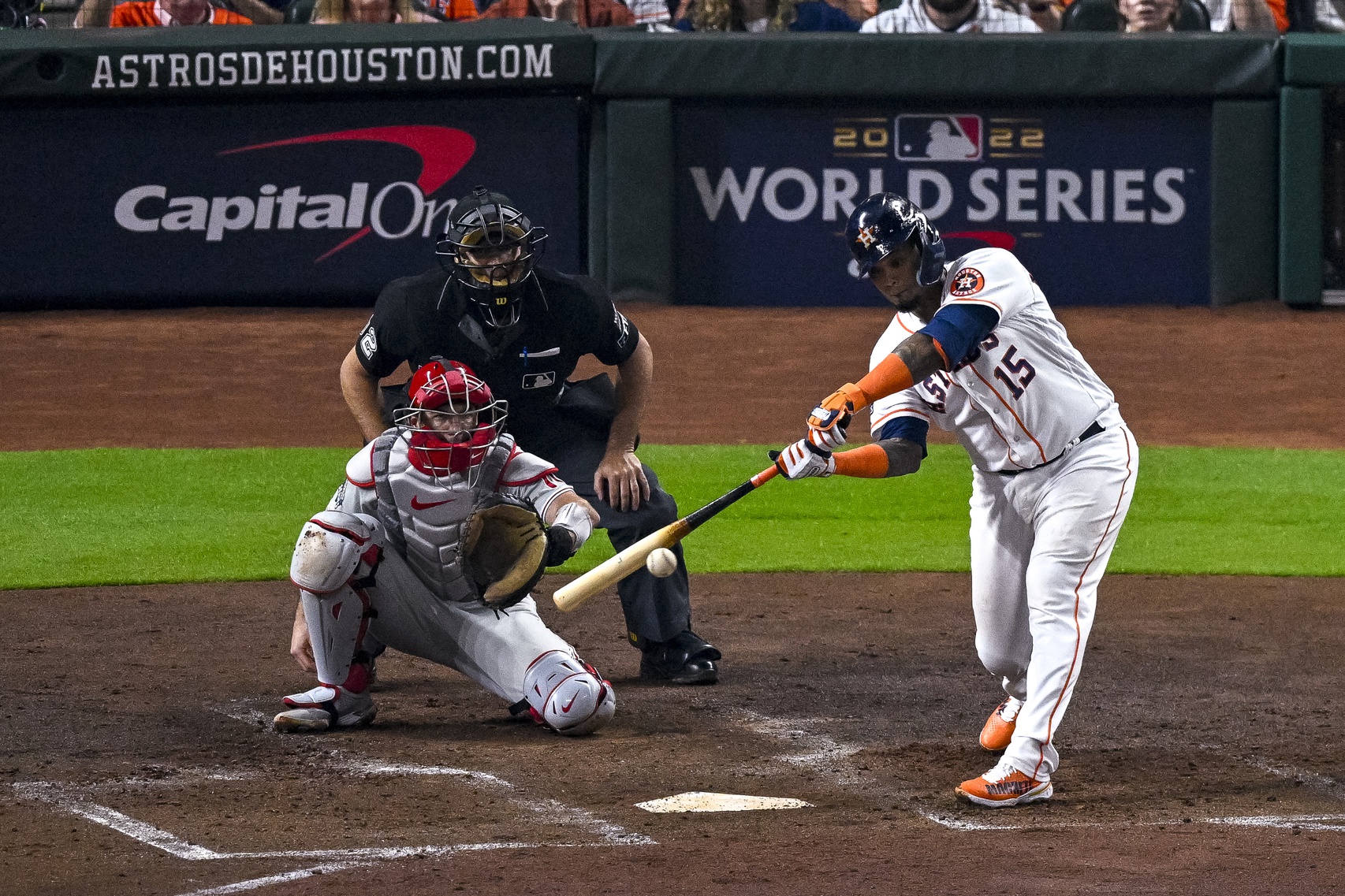 Dodgers Team News
Dodgers Fans React to Astros Player Caught Cheating in World Series
It's no surprise that the Astros are being accused of cheating yet again. From leaning into pitches to rubbing of hands on jerseys between pitches and finally getting called out for using an illegal bat. It's the same stuff just different days. 
The most recent thing to set Twitter off has been somethat that Tom Verducci shared during his broadcast of Game 2 of the World Series between the Astros and the Phillies. 
As Martin Maldonado walks up to the plate for the first time in Game 2, the longtime baseball broadcaster had this to say:
"Maldonado is using a different bat today. He found out from MLB that the bat he used he used last night was not a legal bat. It was a model he obtained from Albert Pujols. And he used it because he thought it was very similar in size and weifght to his own model except the barrel was slightly bigger. He also thought it was a way to honor the baseball legend." 
He also goes on to explain that MLB rules changed in 2010 which made that specific model no longer legal however it was grandfathered in making it legal for Pujols to use but not Maldonado who started his MLB career in 2011. 
But Maldonando was sure to know this before he used the bat in Game 1 right? Maybe not. 
We asked DodgersNation what they thought about the situation and here's what some of them had to say. 
On brand.

Honestly, I really believe they will cheat in any and every way possible, even the smallest stuff.

How does a 39 year old throw that hard and that many innings off a TJ surgery? How does he recover better than 23 year olds?

For sure using substances on the mound.

— _ryan ???? (@ryanatanner) October 30, 2022
"What you permit, you promote" MLB has permitted the cheating from the Astros therefore, MLB is all about cheating. So, yes i actually watch a lot less MLB.

— Ed "Eddie" Cano (@originalmexcano) October 30, 2022
Can't say we're surprised! Does anyone (other than Astro's fans) look at them and think they AREN'T cheating? ?

— Laura Thorson (@shmeadyy) October 30, 2022
Once cheating is part of an organizational culture it's hard to route it out.

— La Chica de las Montañas (@ChristinaAlv) October 30, 2022
The fact of the matter is this: Maldonado, who batted .186 this season and is a career .209 hitter in 12 seasons, went 1-for-3 with an RBI single while using the AP5 bat in Houston's Game 1 loss to the Phillies. In Game 2, he went 0-for-3 with 2 strikeouts. So it might not seem like a big deal bit it's the fact of the matter that the Astros will do whatever it takes to win. 
Some things just never change for Houston and we're just waiting for the day we can get revenge and secure another World Series title that should have been ours back in 2017. 
Have you subscribed to our YouTube Channel yet? Please subscribe and hit that notification bell to stay up to date on all the latest Dodgers news, rumors, interviews, live streams, and more all year long!
NEXT: Potential Free Agent Target Won't Hit Market Afterall