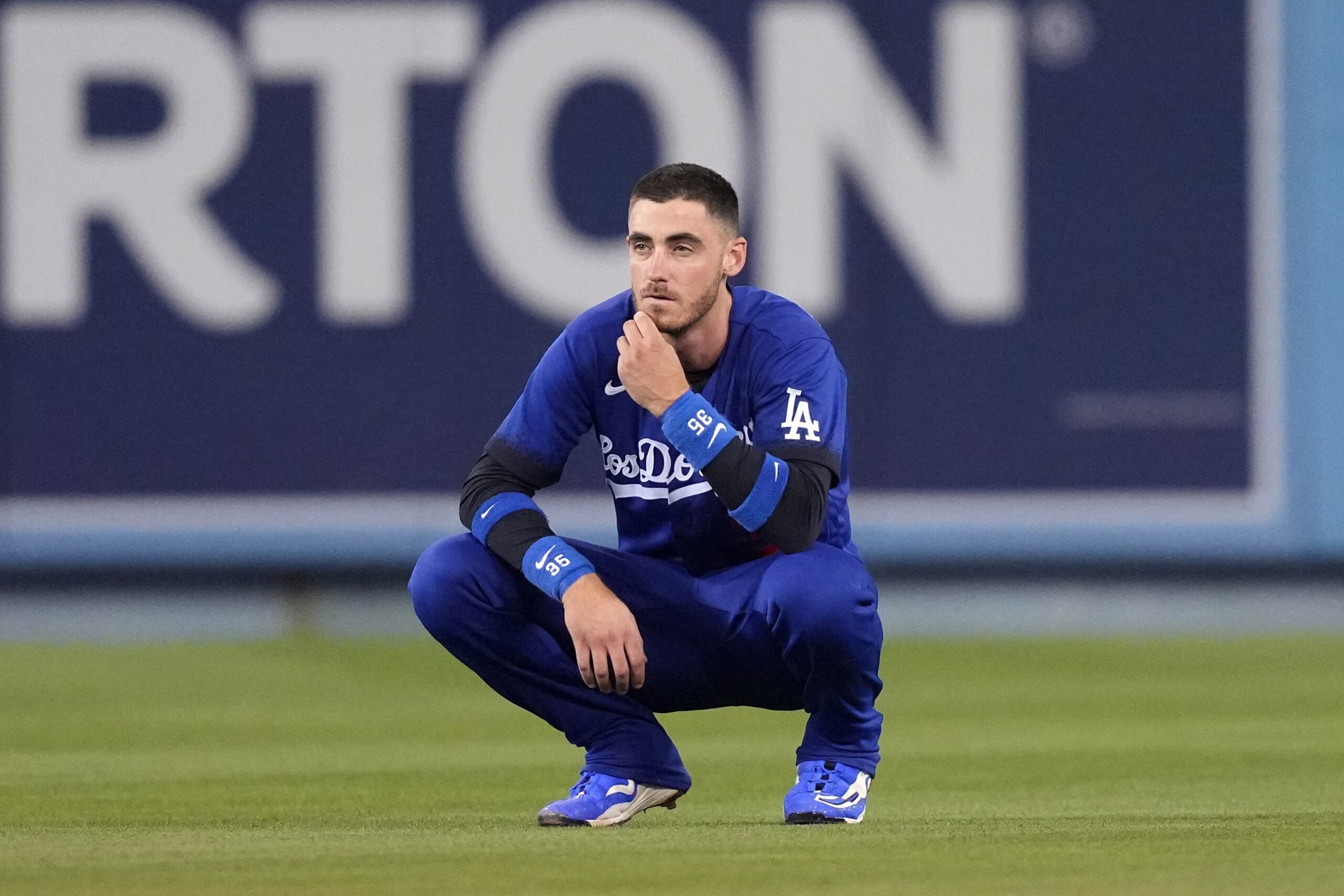 The Athletics' own Ken Rosenthal broke the news that the Dodgers outfielder, NL Rookie of the year, and former MVP Cody Bellinger will be non-tender and become a free agent. After much speculation about what LA would do with Cody on the deadline, we finally got our answer.
We quoted Rosenthal's tweet asking what the fans thought of the decision, and the news saddens many.
https://twitter.com/CodyMTheKing/status/1593744184443273221?s=20&t=iKclHNBKw2UJTFF_EKxc_A
I understand the logic but I'm still sad

— Lol3n (@Lol_3n) November 18, 2022
Love him for what he did in 2020.
But, he's been a .200 bat since midway thru his MVP season and he refuses to adjust his approach in order to achieve his perceived potential.
Hate to lose his glove, but right now he's not worth the money he's gonna ask
Hope for the best for him.

— Wally (@wallypinkerton) November 18, 2022
Best for both sides. Hope a change of scenery does Cody good and he can pick up his career.

— Joshua Trujillo (@yeshuatrujillo) November 18, 2022
It's a shame. His shoulder injury started it, but he kept fiddling with his stance and swing until it was a mess. Flattening out that bat spoiled his bat speed. He kept saying "It's more comfortable." He needs to get back to basics, either back with the Dodgers or somewhere else.

— Greg likes post.news (check bio) (@bigblaster22) November 19, 2022
The rise and fall of Cody Bellinger have been a whirlwind. Belli burst into the scene in 2017 after his debut in San Francisco. He came up with clutch hits in the 2017 World Series and the 2018 postseason and solidified himself as one of the best players in 2019 by winning NL MVP.
After that, Cody seemed like a shell of himself, and it's been ugly and hard to watch.
The batting numbers speak for themselves, but the constant changes in his stance, the debate about how he should stand, and all the technicalities of it have been a lot.
Injuries have a bit to do with it, but that could only hold up for so long.
Cody was supposed to be a big part of the Dodgers' success for years to come; however, it seems his time might be up in Dodger blue.
Whatever happens next, we thank Cody for all he's done for LA.