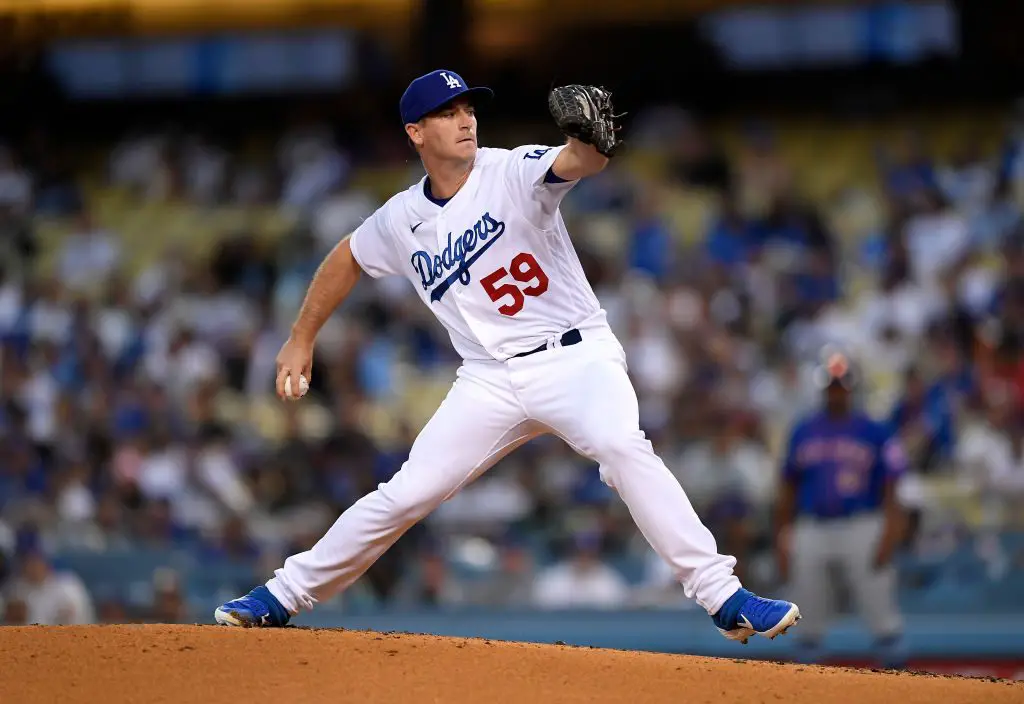 Craig Kimbrel allowed two hits and a walk to allow the Brewers to turn a 4-3 deficit into a 5-4 victory in the 11th inning tonight, and Dodger fans are clamoring for change at the closer position in light of Kimbrel's 4.57 ERA.
Who should the #Dodgers start handing the ball to in save situations? It can't be Craig Kimbrel anymore!

— Dodgers Nation (@DodgersNation) August 17, 2022
Nearly 2,000 votes in, the leader in a landslide is Evan Phillips, which isn't surprising considering his outstanding 1.34 ERA. In reality, though, all four pitchers on the poll have been outstanding lately. Caleb Ferguson hasn't allowed a run all season, Yency Almonte has a 1.15 ERA (but is currently on the injured list), and David Price has been almost unhittable the past two months.
Kimbrel, for his part, is pretty realistic in his self-assessment. After the game, he told the media, "I feel like I'm battling, not necessarily the other team, but myself. … If I'm getting beat by soft contact, how do you fix it? Get them to swing and miss. I just gotta do that more."
Dave Roberts insisted after the game that Kimbrel is still the closer. But if the results don't start getting better soon, even if Roberts continues to believe in Kimbrel's stuff, a change might be in order. It seems unlikely the Dodgers will head into the postseason with Kimbrel at closer if he hasn't turned a corner, because there's no way you can bet on that corner-turn to come in the bright lights of October.
Have you voted yet? Who do you think should be the next Dodgers closer?
Have you subscribed to our YouTube Channel yet? Subscribe and hit that notification bell to stay up to date on all the latest Dodgers news, rumors, interviews, live streams, and more!