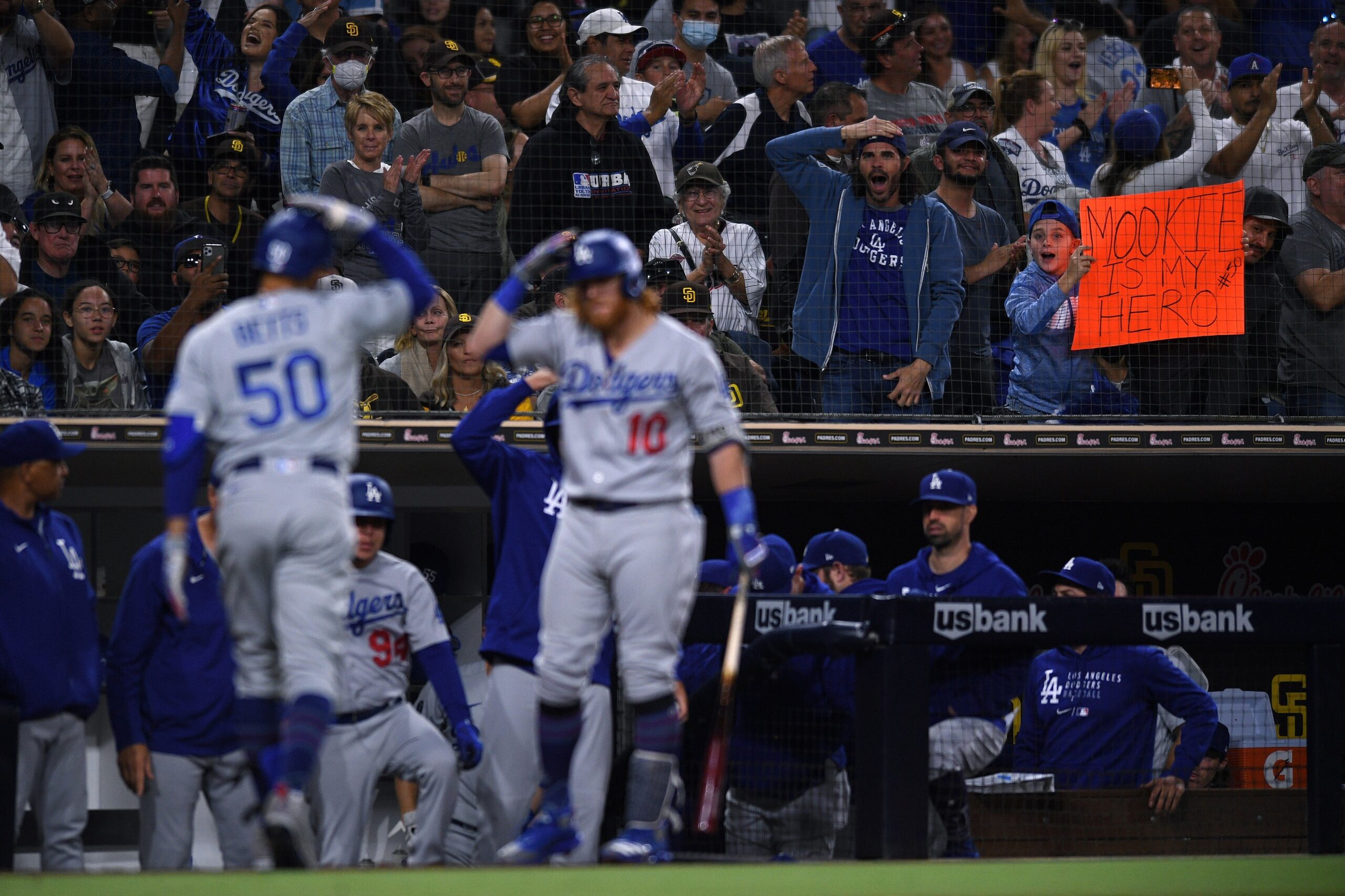 Dodgers Team News
Dodgers Fans Turning to Secondary Market to Get Past Padres 'LA Ban'
In an effort to prove they're not just the Dodgers' little brothers, the Padres have pulled the most little-brother crap ever, announcing last week that only fans from Padres Territory will be allowed to buy tickets to any NLDS games played at Petco Park. The goal is to keep Dodger fans from overrunning the stadium like they generally do when the two teams play in San Diego.
Only fans in San Diego County, the southern parts of Orange and Riverside Counties, and other Padres-safe counties were allowed to purchase tickets, with the Padres saying anyone else buying tickets would have their sales canceled and refunded. (We'll just go along with their delusion and pretend there aren't more Dodger fans than Padre fans in Lake Elsinore and Escondido and San Clemente.)
I'm sure it's changed some since the Storm became a Padres affiliate, but I was born and raised in Lake Elsinore and never met a Padres fan until I came to college in Utah. ? https://t.co/DRhRP6aVgy

— Jeff J. Snider (@snidog) October 9, 2022
As J.P. Hoornstra reports in the Orange County Register, the ridiculously insecure ban on L.A. baseball fans has helped inflate the secondary market for tickets, where the Padres have no control over who buys the tickets.
According to online ticket retailer Vivid Seats, tickets to Game 3 in San Diego are averaging $308 per seat, making it the second-most expensive ticket to any game in any ballpark during the division series round.
The increased demand comes amid a policy in which the Padres restricted ticket sales through their website to residents of only certain cities and counties. Orange County residents not living in San Clemente, Dana Point, Laguna Niguel, San Juan Capistrano and Laguna Beach were excluded. So were Riverside County residents outside of Temecula, Murrieta, Lake Elsinore, Menifee, Hemet and Perris. All Los Angeles County residents were included in the ban.
You'd think a team as exciting as the Padres would be looking to expand their fanbase. Imagine being a Padres fan in Santa Barbara and planning a trip to San Diego to watch your favorite team take on their daddies, only to have your ticket purchase canceled because you don't pass their purity test.
Anyway, the policy is going to backfire. Dodger fans — between those living within what the Padres incorrectly thought was the safe zone and those buying on the secondary markets — will flood Dodger Stadium South on Friday night, like they always do when the Dodgers are there.
Have you subscribed to our YouTube Channel yet? Subscribe and hit that notification bell to stay up to date on all the latest Dodgers news, rumors, interviews, live streams, and more!