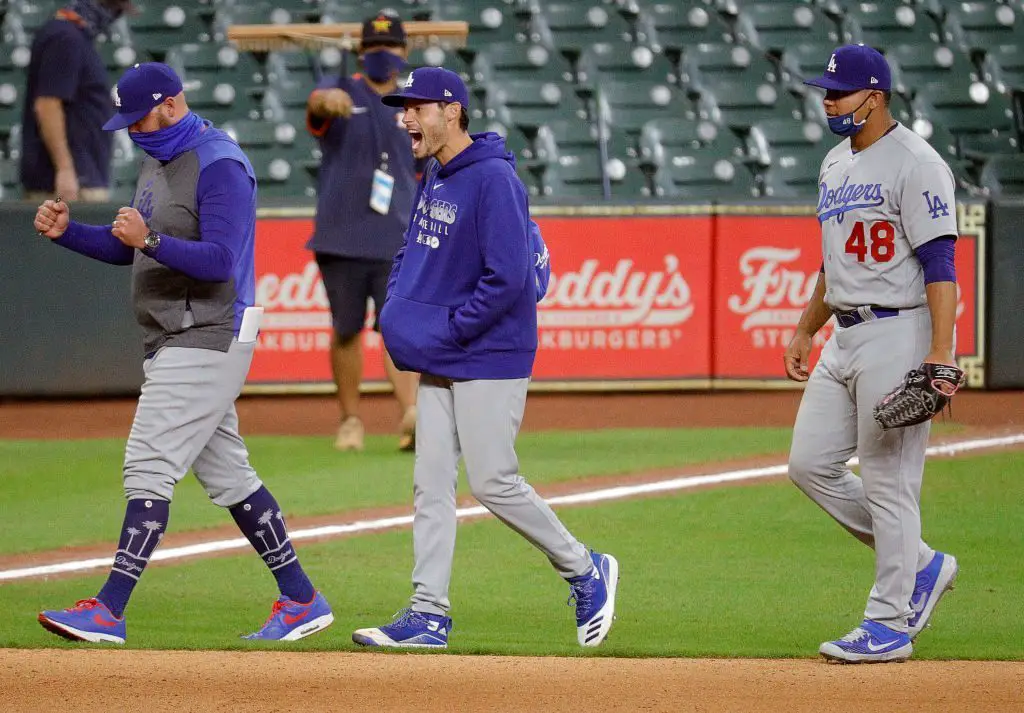 Editorials
Dodgers: Fixing the Bullpen, Trades, Call Ups, Any LA Interest in Shane Greene?
There's no denying that the World Series favorites have been in a funk for weeks now. The Dodgers have lost 13 of their last 17 games and while the offense continues to struggle, the injury plagued bullpen has also been a big contributing factor to LA's slide down the standings.
We take a deep dive into the underperforming Dodgers 'pen and discuss how big of an impact Joe Kelly will have on the relief core and other ways to get the bullpen back on track.
Plus, could the Dodgers have any interest in free agent reliever Shane Greene? We discuss the latest rumors and if he'd be a good fit in LA!
WATCH
On the Shane Greene front, MLB insider Jon Heyman reported that the former All-Star closer has been in talks with multiple teams. Greene appeared in 28 games for the Braves last season, recording a 2.60 ERA with 21 strikeouts and 9 walks in 27.2 innings.
With as decimated as the LA bullpen is, a move like this makes sense on paper. But it doesn't really hit on the rumor meter.
SUBSCRIBE
PLEASE subscribe to our podcast on iTunes, Spotify, or wherever you hear your podcasts!
Join your DNpostgame host Doug McKain while we break down all the latest with your LA Dodgers. We use our 850,000 fans from Twitter, Instagram, YouTube, and Facebook to gain insight into what the fans are thinking and do our best to represent all perspectives in the Dodgers Community!
NEXT: Dave Roberts Talks Mookie Betts Struggles at the Plate