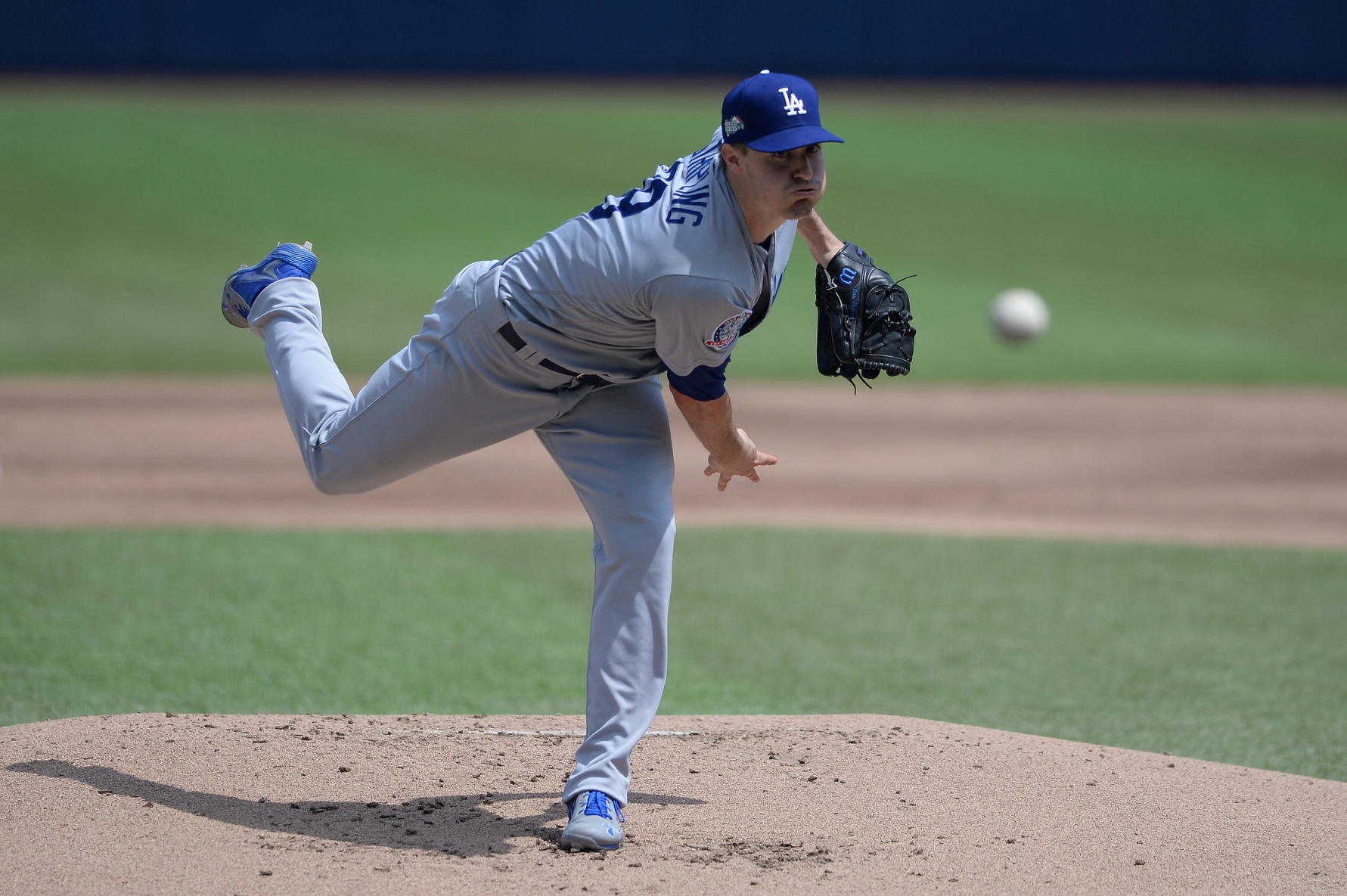 We'll open this by saying, the purpose of this article is to one: provide a little laugh at a time when you may need it, and two: give some Dodgers fans a glass-shattering "omg, you're right!" moment. In service of both of those points, we take a look at old friend Ross Stripling's Twitter feed where a tweet he recently discovered went semi-viral among Dodgers and Blue Jays fans.
User @pugganoche — a Jays fan — shared a pair of images of Strip with a realization. It looks like he's always smelling someone else fart. Ross saw this and gave it a retweet with a few crying laughing emojis.
Because that's what you do when you get found out.
? ? ? https://t.co/BGtsX8PoMN

— Ross Stripling (@RossStripling) November 2, 2022
Notably, in some photos, it looks like he may have been he who hath dealt it.
The Season That Was: Ross Stripling https://t.co/XAn3j5nEHn pic.twitter.com/FbyrPHJcN0

— Bluebird Banter (@bluebirdbanter) November 2, 2022
Stripling was a fan favorite during his time with the Dodgers. In parts of 5 seasons with Los Angeles, he owned a 3.68 ERA over 143 games. He earned an All-Star berth in 2018 and hosted a wildly popular podcast called The Big Swing with his friend Cooper Surles. Ross was sent to the Blue Jays at the 2020 trade deadline as it was apparent then that he did not have a clear cut role on the Dodgers' roster.
However, the soon-to-be 33-year-old is entering free agency for the first time this offseason and has some fans calling for a reunion. The right-hander is coming off his finest season as a big leaguer in 2022, posting a 10-4 record with a 3.01 ERA over 32 games (24 starts). With the Dodgers have a clear need for added depth at starting pitching entering the offseason, another go-round for Chicken Strip could make sense.
He's currently listed as the 28th best free agent on The Athletic's top-50 free agents list where Keith Law suggests he could fetch a 2-year, $24 million deal this winter.
Have you subscribed to our YouTube Channel yet? Please subscribe and hit that notification bell to stay up to date on all the latest Dodgers news, rumors, interviews, live streams, and more all year long!