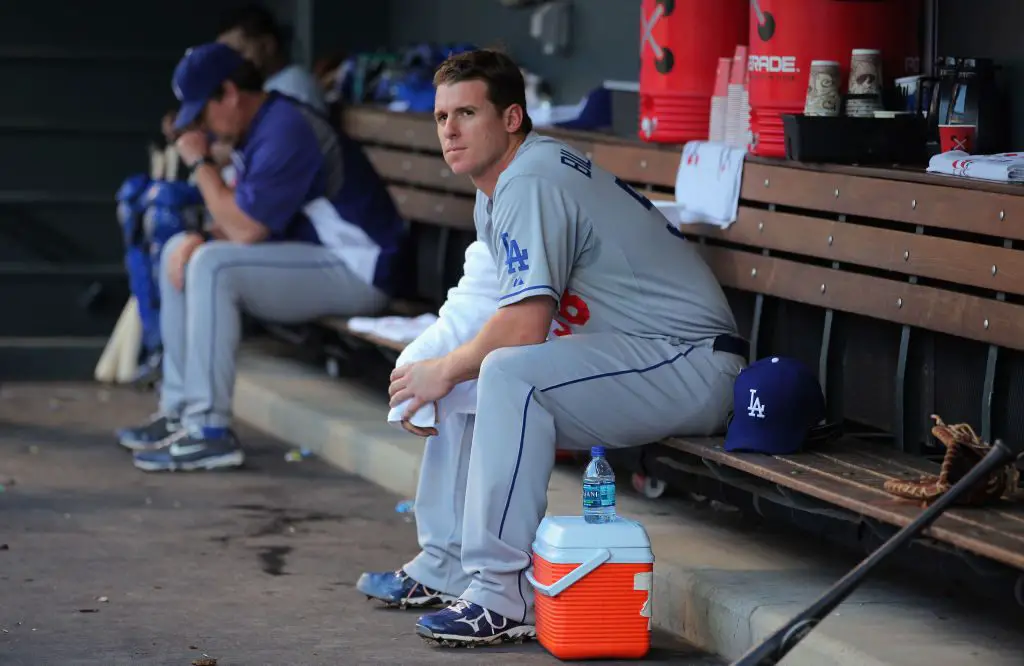 Dodgers Team News
Dodgers: Former Pitcher Chad Billingsley Leaves Behind His Coaching Job
It's been a long time since Chad Billingsley took a big-league mound. The former first-round draft pick of the Dodgers called it a career years ago, having last thrown a ball at the major league level in 2015 with the Phillies. 
Over the last few years, Billingsley has spent his retirement years working as a High School baseball coach at Conrad Weiser High School in Pennsylvania. But the latest update from the former Dodgers pitcher is that he is moving on. 
Billingsley led the Conrad Weiser baseball team to a 19-38-1 record since being hired in 2018. No word yet on what the former Dodgers hurler plans to do now, but it's the first we've heard anything about him in a while.
The Dodgers scooped up Billingsley with the 4th overall pick of the 2003 draft out of Defiance High School in Ohio. He eventually signed with Los Angeles for a $1.375 million bonus and instantly became one of their most exciting prospects. 
When Billingsley did get the call-up to the Dodgers in 2006, he impressed at just 21-years-old. He never quite hit that ace-level that experts had predicted coming through the minor league system, but Billingsley put up several above-average years in Los Angeles and pitched in over 200 games. 
LA cut him loose following the 2014 season by neglecting to pick up an option left on his contract. Billingsley had to undergo season-ending surgery in that final year to repair this same torn flexor tendon.
Dodgers: Max Muncy Revisits Heated Exchange with Madison Bumgarner on Bobblehead Night